With 2022 drawing to a close soon, MOS, a reliable document scanning company in the U.S., is taking a moment to look back at the top 10 blog posts that our readers loved the most this year.
This year, our bloggers discussed various topics such as document scanning and digitization, OCR, AI advancements, PDF to Word conversion, data cleansing vs. data transformation, legal process outsourcing, Flash to HTML5 conversion, and more.
Here's a review of our top 10 most popular posts of the year 2022.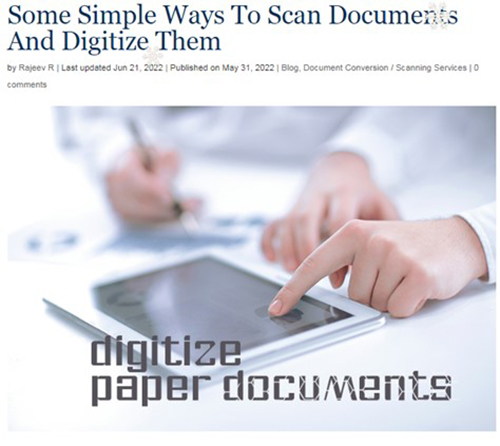 As digital documents are replacing paper documents, businesses can consider relying on document scanning companies to manage their large volumes of files. This blog discusses different methods organizations can use to digitize paper documents, such as – using multi-function devices or MFD, purchasing a scanner, using scanning apps, and taking support from document scanning services.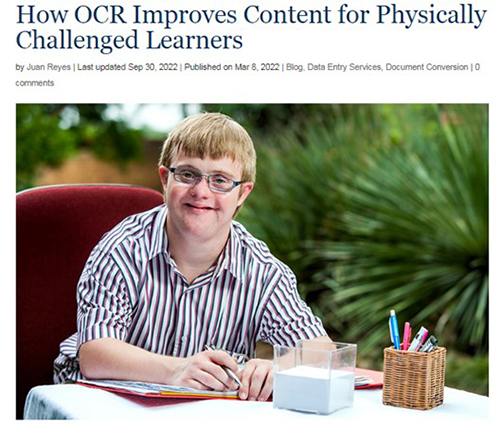 Images and files in any formats such as JPG, PNG, or TIFF can be further converted into searchable and editable digital text files using Optical character recognition (OCR) technology. OCR can improve the classroom experience for learners with disabilities, with features such as – built-in text-to-speech capabilities, ability to change font size, type, and color, the ability to change the background and highlight color, and more.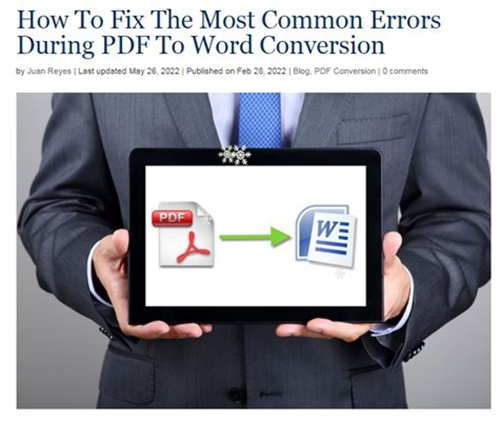 PDF to Word conversion is crucial to edit or rework the content and change its formatting, or when the user's computer does not have the PDF reader installed. This blog discusses some common errors when converting PDF to Word and ways to fix them. Some of the errors that can occur during PDF conversion are – overlapping of characters, incorrect words, issues with hyphenated words, bold, underline and italics errors, multiple spaces, and more.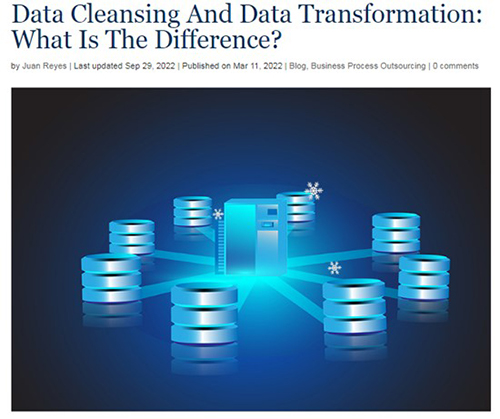 Data cleansing and data transformation are two essential processes in data warehousing. Data cleansing is the process of removing unwanted data from the database to improve the consistency and accuracy of the files before they are transferred to the data warehouse. Data transformation process changes the format, structure and values of data in a file. This blog provides more differences between data cleansing and data transformation.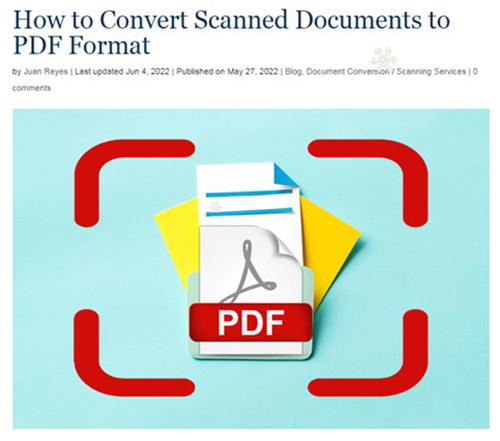 Converting a scanned document into PDF adds security and value to any organization's documents. PDF files are compact, shareable, searchable and ready to go for users on all platforms. Scanned documents can be converted into PDF files using software tools such as Free Scan to PDF, Advanced Scan to PDF Free, Scan2PDF, NAPS2, Readiris Pro 16, QuickScan, ScanSpeeder, and more.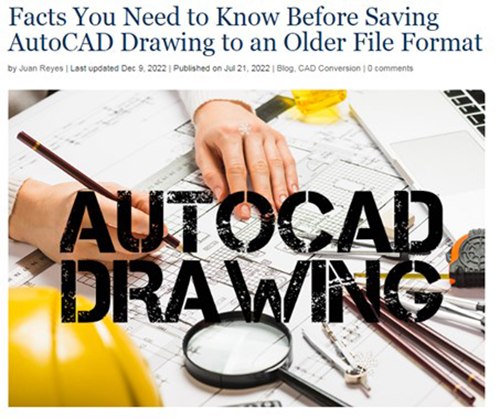 To save an AUTOCAD drawing that was made in an earlier release in its original format, either make the file read-only or open it in the current version and use the File Type choices in the Save As dialogue box. This blog highlights some key steps to save an AutoCAD drawing in a previous file format. Steps include Open Drawing in Incompatible Version, Maintain Associativity in Dimensions, Save Drawings using Traces, and Save Drawings with Big Objects.

Artificial Intelligence (AI) has made a huge impact in almost every field including document scanning and storage. AI becomes a game changer in the field of document scanning and storing with automated document processing, data extraction, updated security system, categorizing unstructured data, enhancing the quality of data, clustering of data, and more.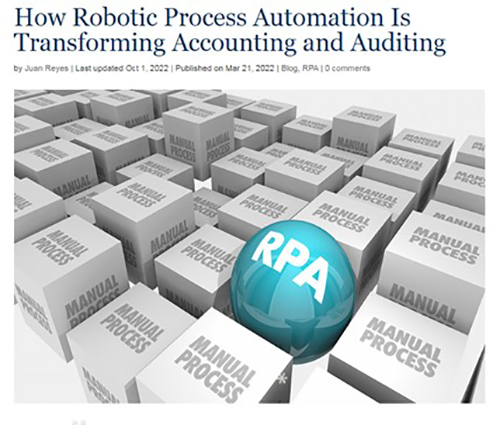 More and more industries are implementing RPA to perform tedious processes, mainly accounting and auditing. Accounting is the backbone of an organization. Without proper financial reports, organizations would find it difficult to track their productivity and growth. Robotic Process Automation (RPA) has many use cases in accounting and auditing such as – Accounts payable and receivable, Inventory management, Payroll, Tax, Preparation of financial reports, Financial planning, Forecasting, Customer onboarding, Data recording, Invoice management, and more.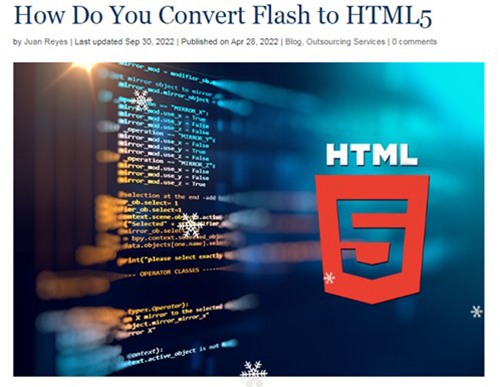 HTML5 is known for its adaptability and portability across devices and platforms. Any existing content from Flash or plain HTML can be converted to HTML5 with the support from a reliable scanning service. HTML5's sophisticated capabilities, such as support for audio, video, SVG, Canvas, and a variety of other file types, have drastically transformed the way HTML content is delivered. This blog discusses the ways to convert Flash websites Into HTML5.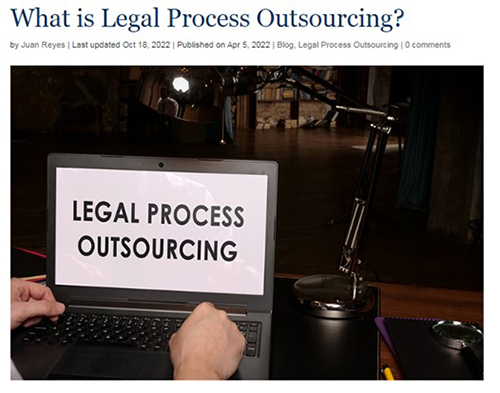 Outsourcing allows lawyers to focus on their core competencies, serve their clients better, and grow their business. Legal process outsourcing (LPO) involves entrusting specific tasks, including administrative functions, document conversion, legal research, legal document creation, and more to an external contractor. Read more about LPO in our blog.
A quick review of these blogs will give you an insight on the latest updates related to digitization, document scanning, AI implementation, OCR developments, legal process outsourcing, and more.
Stay tuned for more informative blogs in 2023!