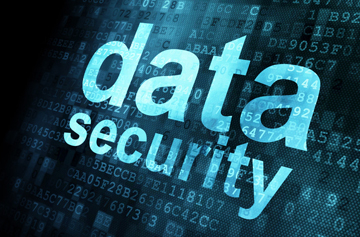 Today document scanning services and other such digital solutions are in high demand because of the rapid digital transformation occurring in every sector of the economy. Effective digital conversion of any business requires basic re-modelling of how an organization operates and how it engages with its environment.
With easy availability and accessibility of data, security has become much more significant. This means that organizations need to evaluate and enhance their existing security framework if necessary because data protection is an important criterion that should not be overlooked. We live in a world of computers, mobiles, artificial intelligence, virtual and augmented realities and so on,and data protection is vital as industries deal with private information and critical data about finance, healthcare, trade etc. Data security is no longer an IT issue; it has become one of the foremost business considerations. Decisions regarding security measures and policies, and investment in security must become one of the primary concerns of every CEO.
The rapid growth of cloud technology, remote servers, remotely working task force, BYOD and excessive dependence on the internet are some factors that has led to increased data breach incidents. With even minor flaws in the digital architecture, hackers can topple the entire organization. The recent ransomware attacks highlight how easily even the most secure systems can be compromised in no time. In the current scenario, organizations are only trying to constantly fix the already exploited system loopholes at massive costs to reputation and overall business. Business leaders need to give priority to the 'security first approach' not only while designing the digital infrastructure of their organization but also when they draw up a proposal for future expansion.
Today security threats have increased and the need for more intelligence to better identify and prioritize threats is essential. This increases the workload of security analysts with more alerts and anomalies to process than ever before. According to a Ponemon Institute report, on an average security teams sift through 200,000 security events in one day. The team spends around 20,000 hours per year pursuing false positives equating to $1.3 million in losses.
Data breaches have become a global phenomenon. As per IBN Ponemon Cost of Data Breach India Study, 2016, the total average cost paid by a company increased from INR 88.5 million to INR 97.3 million in 2016. This emphasizes the fact that security teams should be capable of predicting and managing emerging threats and always be ready for any challenges to the security analysts.
This is where cognitive security tools become highly relevant. These come with massive amount of intelligence that can be utilized to successfully fight cyber crime. Highly advanced security software is available now that can monitor and analyze data from across the organization's entire infrastructure. These help examine and identify threats across the organization's networks, infrastructure, endpoints and users. Innovative security tools help the team act quickly and accurately when analyzing and responding to threats.
Data Security Measures
Prevent data leakage : Research shows that almost 73 percent of workers have access to scanners and are aware of scanning techniques. But many organizations have uncontrollable network access and scanning which can be a threat to data security and this process is prone to data leakage. Data privacy is often compromised when scanned documents are distributed via email. To prevent this, you can place filters within scanning applications to restrict document access. These content filters can be programmed to search for specific words/character strings within the scanned documents once they are transformed to searchable format during the scanning process. The software can be programmed to take any number of actions such as automatically encrypting the file before sending, quarantine or delete the file if necessary.
Protection from unauthorized access : Most of the time documents are scanned into PDF files that are more secure than papers. This prevents unwanted access to the data and helps in keeping the documents confidential. Using PDF software, documents can be saved with a password to prevent unauthorized access. The second method is redaction, this tool helps in covering up the text or images or replace the selected areas pixel by pixel with redaction fill. It is important to save a copy of the original PDF.
Do not overlook printing : Printing is often ignored in privacy protection. Printed documents cannot be searched and so they are difficult to be tracked and stored safely. There is also the element of human error such as taking the wrong document from the printer, or distributing the copies outside of an organization with malicious intent just like hacking or malware. You can prevent exposure of information in this regard by holding the print job in a secure print queue until you can authorize its output when you are beside the printer. The print documents that are protected allow to print data and pick up the document from anywhere. This ensures data protection and minimizes the use of paper.
Data entry companies serving businesses know how important document privacy should be for any organization. You need to determine how your data could be at risk throughout a document's lifecycle. This will enable you to take more effective steps to prevent data leakage, protect data against unauthorized access, as well as protect your printing processes.