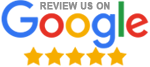 Welcome to the MOS Testimonials page! From start-ups to major companies, as well as individuals we are focused on providing a personalized "SOLUTIONS" approach that is best for each client. We appreciate your trust in us and continuously endeavor to offer you even better service.
Here are some notable stories, reviews, and testimonials we've received from our clients regarding their experience with MOS. Check out what they are all saying about us.
Hugh Speirs
Have worked with Managed Outsource Solutions over a number of years on our big Christmas project. They have always been extremely reliable, professional as well as friendly.
Bobbie Jo Turley
Jan,
Your service is prompt, accurate and reliable. Thank you!
Practice Manager, Dr. Edward H. Christensen, 2855 E. Brown Road, STE 5, Mesa, AZ 85213
Marisa Corbett
Speedy and great customer service! Great company
Jason
Hi Jan,
The work was fast, accurate, and we are so far very pleased with how it turned out.
The second half is in print and we are expected to have them completed by the end of June, sending them to you in early July. In the meantime, I appreciate the thorough work, follow up, and ease that MOS has provided.
Regards,
Neuro Bibliophile
I have used their services for several of my offices over many years after having had really bad experiences with others. The reason I have kept using Managed Outsource Solutions is because they are perfectly reliable, are exceedingly helpful anytime there are issues, which is very rare anyway. After so many years, and consistent excellent service, I would never even consider using other services. I highly recommend Managed Outsource Solutions certainly for any medical practice requiring hard copy reports.
Jackie
Scheduling Coordinator, The Boston Center, 170 Commonwealth Avenue, Boston, MA 02116
Hi Jan,
The customer service and promptness with your company is outstanding. I always get a reply almost immediately and everyone I communicate with is very friendly and accommodating.
Thanks,
Anonymous
Dear Sir or Madam,
I write to convey the pleasant and helpful assistance I received from Jan Merrifield in my recent contracting with Managed Outsource. The customer service I received from her, and her team, was superior to your competitors. Just three concrete examples include:
1) Of the dozen companies I requested bids from, Jan was the first to contact me, and the only one to follow up after the submission of a bid.
2) Jan worked with me extensively to develop the coding protocol to ensure an accurate bid. For this reason, I went with your company over your competitors even though several of them had placed cheaper bids.
3) She checked back with me multiple times to make sure there were no loose ends and to make sure all billing matters were taken care of.
She is tenacious and a treat to work with, and you are very lucky to have her on staff. I have recommended your company to my colleagues, and I plan to use you on future projects.
Client asked not to be identified
A. Jill C. Mccrory, Esq.
Jan and Meghann are the BEST!!! They are responsive, professional and fast! Thank you so much for making my job easier!!!
Warm Regards,
LL.M. Taxation, McCrory Law Firm, 309 Tamiami Tr., Punta Gorda, FL 33950
Healthquest
As always I thank you for being probably the most pleasant and helpful person I deal with every day.
IT is all now clear, And please let them at MOS know that they will be getting my narratives from HealthQuest from me.
The other narratives from HealthQuest will be dealt with as before.
Thanks again and have a great day,
Julia U
Dear Mr. Kruse,
This letter is written to express my gratitude for the excellent service you are providing. It has been very convenient and easy to download the dictation at any time. The service is always prompt, and the quality of the work has been exceptional. Everyone at your company has always been very professional, polite and quick to respond to any questions. Again, thank you for the excellent service you are providing.
Sincerely,
Office Manger , Tulsa, Oklahoma
N. Loskovitz
Dear Mr. Kruse,
I am writing this letter to express the pleasure I have experienced through working with your company. After employing many in-house and outsourced transcription companies, I have finally found a company that has catered to my exacting needs. The quality of the transcript and the expediency in which it is returned is outstanding. Everyone in your company has been very professional and courteous, and my questions have been answered promptly and competently.
Again, Managed Outsource Solutions has surpassed my expectations and I look forward to continuing our business relationship.
Sincerely,
CEO, Germantown, Tennessee
Dolan Dougherty
Efficient, flexible, cost-effective solution!
Sincerely,
Family Health Associates
Jan,
This transcription dept is awesome. Never had any problems at all!! Fast, reliable and very efficient!!!!
Diana L.
To Whom it May Concern,
Managed Outsource Solutions has been providing transcription services for our practice since for our office since August 2004. Managed Outsource Solutions provides our practice with quality transcription in a timely manner. If you have any further questions please feel free to contact me.
Sincerely,
Office Manager, Altamonte Springs, Florida

Steven Krauza
I am a chiropractor located in Erie, Pennsylvania. As my business has grown, I've needed a more efficient method of documentation. I had tossed around the idea of dictating notes for years. Several years back, I reached out to Managed Outsource Solutions for information about the dictation/transcription process. I had talked back and forth with Jan Merrifield for a little while. She was extremely helpful, full of information, and willing to help me. I wasn't quite ready at that point in time to make the switch to dictation. Jan never pressured me to start business with them if I wasn't ready.
Fast forward to 2018, I began dictation/transcription with Managed Outsource Solutions in January 2018. Jan was instrumental in getting my chiropractic practice set up within their system. The process was as about as easy as they come. She took care of everything, so on January 2nd, I was able to send off my first round of digital files to be transcribed.
Wow! The turnaround time is 24 hours! Staying up to date and current with the documentation has never been so easy and efficient! At the end of each day, my notes were done. I'd upload the notes at the end of the work day. The notes were ready to download and place in patient files by the next day. It was amazing! The notes were accurate and exactly as they were dictated. If there was confusion or concern in a particular note, Jan AND the transcriber were both emailing me alerting me to the concern. The attention to detail and personal touch has been the best aspect of working with this company.
If you are a health care provider looking to have an efficient way to complete you daily notes, look no further than this company. They are fantastic, professional, yet down to earth real people.
KM
Dear Jan,
I think that we are all set. We love the new transcription service and can see the difference that it has made here at the clinic. Thank you for all your help and I will definitely let you know if there is anything that I need.
S. Atkinson
I am writing to recommend to you an excellent transcription service.
After many years of frustration with trying to keep a local transcriptionist, I have found the answer! It is Outsource Strategies International.
This company uses digital dictation equipment. The doctor dictates and it is then downloaded to your computer and then uploaded to the company. Turnaround time is 24 hours. Accuracy is excellent. Tech support is always available.
Outsource Strategies has certainly solved a major office dilemma for us and I highly recommend them to you.
Sincerely,
Office Manager, Amarillo, Texas