Robotic Process Automation Company

Benefit from RPA! Consider partnering with a reliable robotic process automation company!
Robotic Process Automation
or RPA refers to the software technology that uses bots or robots to perform digital tasks in an automated way.
RPA can automate those time-consuming, monotonous digital tasks such as data entry, form filling, claims processing, calculations, extracting, copying, and inserting data, routine analysis and reports and more. These processes can be completed more quickly and accurately. With professional support, any business can plan and customize RPA bots to execute business processes throughout the organization.
You may have experienced robots talking to you when calling customer support, mainly in the telecom or travel sector.
92% respondents say that RPA met improved quality / accuracy (90%), improved productivity (86%) and cost savings (59%) (Deloitte survey)
How MOS, the Reliable RPA Service Provider Can Help?

At MOS, we provide advanced RPA services that anyone can use with ease. We integrate RPA with AI and ML technologies to handle even cognitive tasks such as understanding unstructured data, interpreting text, engaging in conversations, and applying advanced machine learning models to make complex decisions. Our IT team makes sure that our RPA applications are designed to handle data safely and consistently in line with GDPR regulations.
Being an experienced RPA services company, we can provide you with end-to-end process virtualization, making business operations responsive, accurate, and cost-effective.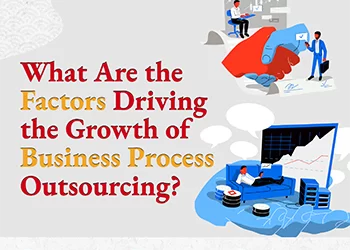 According to recent market reports, business process outsourcing companies (BPOs) are on the path of rapid growth, especially in the wake of the pandemic. Since the outbreak of the pandemic, many organizations are relying upon outsourcing companies mainly for front...
These software bots can interact with any application or system and imitate human actions and jobs, much faster and with better consistency and precision. Speed up your business' digital transformation with reliable RPA services.
For jobs involving a high level of human data processing, it is ideal to implement RPA tools. It can provide error-free output, at high volume and speed.
Use RPA to save your staff's time spent on those repetitive, high-volume tasks. Let them involve in jobs that require human creativity, ingenuity, and decision making.
RPA for Industry Verticals

Robotic Process Automation (RPA) is used in several business processes to follow human and digital interactions. Whether your business is related to finance, education, marketing, human resources or any other, RPA can improve those processes and streamline operations.
This is how various industries benefit from RPA applications –
Auditing financial statements
Account opening/ closure process
Mortgage lending/loan processing
Online booking/cancellation
Competitor pricing analysis
Product launch management
Customer support management
Enterprise Resource Planning (ERP) management
Insurance eligibility verification
First Call Resolution (FCR)
Competitor price tracking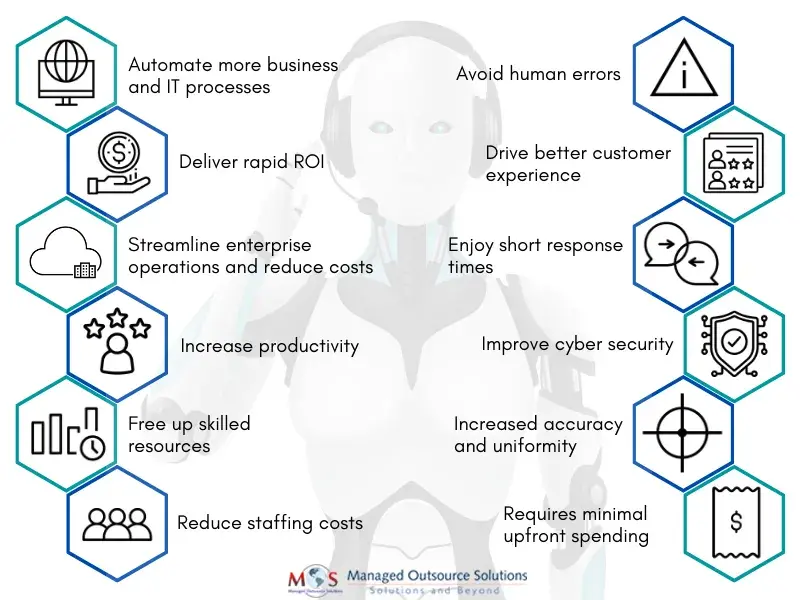 RPA Implementation Use Cases
Our Robotic Process Automation Solutions are designed to automate the execution of repetitive tasks. Most common RPA use cases include:
Data Entry
Many businesses deal with tedious and time-consuming data entry tasks that can be automated to save time and costs. We are experienced in blending RPA into various data related tasks such as:
data cleansing
data extraction
data de-duplication, and
data mining
Our RPA services support data entry operators to achieve improved accuracy, prevent manual entry errors and thus increase operational efficiencies.
Document Conversion And Processing
Automation helps to easily and accurately classify and extract information even from huge amounts of business data. Such intelligent data extraction methods can eliminate manual document processing and store accurate information.
You can easily structure those unstructured data and extract and process data even from images, PDFs as well as scanned or handwritten files.
Back Office Administration Tasks
Dealing with back-office activities such as administration, accounting, compliance, IT, HR data management and maintenance functions may consume most of your staff's time from core business tasks.
RPA bots can increase data processing speed and reduce the error rates. Users can get complete access to monitor and audit the bots, leading to data quality and real-time modification of functions.
Our RPA Implementation Steps
Listing out processes to be automated
Designing the automation process
QA Automation testing provides opportunity to improve the various types of testing such as functional, regression and performance testing. Our team of QA engineers uses RPA tools like UiPath, Blue Prism and Eggplant to ensure that the quality is not compromised during each step of the automation process.
Our QA processes related to RPA automation include unit, integration, functional, end-to-end, performance and regression tests.
JUAN REYES

Digital Brand Manager - SEO, SEM, and Applications

Jessica Schwartz

Solutions Manager - Business Process Optimization Division

Amber Darst

Solutions Manager - Practice and Revenue Cycle Management: Healthcare Division

Meghann Drella

CPC: Senior Solutions Manager - Practice and Revenue Cycle Management, Healthcare Division

Natalie Tornese

CPC: Director of Revenue Cycle Management - Healthcare Division

Jan Merrifield

Senior Solutions Manager - Transcription, Medical Record Review, Data Conversion

Julie Clements

Vice President of Operations - St. Paul, Minnesota

Loralee Kapp

Solutions Manager - Practice and Revenue Cycle Management - Healthcare Division
What is the Future of RPA?
Hyperautomation. Starting with robotic process automation (RPA) at its core to automation capability with artificial intelligence (AI), process mining, analytics, and other advanced tools, hyperautomation brings together several components of process automation.   RPA can be expanded to combine cognitive technologies such as AI, ML, NLP or OCR that enables the end-to-end automation lifecycle.
With such integrations, RPA robots can complete even cognitive tasks and will be able to adapt to more complex situations, independently correcting errors and making decisions.
What Are the Benefits of RPA?
End-to-end automation of business processes
Increase productivity and efficiency
Improve customer satisfaction
Increase ROI
Improved data quality
Reduced wage costs
Which Processes Can RPA Automate?
RPA can be used to automate diverse processes in various industries such as: front-and back-office operations, invoice processing, sales orders, customer support, payroll processing, refund processing, data mining/extraction and more.
Is RPA Free?
Paid as well as free RPA tools are available to automate processes. RPA implementation costs rely on the number of software components and bots that make up deployment. To get started, why not try our RPA Free Trial and check how those services benefit your business growth?
What are the Challenges of RPA?
Key challenges businesses face when implementing RPA are – unclear expectations, short-term results, technical issues, and employee resistance. At MOS, our skilled IT team can manage all such challenges and support you in automating your business processes smoothly.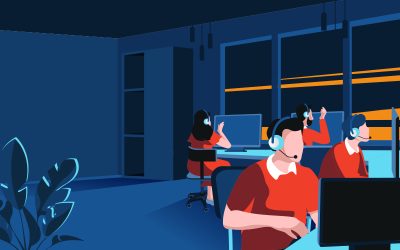 Outsourcing, a business strategy which originated in the 1960s, is widely used by a wide range of industries. Outsourcing...
read more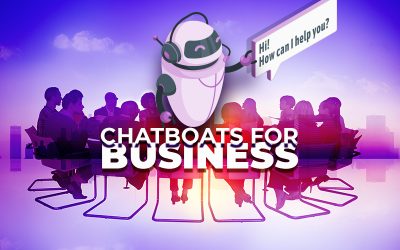 Regarded as one of the biggest buzzwords in the world of business - digital transformation is all about implementing new...
read more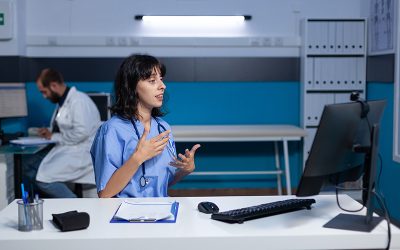 Other than patient care, there are many things that medical practices have to focus on such as - managing patient files and...
read more