Document Scanning Services
Partner with the best document scanning service provider in NYC! Go paperless and save space with our digitization services!
Scanning and digitizing backlog paper documents is an essential but time consuming task that can be easily achieved with professional
document scanning services
. Managed Outsource Solutions (MOS) has extensive experience in helping companies digitize paper documents, microfilm, and more. We serve all types of organizations across a multitude of industries throughout the U.S.
Along with scanning your documents, we can help you organize the files with proper indexing and securely store them online or in your local server, which will allow you to access and retrieve them as and when required. We can provide document scanning solutions either on-site or at our state-of-the art conversion facility.
Our comprehensive solutions include everything from paper scanning service to microfilm – microfiche scanning, large format scanning, book scanning, photo scanning, scanning of drawing including architectural, maps, newspapers, technical manuals and even paintings.
We scan and convert documents of any dimension, size and shape into the required electronic formats using advanced equipment and high-end software. We have extensive experience in converting files into different formats such as TIFF, JPEG, GIF, PDF, and more.
We provide companies with bulk document scanning services to enhance data accessibility, security, workflow and productivity.
Advantages Of Document Scanning
Manage even millions of documents and retrieve the right one in seconds
Share documents, while protecting confidential information
Access documents from any location, even while traveling
Protect documents from natural disasters – fires and floods
Save costs on storing and managing paper documents
Stay environment-friendly by going paperless
Enables your staff to work more quickly and efficiently
Remove paper from your workflow and automate
Smoothen business processes
Industries We Serve
We have extensive experiences in providing professional scanning services for diverse industries.
Our Document Scanning Services
Medical Document Scanning
Document Indexing Service
Historical Document Scanning
Our Document Scanning Process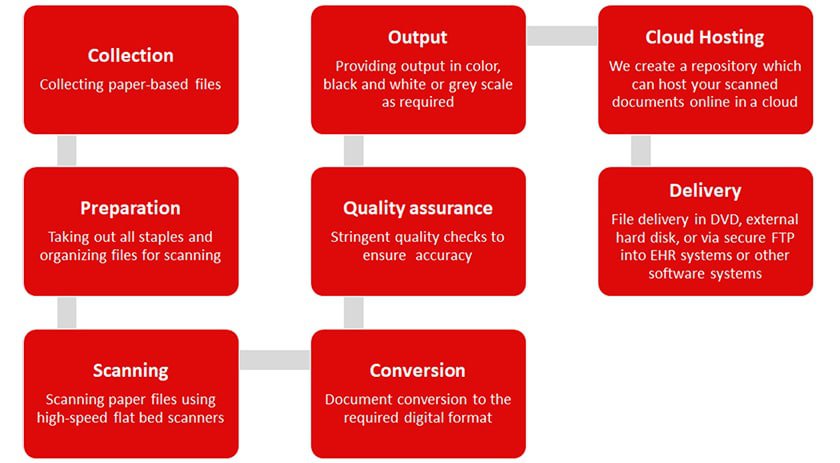 Our experienced team can make your paper documents searchable with OCR. We can provide on-demand, back file and on-going (daily, weekly, monthly) scanning services based on your specific requirements. To handle work across the country we have locations Tucker, GA, Tampa, FL, Phoenix, AZ, Montebello, CA, Carlstadt, NJ, Houston, TX and Carol Stream, IL. Need onsite scanning? We can do that as well. Our experienced teams across the country handle any volume of files at your location.
The benefits of outsourcing document scanning to MOS are:
Low or no upfront expenses
Onsite and offsite services
Ability to interface with client systems
Round-the-clock customer support
Strict data security measures
HIPAA and HITECH compliance
State-of-the-art technology
Real-time status reporting is also provided. Your tasks are performed domestically or internationally according to your requirements.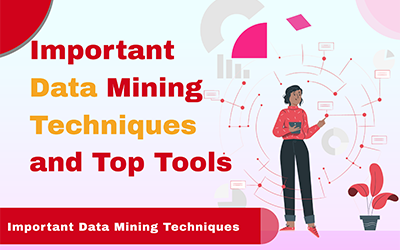 Data mining is filtering, sorting, and categorizing data from larger datasets to find subtle patterns and links. Accurate data can help businesses make better business decisions, and is also critical to improve customer-centric practices in areas like marketing,...
Jessica Schwartz

Solutions Manager - Business Process Optimization Division

Amber Darst

Solutions Manager - Practice and Revenue Cycle Management: Healthcare Division

Meghann Drella

CPC: Senior Solutions Manager - Practice and Revenue Cycle Management, Healthcare Division

Natalie Tornese

CPC: Director of Revenue Cycle Management - Healthcare Division

Jan Merrifield

Senior Solutions Manager - Transcription, Medical Record Review, Data Conversion

Julie Clements

Vice President of Operations - St. Paul, Minnesota

Loralee Kapp

Solutions Manager - Practice and Revenue Cycle Management - Healthcare Division
JACKIE
Hi Jan, The customer service and promptness with your BPO company is outstanding. I always get a reply almost immediately and everyone I communicate with is very friendly and accommodating.
Thanks,
JILL C. MCCRORY, ESQ
Jan and Meghann are the BEST!!! They are responsive, professional and fast! Thank you so much for making my job easier!!!
Thanks,
Our Clients
We are proud to have worked with great companies. Our diverse client portfolio stands testimony to our commitment to excellence.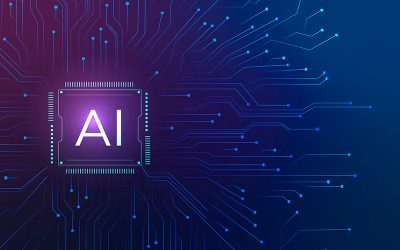 The impact of artificial intelligence on the workforce is a hot topic to discuss in businesses across the world. Can a software...
read more
Aperture cards were once among the best methods for preserving important documents, but they are now considered unusable. It is...
read more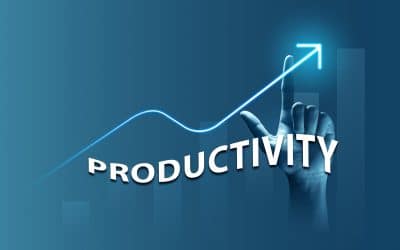 If your company has been in operation for a while, you know how important it is to have a solid records management plan in...
read more