Simplify Your Operations and Focus on Building Your Business
Finding it difficult to update product information, handle inventory, and maintain accurate data across multiple platforms? Managed Outsource Solutions (MOS) can help you streamline your operations and take your Ecommerce business to new heights. We specialize in providing top-notch Ecommerce data entry services that cater to the unique needs of online businesses.
At MOS, our team of highly skilled professionals is dedicated to ensuring that your product data is organized, accurate, and up to date, enabling you to focus on what you do best – growing your business. Whether you're a small startup or an established enterprise, our reliable data entry services can revolutionize your data management processes.
Professional Ecommerce Data Entry Services to Optimize Your Online Store!
Boost productivity, accuracy, and sales today. Call 1-800-670-2809!
Benefits of Ecommerce Data Entry
Time and cost savings
Data entry outsourcing allows businesses to save valuable time and resources. Instead of dedicating internal staff to manual data entry, companies can focus on core business activities while experienced professionals handle the data entry process efficiently.
Improved productivity
Businesses can enhance overall productivity. Professional data entry providers have the necessary expertise, tools, and processes to handle large volumes of data accurately and quickly, resulting in faster turnaround times and improved efficiency.
Data accuracy and consistency
Data accuracy is crucial for Ecommerce success. Data entry specialists have the skills to enter product information, such as titles, descriptions, prices, and attributes, with precision and consistency, reducing errors and ensuring high-quality data.
Scalability and flexibility
Outsourcing product documentation allows businesses to scale their operations quickly and efficiently, adapting to changing needs without having to invest in extensive internal infrastructure or workforce expansion.
Enhanced customer experience
Data entry services help maintain up-to-date and informative product catalogs, making it easier for customers to find and evaluate products, leading to increased customer satisfaction and loyalty.
Focus on core competencies
By offloading repetitive and time-consuming data entry tasks, organizations can allocate more resources and energy to strategic activities such as marketing, product development, and customer service.
Improved data management
Data entry services often include data cleansing and organization, ensuring that product information is consistent, standardized, and free from errors. Well-organized and accurate data allows for better analytics, reporting, and decision-making.
Faster time-to-market
Timely and efficient data entry enables businesses to quickly add new products to their online store, update pricing, and manage inventory. This speed-to-market advantage helps businesses stay competitive in dynamic Ecommerce environments.
Flexible & Customizable Pricing Options
Whether your data entry needs are short-term or long-term, we have the perfect solution for you. Our team specializes in providing comprehensive Ecommerce data entry services, tailored to your requirements. With our highly competitive pricing, you can save up to 40% compared to other providers. We offer flexible pricing plans to accommodate your budget and ensure cost-effectiveness. Trust us to deliver accurate and efficient data entry services, allowing you to focus on growing your business.
Our Ecommerce Product Data Entry Services
We provide product data entry services for almost all the major Ecommerce platforms
Our valued-added product data entry services include:
Product data entry
This involves entering product information such as titles, descriptions, prices, SKU numbers, images, and other relevant details into the Ecommerce platform or content management system.
Image editing and enhancement
This service involves editing and enhancing product images to make them visually appealing, removing backgrounds, adjusting colors, cropping, resizing, and optimizing images for web display.
Order processing
Here, our team manages incoming orders, enters customer information, validate sand verifies orders, updates order status, and generates invoices or packing slips.
Price and competitor analysis
This service involves monitoring and analyzing competitor prices, researching market trends, and assisting in setting competitive pricing strategies for products.
Catalog management
Our services include creating and updating product catalogs, organizing categories and subcategories, managing attributes and variations, and ensuring accurate and consistent product information across the online store.
Inventory management
Inventory management involves updating and managing stock levels, tracking product availability, handling backorders, and ensuring accurate inventory data across multiple sales channels.
Data cleansing and deduplication
This service focuses on removing duplicate or erroneous data, correcting inconsistencies, and ensuring data integrity in product listings, and customer information.
Data migration
Data migration services assist in transferring product data, customer information, and other Ecommerce data from one platform to another during platform upgrades or migrations.
MOS – Your Trusted Partner for Comprehensive Outsourcing Services
For over 20 years, Managed Outsource Solutions (MOS) has been a leading provider of outsourcing services, delivering excellence and unmatched customer satisfaction worldwide. Our team comprises highly skilled professionals, and they deliver tailored solutions that precisely meet your unique requirements. By harnessing advanced technologies, streamlining processes, and adhering to industry-best practices, we guarantee efficient and top-quality services across various industries.
Expertise
With years of experience in the Ecommerce industry, we possess a deep understanding of the complexities involved in managing product data. Our knowledgeable team is proficient in handling various platforms and marketplaces, including Amazon, eBay, Shopify, Magento, and more.
Comprehensive data management
We provide a wide range of data entry services customized to your specific requirements. From product listing and categorization to image editing and SKU management, we cover every aspect of Ecommerce data management to ensure your products are presented in the most appealing and organized manner.
Scalability
As your business grows, so does your data. With our scalable solutions, we can effortlessly accommodate your expanding inventory and handle large volumes of data entry tasks, maintaining efficiency and accuracy at every step.
Data security
We take data security seriously. Our robust systems and strict confidentiality protocols ensure that your sensitive information remains safe and protected. You can trust us to handle your data with the utmost care and discretion.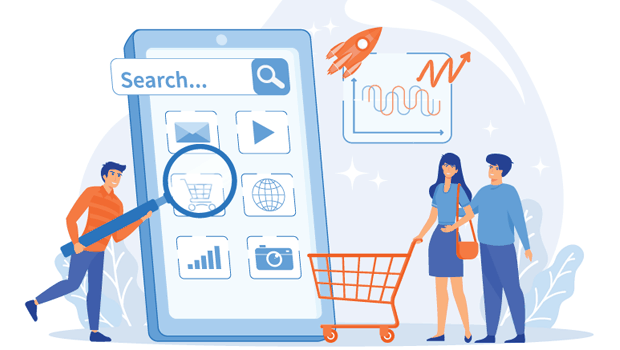 Accuracy and quality
We understand the importance of accurate and consistent product data. Our meticulous data entry specialists meticulously review and verify each piece of information, ensuring that your customers receive reliable and trustworthy details about your products.
Cost-effective
Outsourcing your Ecommerce data entry needs to Managed Outsource Solutions can save you valuable time and resources. By leveraging our expertise, you can reduce operational costs, eliminate the need for in-house data management teams, and focus on core business activities that drive growth and revenue.
Timely delivery
We understand the importance of meeting deadlines. With us, you can expect prompt and reliable services, ensuring that your product data is updated and synchronized across all platforms in a timely manner.
Don't let data entry challenges hold your business back.
Experience the benefits of our professional Ecommerce data entry services today!
Our Ecommerce Data Entry Process
With our cutting-edge eCommerce product data entry process and meticulous approach, we ensure seamless data entry for product descriptions, prices, SKUs, and more. Our skilled professionals employ state-of-the-art tools and software to efficiently handle high volumes of data, eliminating errors and maximizing productivity. Our streamlined process ensures that your e-commerce platform stays up-to-date and ahead of the competition.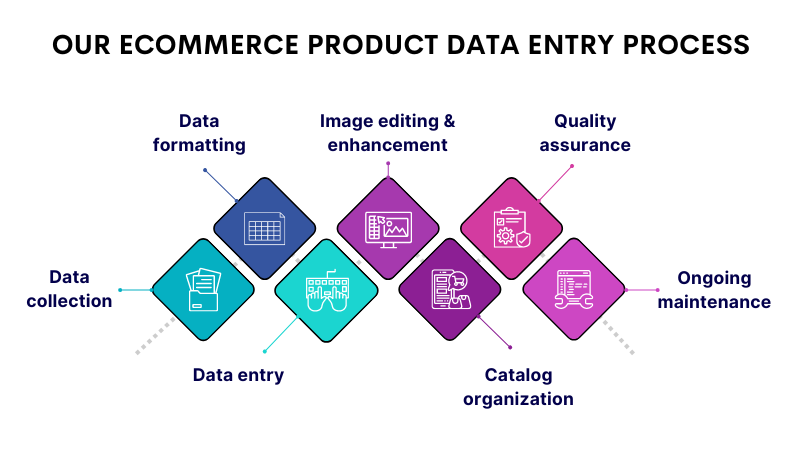 What is Ecommerce data entry?
Ecommerce data entry involves entering, organizing, and managing product information such as titles, descriptions, prices, images, and inventory details into your online store's platform.
Why should I outsource data entry?
Outsourcing Ecommerce data entry can save you time, resources, and effort. Our dedicated team of professionals ensures accurate and consistent data entry, allowing you to focus on core business activities and growth.
How can your services benefit my business?
By outsourcing data entry, you can experience improved productivity, enhanced data accuracy, streamlined processes, faster time-to-market, scalability, and the ability to provide a seamless customer experience. These benefits ultimately ensure your online store's success and profitability.
How do you ensure data accuracy and quality?
Our experienced data entry specialists follow stringent quality control processes. They perform thorough checks to ensure accurate product information, eliminate errors, and maintain consistency across your entire product catalog.
Can you handle large volumes of data?
Absolutely! We have the capacity to handle large volume data efficiently. Even if you have hundreds or thousands of products, our skilled team and streamlined processes can provide flawless and quick data entry.
What if I have unique requirements or specific data formats?
We understand that every business has unique requirements. Our team is adept at tailoring our services to meet your specific needs. Whether you have specific data formats or customization requirements, we can accommodate them to ensure a seamless data entry process.
Will my data remain secure and confidential?
Data security and confidentiality are our top priorities. We have robust security measures in place to protect your sensitive information. Our team adheres to strict confidentiality agreements, ensuring the safety and privacy of your data at all times.
Have any further questions about our
eCommerce Data Entry
services? Contact us at
800-670-2809
!
Jackie
Scheduling Coordinator, The Boston Center, 170 Commonwealth Avenue, Boston, MA 02116
Hi Jan,
The customer service and promptness with your company is outstanding. I always get a reply almost immediately and everyone I communicate with is very friendly and accommodating.
Thanks,
Dolan Dougherty
Efficient, flexible, cost-effective solution!
Sincerely,
A. Jill C. Mccrory, Esq.
LL.M. Taxation, McCrory Law Firm, 309 Tamiami Tr., Punta Gorda, FL 33950
Jan and Meghann are the BEST!!! They are responsive, professional and fast! Thank you so much for making my job easier!!!
Warm Regards,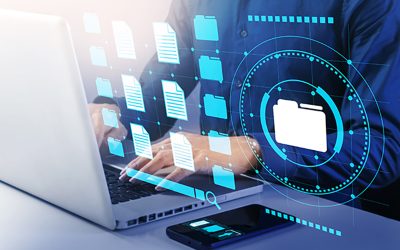 High-quality, accurate, and relevant data is essential for businesses to make informed decisions. In today's data-driven...