Revolutionize Your Architectural Design Process with our Comprehensive CAD Conversion Services
In the world of architecture, precise and detailed CAD drawings are essential for creating impeccable designs and executing construction projects flawlessly. We provide comprehensive architectural CAD conversion services to cater to the needs of builders, designers, architects, contractors, and construction professionals.
Our services are customized to meet individual CAD conversion requirements, ensuring that architectural CAD drawings are easily converted into various file formats as needed.
CAD modeling facilitates seamless collaboration and sharing of designs, thanks to its compatibility with widely accepted file types. Architects can conveniently edit and revise design plans and features, making necessary changes effortlessly in the digital formats. MOS can help you meet your unique architectural CAD conversion needs. Benefit from our experienced team's commitment to delivering top-quality results.
Enhance collaboration and efficiency in your architectural projects!
Convert your CAD drawings effortlessly! Call 1-800-670-2809.
Benefits of Architectural CAD Conversion
Compatibility
CAD conversion allows you to convert architectural drawings into different file formats, making them compatible with various software applications and platforms. This compatibility ensures seamless collaboration and easy sharing of design files with clients, stakeholders, and team members.
Versatility
By converting CAD drawings, you can utilize the design files in multiple ways. Whether you need to extract specific details for presentations, create 3D models, or generate construction documentation, conversion provides the versatility to adapt the drawings to different project requirements.
Enhanced collaboration
This facilitates effective collaboration among project stakeholders. When the drawings are converted into widely accepted formats such as DWG or PDF, it becomes easier to share and review the designs, allowing for efficient feedback, revisions, and approvals.
Future-proofing
Conversion future-proofs your designs. As technology evolves and new software versions are released, you can update and adapt your drawings to the latest file formats and software standards, ensuring their longevity and compatibility for future use.
Accuracy and precision
It ensures the preservation of the original design's accuracy and precision. The integrity of dimensions, scale, and annotations is maintained. All essential details and measurements are accurately transferred to the converted files.
Accessibility and portability
This enables easy accessibility and portability of architectural designs. The converted files can be accessed on various devices, including computers, tablets, and smartphones, allowing you to view and share the drawings conveniently anytime and anywhere.
Improved efficiency
By converting CAD drawings, you can streamline your design workflow and improve overall project efficiency. The converted files can be easily edited, revised, and annotated, enabling faster iterations and reducing the time spent on manual modifications.
Archiving and documentation
It provides a reliable method for archiving and documenting architectural designs. Converting drawings to standardized formats ensures long-term preservation and easy retrieval of design files, facilitating record-keeping and future reference.
Our CAD conversion services for architectural drawings enhances collaboration, compatibility, accuracy, and efficiency in the design process. It empowers architects, designers, and project teams to work seamlessly, improve productivity, and deliver high-quality architectural projects.
Flexible and Affordable Pricing Options
Whether you have short-term needs with hourly requirements or long-term needs that demand full-time equivalents (FTEs), we have you covered. Our team can provide competent CAD conversion resources at a highly competitive price.
We offer flexible pricing plans with cost savings up to 40%.
Expert CAD Conversion Services for Architects
We use advanced architectural CAD software to easily convert your 2D pictures into 3D models. Our conversion services are designed to make professional quality drawings and/or blueprints easy to use for architects.
Our conversion services include:
Simulation & Visualization
Our team is proficient in using reliable CAD software packages such as AutoCAD, SOLIDWORKS, CATIA, IntelliCAD, Solid Edge, and Caddie. These tools enable us to handle complex engineering details and analyze proposed structures with precision. Regardless of the size of your architectural CAD drafting assignments, our dedicated team is equipped to deliver high-quality outputs.
We can convert your architectural CAD drawings into a range of formats, including DWG, DXF, SVG, PDF, TIFF, JPEG, BMP, WMF, PNG, DXF, BMP, CGM, HPGL, SVG, PS, and SWF. Our expertise ensures that your CAD drawings are accurately converted to the desired format, meeting your specific project requirements.
An Experienced Team with Years of Experience
Managed Outsource Solutions (MOS) is a professional outsourcing company based in Tulsa, Oklahoma. With more than two decades of industry experience and a commitment to excellence, we specialize in delivering value-added services that drive business transformation for our clients. Serving various industry verticals, both domestically and internationally, we leverage our deep domain expertise and embrace the latest technology to provide innovative and cost-effective solutions. Since our establishment in 2002, MOS has built lasting relationships by offering niche expertise, a friendly approach, and effective solutions tailored to meet the unique demands of business process outsourcing.
Why You Should Work with Us
Data security and reliability
Usage of latest tools and software
Timely delivery of projects
Our CAD specialists are experienced in converting raw data into usable and editable CAD designs. They clearly understand the challenges involved in drawings related to architecture, mechanical engineering, and civil engineering.
Architectural CAD Conversion Process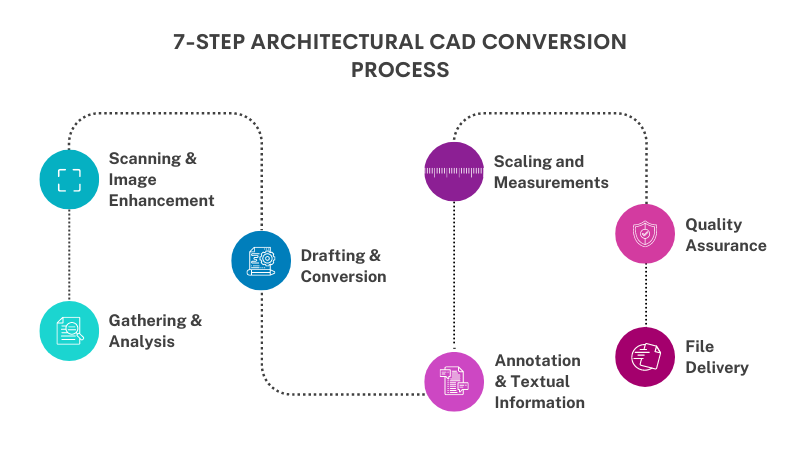 We use advanced architectural CAD software to easily convert your 2D pictures into 3D models. Our conversion services are designed to make professional quality drawings and/or blueprints easy to use for architects.
Gathering and analysis
Collect all relevant paper-based or scanned architectural drawings, including blueprints, sketches, or outdated CAD files.
Understand the project requirements, desired CAD format, and specific deliverables.
Scanning and image enhancement
If the drawings are in physical format, they need to be scanned to create digital images.
Perform image enhancement techniques, such as adjusting brightness, contrast, and resolution, to improve the quality of the scanned images.
Annotation and Textual Information
Add textual information, such as labels, titles, dimensions, and annotations, to provide comprehensive details and facilitate understanding.
Ensure that all text is accurately converted and aligned with the original drawing.
Quality Assurance
Verify the accuracy of the converted elements, annotations, dimensions, and other details.
Address any discrepancies or errors identified during the quality check.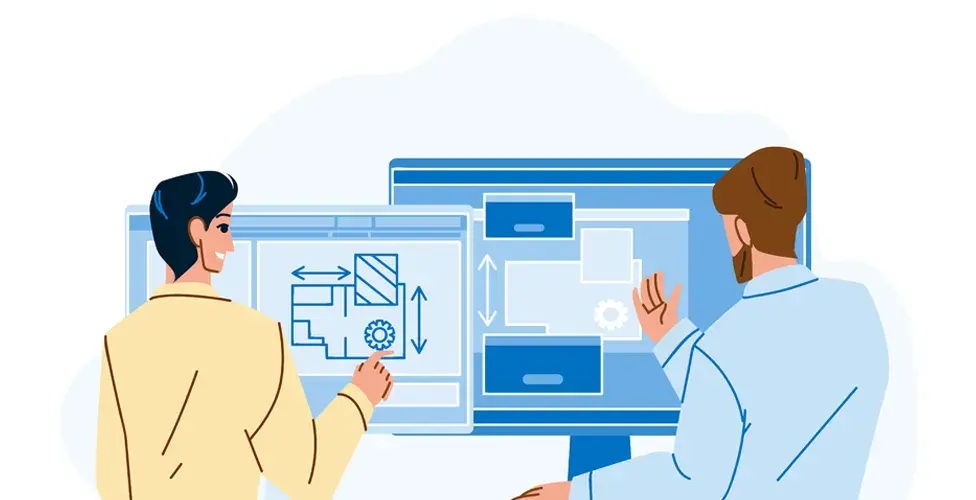 Drafting and conversion
Digitize each element of the drawing, including walls, doors, windows, symbols, and dimensions, ensuring accuracy and precision.
Apply layers, line types, and colors to differentiate various components and enhance the visual representation.
Scaling and Measurements
Establish the appropriate scale for the CAD file, ensuring that measurements accurately represent real-world dimensions.
Verify and cross-check measurements against the original drawings to maintain accuracy.
File Delivery
Provide the final CAD files in the desired format, such as DWG, DXF, or PDF.
Deliver the files securely to the client, either electronically or via a file-sharing platform.
Throughout the process, effective communication and collaboration with the client are essential to clarify requirements, address any queries, and ensure the final CAD files meet the client's expectations.
Take Your Designs to New Heights
Unlock the potential of your design workflow and boost productivity with our precise CAD conversion process.
Architectural CAD Conversion FAQs
Why should I consider Architectural CAD Conversion?
This CAD conversion offers numerous benefits, including:
Digital Accessibility: CAD files can be easily accessed, shared, and collaborated upon by project stakeholders, regardless of their location.
Design Flexibility: Digital CAD files allow for effortless modifications, iterations, and design updates, saving time and resources.
Precise Measurements: CAD files enable accurate measurement extraction, quantity calculations, and detailed analysis.
Enhanced Visualization: CAD files provide a visual representation of designs, enabling better understanding and communication among team members and clients.
Streamlined Documentation: Digital CAD files simplify the storage, organization, and retrieval of architectural drawings and related documentation.
What types of architectural drawings can be converted through MOS' services?
MOS can convert various architectural drawings, including:
Architectural floor plans
Building elevations and sections
Site plans and landscaping designs
Roof plans
Electrical, plumbing, and HVAC plans
Interior design layouts
Structural drawings
In which file formats are the converted CAD files delivered?
We deliver the converted CAD files in industry-standard formats such as DWG (AutoCAD), DXF, or PDF. These formats ensure compatibility with a wide range of CAD software applications.
How do you ensure accuracy in the CAD conversion process?
We have a team of skilled CAD professionals with extensive experience in architectural CAD conversion. Our meticulous process includes manual drafting, thorough quality checks, and cross-referencing with the original drawings to ensure accuracy and precision in the converted CAD files.
What is the turnaround time for your services?
The turnaround time depends on the complexity and volume of the project. We strive to provide efficient and timely services, and the specific timeframe will be discussed during the project consultation. We prioritize delivering all the files within the agreed-upon deadlines.
Is my data and information secure with MOS?
Yes, we value data security and confidentiality. Our company has strict data protection measures in place, including secure file transfer protocols, limited access to confidential information, and non-disclosure agreements (NDAs). Your data is handled with the utmost care and kept confidential throughout the project duration.
Have any further questions about our architectural CAD conversion services? Contact us at 800-670-2809!
Marisa Corbett
Speedy and great customer service! Great company
Bobbie Jo Turley
Your service is prompt, accurate and reliable. Thank you!
Dolan Dougherty
Efficient, flexible, cost-effective solution!
Sincerely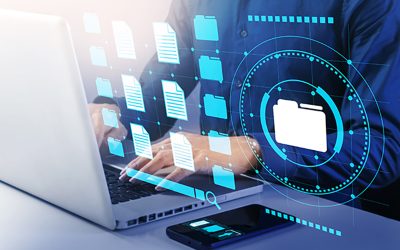 High-quality, accurate, and relevant data is essential for businesses to make informed decisions. In today's data-driven...