Do you have thousands of documents that you need to scan and organize? Reach out to our US-based document scanning company!
A professional document scanning company in the United States, Managed Outsource Solutions (MOS) provides high quality, affordable document scanning services.
With advanced equipment and high-end software, we can transform paper documents and other physical items into digital files in various formats such as TIFF, JPEG, GIF, PDF, etc.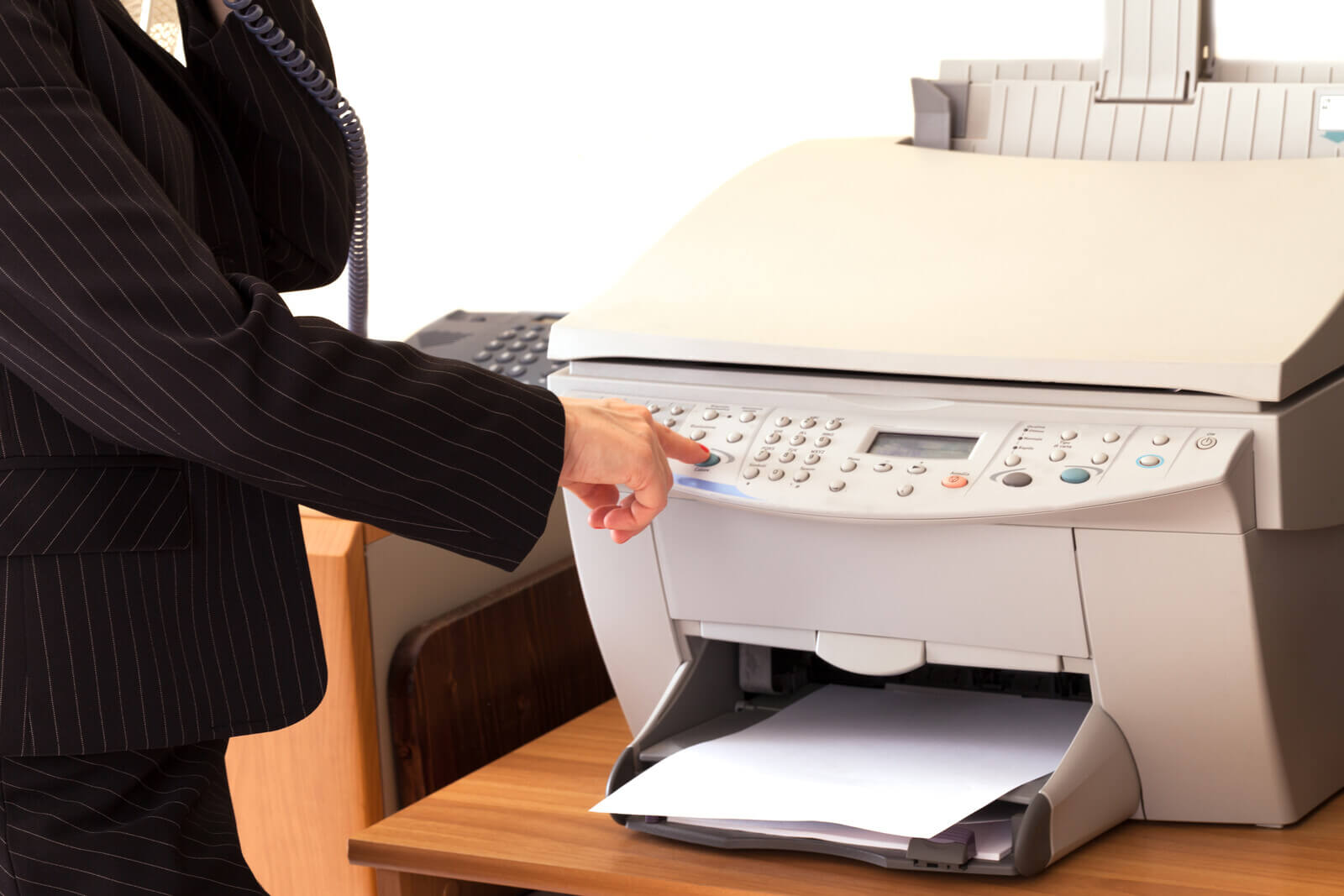 Our team of document imaging technicians, data entry operators and project managers has extensive experience handling digitization projects involving paper documents of different sizes, types, and volume. Over the years, we have worked with clients in the U.S. and global clients in various industries including business, medical, legal, government, non-profit, banking, manufacturing, construction, and other industries.
Make MOS your outsourcing partner and move to a paperless office without any hassles! Whether you are looking to transition slowly over time or complete a bulk document scanning project quickly, we can help. We keep turnaround times to a minimum without compromising on quality.
Call our toll-free number 1-800-670-2809 today to discuss your data conversion requirements with one of our solutions managers.
Free up space, increase efficiency, and save time and up to 30-40% on your costs with our document scanning services!
Check out our Free Trial offer to understand why we are your ideal choice.
Our Document Scanning Services

Our document scanning company scans medical charts and records, business records, employee records, legal files, books, images and drawings (blueprints, mylars and drawings spanning "A" to "J" sizes).
We can handle large format scanning, bulk document scanning, OCR scanning, and microfilm and microfiche scanning. We utilize specialized scanning devices and software, which come with data entry abilities and verification interfaces to check scanned images and make corrections.
Our document scanning solutions include:
Digitizing aperture cards, microfiche and microfilms
Optical Character Recognition(OCR) scanning
Scanning of printed photographs (old photos, photo slides and negative photos) and slides (35mm slide, film slides)
Implementing a document management system and workflow system to track and manage the scanned documents
Depending on your specific requirements, our document scanning company can provide on-demand, back file and on-going (daily, weekly, monthly) scanning services.
Document Scanning Workflow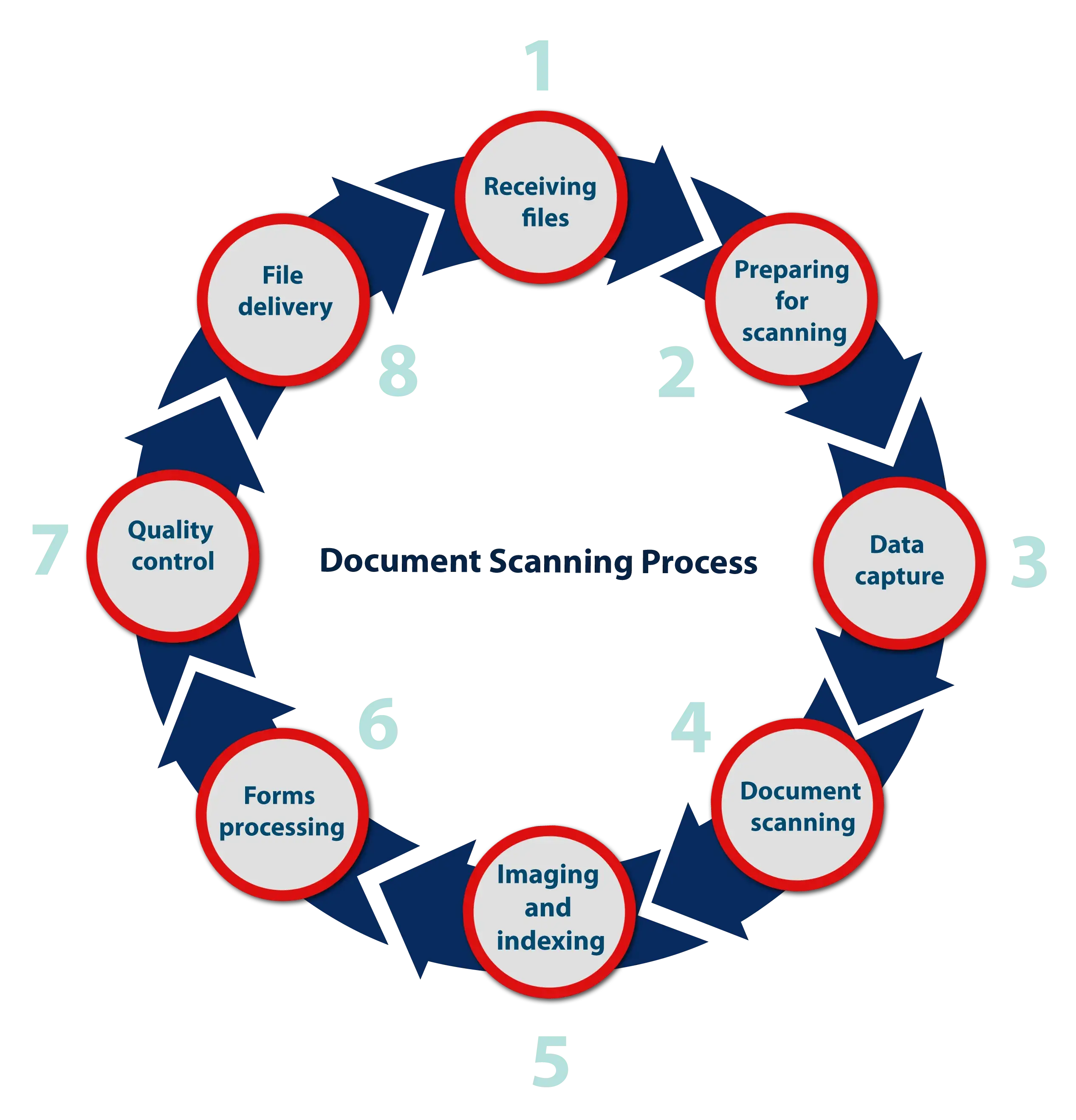 Significant cost savings
No hardware, software or maintenance costs to worry about – you save up to 30-40% with our document scanning support.
Stringent quality control checks
We implement specific methods at each production step to deliver high quality results
Highest standards of data security and confidentiality
Our processes are HIPAA compliant. We have stringent data security policies in place to ensure your data is safe.
Flexible delivery options
Your scanned documents can be delivered through DVD, external hard disk, or via secure FTP into EHR systems or other software systems.
Customized document conversion services
Convert filesin any format to electronic files
We can provide document scanning and processing services on-site as well as at our state-of-the art facility.
For more information about our document scanning and data entry outsourcing company and our services, call 1-800-670-2809.
Jessica Schwartz

Solutions Manager - Business Process Optimization Division

Amber Darst

Solutions Manager - Practice and Revenue Cycle Management: Healthcare Division

Meghann Drella

CPC: Senior Solutions Manager - Practice and Revenue Cycle Management, Healthcare Division

Natalie Tornese

CPC: Director of Revenue Cycle Management - Healthcare Division

Jan Merrifield

Senior Solutions Manager - Transcription, Medical Record Review, Data Conversion

Julie Clements

Vice President of Operations - St. Paul, Minnesota

Loralee Kapp

Solutions Manager - Practice and Revenue Cycle Management - Healthcare Division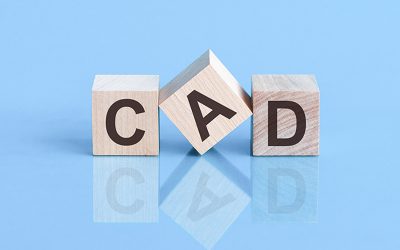 Computer-Aided Design (CAD) conversion plays a pivotal role in enhancing collaboration, data interoperability, and workflow...