Intelligent character recognition technology enables data capture from all types of documents, including handwritten ones. An established global outsourcing company based in the U.S., Managed Outsource Solutions (MOS) offers innovative ICR services for a wide range of industries including real estate, travel, universities, clinics, hospitals, financial institutions, software, and retail. Our data capture services help businesses convert data on paper into digital format to improve data accessibility, save time on paper files, and speed up document processing.
Advanced ICR technology thinks like a human to process documents that include any type of handwriting, including unconstrained handprint, cursive and more. We use ICR technology to recognize and capture handwriting from image files. This software will read handwritten printed information, and convert it to digital text.
To benefit from our Free Trial offer, call 1-800-670-2809!
ICR software enables pattern-matching and automatic indexing. Intelligent character recognition recognizes hand-printed characters using pre-defined character sets such as uppercase, lowercase, mixed case alphabetic, currency, arithmetic and punctuation characters including period, comma, single quote, and double quote. Once the process is over, the output is delivered to you in the format of your choice that may include file formats such as JPG, GIF, TIFF, PDF, HTML, XML, BMP and more competent.
Whether your project is big or small, our expert team can provide accurate, reliable solutions in quick turnaround time. We can provide data capture from sources such as:
Magazines and periodicals
Advanced ICR software can process documents that include any type of handwriting, including unconstrained handprint.
Multi-level quality checks
Data security and confidentiality
Round-the-clock technical support
We have years of experience in providing form processing, document conversion, and data conversion services for diverse clients in a wide variety of sectors.
Contact us today at 1-800-670-2809 to avail of our superior intelligent character recognition (ICR) services.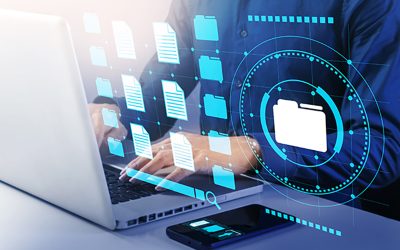 High-quality, accurate, and relevant data is essential for businesses to make informed decisions. In today's data-driven...