Hospitality is a dynamic industry. The COVID-19 pandemic has hit this industry harder than any other sector. The role of technology in this sector is continuing to expand. Since the hospitality industry is highly competitive, more and more hotel chains are now investing in advanced technologies to get back to business. Data entry companies provide commendable support to help hotels meet their data processing requirements. Technology is playing a major role in the hospitality industry and its role is expected to increase in the coming years.
Here are top 4 tech trends to watch in the hotel industry –
Digitization
The COVID-19 pandemic situation has forced the hospitality sector to revamp wherever possible to continue operating better. Digitization can enhance the guest experience. Trends that can be implemented include advanced booking options via websites that highlight new services and packages. Hotels can consider integrating their brochure with new digitized processes. Payment options can be streamlined to make the process easier for both the guest and the hotelier.
Even after COVID-19 subsides, digitization is likely to stay and further increase its influence across much of the supply chain in hospitality. Many hotels have now adopted digital access tools such as mobile keys that allow travelers to completely bypass the front desk and avoid contact with other guests. Creating a mobile app can help guests access information and services without speaking directly with a front desk attendant.
Hotels may have to deal with a huge amount of data including customer data, pricing strategies, demand forecasting and more. When it comes to data analysis, professional business process outsourcing companies can provide advanced data processing solutions.
Cloud Migration
Cloud-based communication services provide numerous benefits for hotels, such as the ability to improve customer service, enhance engagement and boost overall user experience. Cloud-based messaging tools can provide customers the flexibility to text their hotel and receive real-time updates about check-in and check-out times, reservation changes, cancellation policies, and refunds. While migrating to the cloud, the hotel IT team should develop a clear plan to guide the process and provide structure to minimize disruption. The key communication features to be migrated first should be listed and staff should be provided the necessary training before the migration process. Services need to be tested first so that the staff can familiarize themselves with new communication setup.
Cloud-based property management systems are also available that enable hoteliers to manage their properties entirely off-site, from managing reservations to setting rates.
Robotic assistance
Robots and AI are now emerging as key solutions for those operating in the hospitality sector, and the advantages are numerous. Modern robots make use of artificial intelligence (AI) and speech recognition technology. Many hotels are now considering robots to perform intelligent tasks or functions. The use of robots in hotels can lead to improvements in terms of speed, cost-effectiveness and accuracy. Some hotels are already offering services of robots to deliver any items ordered by the guest.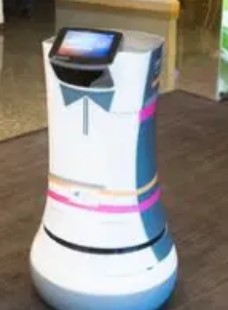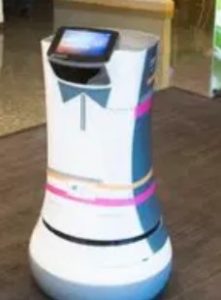 For instance, the world's first robotic butler called Botlr was deployed at Aloft Cupertino, the hotel in Silicon Valley. This robot moves between the various floors of the hotel in order to serve guests.
Robots integrated with voice and facial recognition technologies can be deployed throughout the hotel to provide information about front desk services, as well as check in and checkout services. Robots can process many tasks faster than humans.
Big Data Analytics
Structured and unstructured data sets in hospitality management are mostly associated with customer behavior and interactions. Analyzing this data helps hospitality companies to identify key trends, create a revenue management strategy, effectively target marketing content, improve customer service by collecting customer opinions or patterns, get idea about additional services customers ask about, and gather potential data to find the competitor trends that matter.
This data can be used to realize the patterns and personalize every possible experience for your guests. Advanced analytics also helps to cut back on utilities and other costs. Based on the data, promotional campaigns can be personalized for customers and to price rooms appropriately. Managing huge amounts of data can be time consuming – professional data entry services can help with this.
Adopting technology that automates processes will drive business and enhance customer satisfaction. Meeting customer expectations and providing more personalized options can make your firm stand apart from competitors.