With the rise of big data, digital transformation has become a necessity for all industries. Often, businesses rely on data entry services to streamline too large or too complex data. Big Data analytics offers incredible benefits for all types of businesses around the world such as helping to making better decisions, enabling more innovation and improving revenues.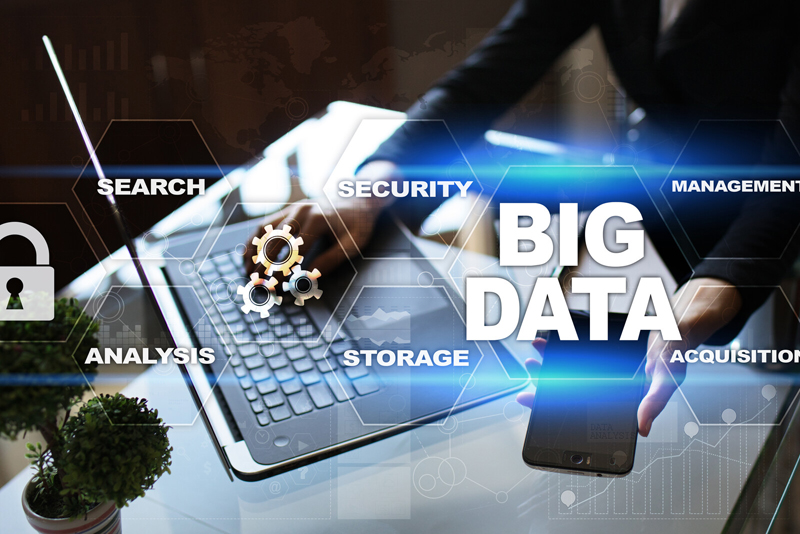 Almost all industries, ranging from education to the health sector, are making use of big data analysis in one way or another.
Have you read our blog on the importance of big data and data entry in diverse industries?
Let us see how big data impacts the marketing of any business. Data analytics can inform the marketing team of customer behaviors and industry trends, and thus enable them to create innovative campaigns which helps build lasting relationships with customers.
How Crucial Is Big Data for Business Marketing?
Big data is becoming a fundamental tool in sales and marketing. In the marketing sector, big data comprises gathering, analyzing, and using massive amounts of digital information to improve business operations.
The major types of big data that are useful for marketers are customer data, financial data and operational data.
Customer data includes details such as customer names, email addresses and purchase histories that will help the business understand more about their target audience and plan the marketing strategies accordingly.
Financial data category includes the business' sales and marketing statistics as well as the competitors' financial data such as pricing, which helps to track business performance and operate more efficiently.
Operational data includes information related to business processes such as shipping and logistics or CRM systems and this data helps to improve performance.
In an article,Talend has discussed the real-life cases of certain companies that used big data in their marketing efforts.
One example is that of Beachbody, a worldwide leader in health and fitness.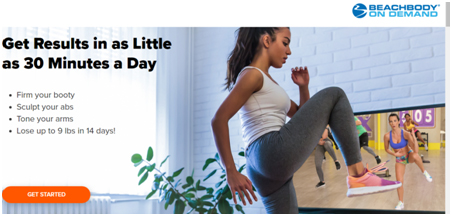 With over 5 million monthly unique visitors, Beachbody has faced some real-time big data challenges. Later, the company modernized its data architecture and enabled data self-service to leverage real-time big data. The company used big data to acquire near real-time consumer behavior in fitness centers. Combined with analysis from online data sources, the company's big data allows the brand to create more personalized offers for customers.
Big Data Market Growth Report
According to the report from Markets and Markets, the big data market is estimated to grow from USD 28.65 Billion in 2016 to USD 66.79 billion by 2021, at a Compound Annual Growth Rate (CAGR) of 18.45% during the forecast period.
The report classifies the Big Data market into Component, Data Type, Deployment model, Industry Vertical and Region. By component, the market is divided into Software and Services. These segments are further subdivided into
Software
Big data analytics
Data discovery and visualization
Data management
Services
Consulting and system integration
Training and support
Managed services
Among software components, big data analytics is expected to grow at the highest CAGR as well as hold the highest market share, owing to the fact that business organizations are looking for advanced analytical solutions to get actionable insights from the data that gets generated in an organization. In the services component, managed services show great opportunity and the segment is projected to grow at the highest CAGR by 2021.
The market by type includes structured, semi-structured, and unstructured data types. With the increasing amount of unstructured data, organizations are adopting more big data solutions to analyze and manage unstructured data.
By deployment model, the market is divided into On-premises and On-demand. Diverse industry verticals in the market include healthcare and life sciences, BFSI, manufacturing, government and defense, retail and consumer goods, media and entertainment, energy and utility, transportation, IT and telecommunication, academia and research.
Geographically, the market is divided into North America, Europe, Asia-Pacific (APAC), Middle East and Africa (MEA), and Latin America. While the North American market is expected to hold the largest share, the APAC region is expected to have great opportunities in this market and would grow at the highest CAGR by 2021 due to the presence of various developing countries such as China, India, and the Philippines.
Key vendors discussed in the report include IBM, Oracle, HPE, Microsoft, SAP SE, SAS Institute, Microsoft, Amazon Web Services, Dell, Teradata, and Splunk. Of these, IBM, one of the global leaders in manufacturing and marketing hardware, middleware and software has acquired various companies which would provide it with data assets and insights within the big data landscape.
Benefits of Big Data in Marketing Your Business
Know your audience better
With clear data, marketers can even segment customers as sub-groups with their specific features and activities online. They can customize operations and improve customer journeys, in which every single client receives products or services based on their personal preferences. Based on careful monitoring, they can also adjust prices to their products and services in real time. Big data helps to measure people's reactions to each marketing activity. With big data analytics, business intelligence can be improved by making positive changes such as improving existing products or increasing revenue per customer.
Increase in brand awareness
Brand awareness is another way big data can have a significant impact on marketing. Based on this data, companies can also identify their loyal customers who are repeat buyers and who recommend your brand to their friends and family members. You can also measure ROI, as big data takes into account all marketing channels, activities, and investments and conducts a cost-benefit analysis of each element. You will get the option to track your marketing activities and the corresponding budget.
Better customer acquisition
One of the major benefits of big data in marketing is improved customer acquisition. According to a survey by McKinsey, serious users of customer analytics are more likely to clearly outperform their competitors in terms of new customer acquisition. Growth of big data also benefits the cloud computing industry. This is because big data's demand for huge data storage cannot be met without the features of cloud computing. Cloud computing allows data analysis from numerous sources. Beyond those basic characteristics, innovations in cloud computing continue to provide benefits to big data marketing initiatives. It facilitates the use of virtual machines and containers and gives the marketing team the flexibility to reduce workloads and innovate new solutions that physical infrastructure cannot provide.
Provide content of customer interest
Content marketing is a crucial strategy in attracting targeted audience to your business. To compete efficiently, businesses can use big data to provide content to their targeted audience. Major companies like Facebook and Google are using big data analysis to allow advertisers to target content with people of desired interests and behavior. Marketers can now deliver relevant content to their website visitors, based on details such as where they clicked and where they came from.
Marketers utilize huge volume of data, often with the support of a professional data entry company to improve their sales efforts. Big data analytics is a relief for them and provide them with a smart option to make data-driven conclusions and use the resources to attract target audience and consumers in the best way.