With the rising need towards going green and being environment-friendly, businesses have increased the demand for a paperless office. One simple way to achieve a paperless office is by scanning business data with the help of a document scanning service. It is an initiative to convert all paper-intensive processes into automated workflow. The digital documents can be stored in servers and it reduces the need for physical storage space in the office. The digital files can be located easily using file search; electronic files can be easily edited and shared through emails or as posts on website etc.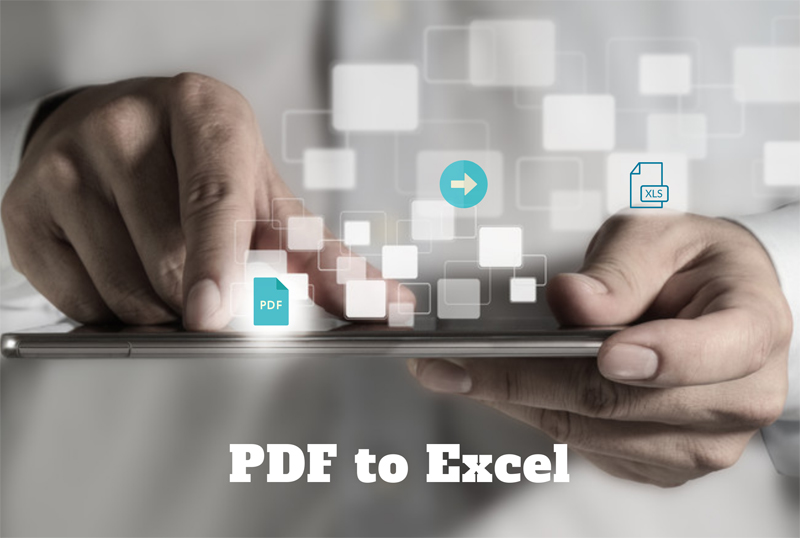 Today businesses do almost everything digitally. If your company is still relying on paper documents, it might be time to consider converting to digital files. This option offers a variety of benefits. Conversion of documents to digital files allows you to back up these important documents and protect them by having electronic versions to rely on instead of just paper versions. Documents can be converted to any format as you want.
PDF is a file format used to present and exchange documents reliably, independent of software, hardware or operating system. Portable Document Format (PDF) files are particularly useful for many companies in the business world. It helps in storing customer records in a consistent format and enables quick sending of files too. It is primarily used by businesses for sending files between different computers and also for sharing through the internet. It has a unique ability to be viewed exactly the same and unchanged on all operating platforms.
Microsoft Excel is a spreadsheet developed by Microsoft and is a very popular information-processing software with highly advanced formulas and operations that can be operated by both professionals and amateurs. Sometimes when someone sends Excel spreadsheets, the other may receive the files with bugs and glitches but a solution to this problem is that Excel has an option to save the project in PDF and the PDF file can be converted into Excel format using PDF to Excel tool if you want to make any changes in the spreadsheet.
Data conversion from PDF to Excel is very easy and simple. First, choose the PDF file sheet that needs to be converted and the conversion will start automatically. Once the conversion is over "Free download "button appears, and once the files are downloaded to your computer then your Excel sheets are ready for work.
Here are some good PDF to Excel converters for 2020.
Adobe acrobat: Adobe is the original developer of PDF and it is loaded with several features that include the ability to convert PDF files into XLXS files for use in Excel spreadsheets. The process is very quick and with Adobe Acrobat you can simply open the file that you want to export and click Export PDF tool. You can choose your format and you can do this on any device. After the conversion you can edit the spreadsheet and this is also supposed to apply to scanned OCR data, and in each instance you can select the data you actually want to convert, instead of having to export the whole table from .pdf to .xlxs. It allows you to create, edit, export, sign, and review the documents being worked on collaboratively.
PDFZilla: It is an app that enables conversion from PDF to Excel. It is an incredibly powerful converter in its own right and supports more than 20 languages, including German, French, Italian and Spanish. It enables you to convert PDFs with just three clicks. You're able to turn PDF documents into Excel, Word, Plain Text, Rich Text, JPG, GIF, PNG and more file formats within one platform. It also has a conversion mode for dealing with multiple documents up to 1,000 files at the same time.
NitroPro: It is a simple app that lets you convert PDF to Excel easily in just a few seconds. It also allows you to edit all images, text and pages stored in a PDF document and transfer them into an Excel spreadsheet. It also has a feature to add and request digital signatures on PDF documents. Another advantage of this app is that it is cloud-based and you can access documents and edit them from any smartphone, tablet or desktop PC. It also lets you turn multiple PDFs into a single, searchable document, and there are tools that let you share and view files easily.
PDF element: This converter is designed for professional users for converting, editing, creating and annotating PDF documents. It is available on Windows and Mac, with an iOS app and allows to convert and edit when you are on the go. It also provides access to documents from your smartphone that could be extremely useful. It has built in OCR that can annotate and add signatures to PDF files and it also tries to keep important elements of a document intact during the conversion process.
Small PDF: It is a versatile tool that lets you convert PDF documents into a range of different file types, including Microsoft Excel, Word and PowerPoint. Even this has a cloud-based system that allows you to access PDF conversion via the website from wherever you may be (providing you're online). There's also a downloadable app for those who want to work offline but for Windows and Mac PCs.
Every business needs information in the most quantifiable form possible so that it can be shared and used for analysis, research, and also for creating the strategies. PDF is a great tool for sharing the documents and there are times when the information is available in the PDF format. To make it useful, it may be important to transfer it to a spreadsheet like MS Excel. With the help of reliable data conversion services, organizations can easily convert PDF files into Excel format with utmost accuracy and clarity.