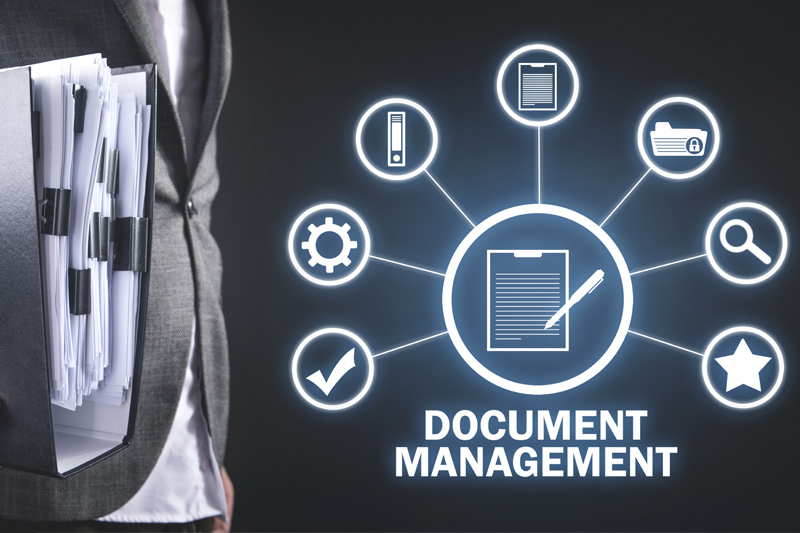 A document management system or DMS refers to the process of capturing, tracking, and storing digital documents such as PDFs, word processing files, and digital images of paper-based content. According to a report from Mordor Intelligence, the global document management system market that was valued at USD 5.51 billion in 2020, is expected to reach USD 11.47 billion by 2026 and grow at a CAGR of 13.05% over the forecast period (2021 – 2026). Support from an experienced data conversion service provider along with efficient execution of an advanced DMS can help businesses to gradually eliminate the traditional paper files concept.
The market is mainly driven by factors such as –
The need for increased efficiency in the workplace
Emergence of paperless offices
Growing trend towards digitization further driven by adoption of remote work environment
Demand from the healthcare domain due to ongoing measures to digitize records in emerging markets
The need to minimize the use of paper to reduce operational costs and storage issues
The report segments the market by Mode of Deployment, End User and Geography. Mode of Deployment includes cloud-based and on-premise DMS.
End users of this market are – Government, Banking and Financial Services, Healthcare and other end-user industries such as Retail, Education, Manufacturing, etc. The healthcare sector is predicted to register the highest market growth. Healthcare businesses deal with significant amounts of data collected manually from diverse documents, databases, and forms. Reliable document management systems allow players in this industry to create electronic patient records, thus minimizing the risk of important documentation being misplaced and increasing security access. Factors that are augmenting the demand for this market in healthcare include trust in hospitals and physicians to keep digital healthcare information secure, government initiatives in regions such as North America and Europe, and growing consumer propensity towards physicians that adopt digital documentation systems.
Open source tools, along with Big Data and AI are further revolutionizing the healthcare sector. Key DMS players are also integrating these technologies within the RPA platform to improve efficiency and patient care, while reducing costly administrative errors.
Geographically, the market is divided into North America (United States, Canada), Europe (United Kingdom, Germany, France, Spain, Italy, Rest of Europe), Asia-Pacific (China, India, Japan, Australia, Rest of Asia-Pacific) and Rest of the World. Here, Asia-Pacific is expected to register the highest market growth owing to the increasing need to adopt document management systems, to limit the illegal logging trade and transport. The increasing number of students entering the universities for studies in this region is creating an opportunity for DMS providers to tap into the market.
Major players in the DMS market include IBM Corporation, Microsoft Corporation, Opentext Corporation, Oracle Corporation, Hyland Software, Alfresco Software Inc., SpringCM, Newgen Software Technologies Limited, Altirnao Inc (Aodocs), DocSTAR, Agiloft, Inc., Scrypt Inc. and Synergis Technologies LLC.