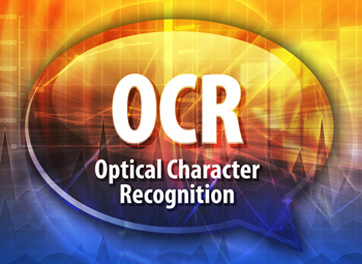 Document scanning services help in the process of digitization. Many organizations are in the process of digitizing records to enhance efficiency, speed up operations, reduce storage costs, and improve data security. Optical Character Recognition (OCR) converts scanned paper documents and digital files into editable and searchable data.
According to a recent Transparency Market research report, the OCR market is driven by the requirement of accuracy and speed in enterprises. Modern OCR software comes with advanced features that overcome past hurdles such as typographical and formatting complexities. This progression has finally lowered the cost of data capturing, increasing the demand for this data conversion service.
OCR is very useful for the bulk document scanning and document conversion projects of libraries, museums, medical facilities and more. The mounting demand for data analytics offers vast scope for the market to develop. OCR allows you to extract and repurpose data from scanned documents, camera images or image-only PDFs. Modern OCR software identified letters on the image, put them into words and sentences, thus enabling users to access and edit the content of the original document.
Typographical and formatting complexities were the typical hindrances in the past when it came to data conversion. These challenges have been overcome by the recognition attribute of current OCR systems. The standard OCR software precisely works for an identical set of documents. To unravel the problem of recognition of complex handwritten documents, OCR software includes Intelligent Character Recognition (ICR) that works on learning process of human brains.
Benefits of Optical Character Recognition in Digitization
Increases efficiency and effectiveness of digitization services
Quick, accurate and time-saving
Documents are made 100% text searchable
Fast and easy retrieval of information
Cost-effective
Good technology is all about making life easier while increasing productivity and efficiency. To take advantage of the benefits of OCR, partner with an experienced document scanning service provider. Based on your requirement, they can provide you with flexible features such as advanced image acquisition, computer based image enhancement technologies.