PDF or Portable Document Format is a widely used business document format. It offers design engineers the ability to instantly share, save, and interchange files or data. In this competitive business environment, businesses, design engineers, architects, and manufacturers, can store their data in PDF format with the support of a data conversion company.
PDF is a file type that may be easily exchanged across various software entities and moved from one device to another without data distortion issues. CAD or computer-aided design is a method to digitally create 2D drawings and 3D models of real-world products before they are manufactured. PDF to CAD conversion refers to converting design data from PDF to CAD using an appropriate CAD program, such as AutoCAD.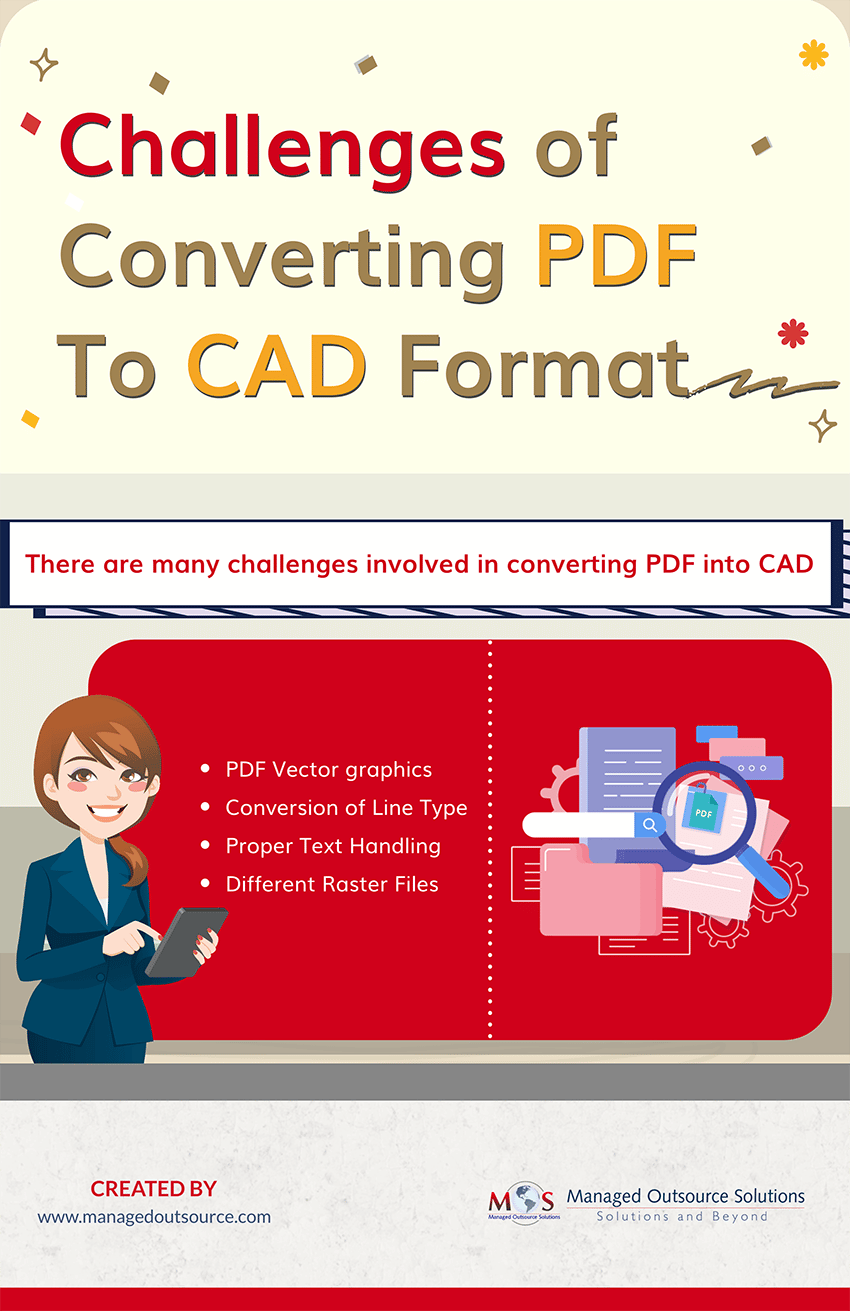 Handled poorly, PDF to CAD conversion may lead to problems that increase expenses and also result in loss of valuable time.