This is an update to the earlier blog, "Use of Digital Technology in the Construction Industry and Its Benefits"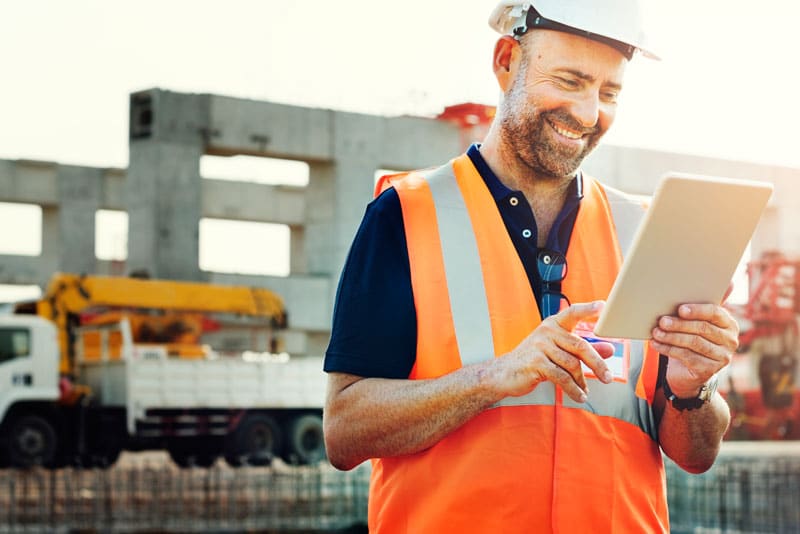 The construction industry can significantly benefit from digitization, though it is probably the most resistant to change. There are obviously practical hurdles to digitize every process in the construction business, but the industry is getting there. Already, we have data entry services and other solutions that are helping the industry.
There is no arguing that the industry has countless advantages of digitization. In fact, there are various avenues in which digitization can make a difference in construction. Here are some reasons why digitization is essential for almost every aspect of the construction industry:
Rising Client Expectations
One of the major reasons is the rise in client expectations. They want their homes or workplaces to have innovation in their design and architecture. Modularized and energy-efficient designs along with better security are what people look for these days.
Sheer Number of Possibilities Digitization Opens Up
The construction scene itself has gone through many changes. Costs of software and hardware have dropped massively, and that has given rise to new possibilities. They are able to satisfy user requirements much better as a result of these possibilities. Though there are hurdles to full-scale digitization and strong resistance to change, virtual reality (VR), augmented reality (AR) and even robotics and drones can open the doors to greater streamlining and help fulfil customer requirements in a better manner.
The Most Likely Digitization Trends
There are some trends in digitization, many of which are already visible and some that could be seen in the years to come. Now let's look at the digital trends that could potentially shape the industry:
One of the important trends is the Internet of Things (IoT). IoT can help in connecting construction equipment and machinery to control them more efficiently and help them perform better according to the situation at hand. Reliability and productivity can be further enhanced with technologies such as NFC (near-field-communication) devices and sensors.
Digitization can also transform entire workflows. It can influence materials management, designing, scheduling, crew tracking and quality control (QC).
The challenge of creating future-proof designs can be dealt with by digitization. Digitization can contribute to developing new tech trends and adopting advanced building materials such as nanomaterials and aerogels. Not only will these satisfy the rising expectations of clients and surpass the competition, but also lower construction costs.
A glowing example of digitization is 5-D BIM (Building Information Modeling). BIM enables a project's functional elements, physical aspects and characteristics to be represented digitally. This helps you make strategic decisions even while the project is going on. 5-D BIM can also enhance the capabilities of augmented reality through the use of wearables.
We now move from wearables to drones as practical applications of digitization and technology. Drones are already being used in various settings, so why not construction sites? In fact, drones are already seen in some worksites because of their obvious advantages. With drones, surveyors can analyze a construction site easily and complete a task – that usually takes weeks – in just a few minutes. It saves time and money, while also enhancing precision. By 2025, commercial drone development is expected to hit $10.9 billion.
It wouldn't be too far-fetched to bring robots into the equation. Of course, using robots would require significant investment, but in a few years, you could see robots in worksites because of their accuracy in material placement. There are robots specifically designed to lift heavy objects and even place them in the right coordinates with utmost accuracy.
We have gone so far without mentioning one of the most widely used examples of digitization – cloud technology. There are already many industries that use cloud systems. Even mobile devices are leveraging cloud technology. What the cloud does is enable storage of volumes of data that can be accessed from anywhere irrespective of the device or the geographic location. Construction companies can develop cloud-based systems for storing large data volumes. Even project managers in remote locations can access this data. Changes made can be viewed by every member having access to the platform. Cloud-based solutions can also address communication gaps and facilitate better collaboration for projects.
Digitization offers a single, centralized platform that contains all the data. That contributes to making informed decisions faster. Platform access can obviously be restricted through password and other security mechanisms.
Finally, you can bid adieu to paper files and spreadsheets and use tailor-made or customized apps to capture and store data. As we saw above, the cloud contributes to that as well. With apps, worksite teams can make use of standardized forms for entering data, geotagging locations, scanning barcodes, documenting weather conditions, attaching photos, etc.
The advantages of digitization are also realized in situations of acute labor shortage. The effects of the Great Recession are still being felt in the real estate sector, and a shortage of skilled labor is felt across the construction industry. A flurry of recruitment is essential, and often the selected individuals aren't as experienced as those who were forced to leave. Digitization, through its various technologies, can help in more efficient training.
There is the need to lower the carbon footprint. Climate change has already altered seasons. The construction industry has been considered one of the major factors contributing to global warming. The industry is under pressure to change its construction materials and building methods to reduce its carbon footprint. Even clients are concerned about the environmental factor. Digitization can contribute to bringing about this change.
Digitization is here to stay, and even now your construction company can benefit from outsourced solutions such as document scanning and other customized services to run smoothly, cut costs and exceed customer expectations. Still, a higher level of digitization could soon transform the construction industry.