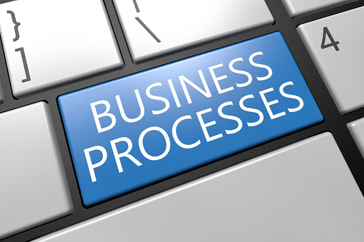 The advent of digitized processes has been initiated by top multinational corporations in the past decade. This has increased user expectations. These expectations filter down to the most mundane things of life, from paying the bills to securing approval for loans. Customers expect things to happen fast, in an instant, online.
They need their phone connection to be activated immediately after they've purchased a handset, putting the burden on the telecommunications provider.
They only want to wait a few minutes for their loan application to be verified and the loan approved, putting the pressure on the bank or financial institution.
They'd like to check their electricity consumption in real-time and pay the bill as they log in to their electricity account online.
In other words, customers require the information and the services they want at their fingertips, in an instant, from their home, at work, or on the move. They'll do that when they log in from their laptop or, preferably for them, from their mobile phone. If this increased expectation for speed and convenience is burdening businesses, they only have other businesses to blame for introducing digitized online processes that have raised the hopes of users and made them aware of what's possible.
Only Digitization Can Provide Customer Satisfaction
Digitization is the key to fulfilling the soaring expectations of customers.  And a partial digitization would not suffice. Total digitizing is needed and that requires a total overhaul of your business processes. The key aspects customers look for are:
Real-time information availability
Quick services and processes such as bill payment and application verification
Personalized service with great customer care
Perfection and accuracy in information provided, and
Overall consistency in services
Streamlining and Competitive Pricing
These principles have become part of customer psyche and these are what they expect through online, digitized services. Of course, the age old requirement of cost-effectiveness is alive more than ever and digitization actually enables these businesses to streamline their functioning and improve operational controls. This cuts down their operational costs, which helps them offer more and more professional services for increasingly competitive prices, satisfying their customers while increasing their profitability. It also gives them a better tool to gauge and measure customer response and expectations, and cut short on risk.
Outsourcing for Faster and Smoother Digitizing
Businesses therefore need to speed up digitizing their processes, but that's not to say they need to be hasty and make a mess of it. It must be carried out in a phased manner. Sometimes, merely automating existing processes may not be sufficient enough. It would require a reinvention of the total business process. It needs streamlining, such as reducing unnecessary steps and procedures, getting rid of elaborate documentation, dealing with regulatory compliance issues, and automating the decision making process. You would need to adjust and recreate data models to incorporate vital features such as customer insights and performance tracking. Advanced yet simplistic software tools make the difference here.
That's where outsourcing can help. A reliable business process outsourcing company has efficient software solutions to ensure effective integration to a digitized system of functioning. Its digitization solutions would accompany data conversion, data entry and a host of other services, offered in a customized manner.
The faster and more efficient you do it, the greater are the advantages in terms of customer satisfaction, performance and profitability.