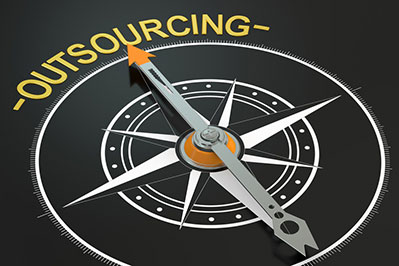 The definition of "outsourcing" is changing with businesses becoming aware that outsourced services can offer them much more than cost savings and reduced workload. Organizations now look forward to building more collaborative and strategic relationships with their outsourcing service providers. In keeping with the new trend and increased client expectations, BPO companies offering data entry services and other value-added solutions are also hiring, training and acquiring the skill sets they are short of.
Working out the Value of Outsourcing
Organizations relying on outsourced services will have to work out the value of outsourcing certain processes. The new watchword is "value" rather than "cost."
Service providers have to be evaluated on the basis of how they help empower business growth through innovative solutions.
An organization planning to use outsourced services should ideally look for a provider that has quality and value creation as their highest priorities, a business partner that can help transform the way the organization functions.
Another important consideration is how the outsourcing model would fit into the organization's overall strategy and what impact it would have on quality.
Determining the Right Outsourcing Model
Take for instance data entry requirements in an organization (automotive, manufacturing, customs, healthcare, real estate, hospitality). The requirements may vary with each industry and they may need data entry from scanned records and invoices, images, product catalogs, forms, charts, online research and so on. Regardless of the industry, the common factor is the huge amount of unstructured yet vital data.
The organization would want the service provider to efficiently handle the data and have it organized systematically and efficiently so that accurate records can be maintained on all business aspects and processes.
Cost savings is indeed an important consideration when outsourcing but you need to think about the savings possible and determine how they can bring in more profit or free up your time. When you hire data entry services, consider what the cost involved is. Then consider the time it will take if you were to entrust your in-house team to do the job. Put a value on that time, and then estimate the results of the job once complete. If your time savings and profit are greater than the cost, and you are ensured optimum quality, then outsourcing is worthwhile.
Outsourcing the task of data processing to a good vendor lowers your capital cost and helps to enjoy 60% reduction of total costs of data typing. It also eliminates the need for setting up in-house data processing team and equipment which can be expensive.
Consider whether the provider is one that is known to be sensitive to client requirements and designs the service in such a way that you can focus on your core activities. You and your team should have more time to think of activities that would facilitate the growth of the business.
You would need a provider that uses the latest technology and techniques to ensure quality output with quick turnaround time.
The right outsourcing strategy will help establish a smart partnership that will prove beneficial to the business organization in the long run.