Data plays a key role in decision making for business operations. Data analysis refers to evaluating data to reveal important insights. A data analyst requires many tools to gather insights from data. Diverse data analysis tools – software and applications are now available for data scientists to understand what datasets and key variables mean to the organization and its bottom line. While some can perform data modeling themselves, others use SQL or data build tool (dbt) to model data before analysis. Businesses dealing with large volume complex data can rely on document conversion companies to convert documents into any required format.
Some top data analytics tools you can consider are –
TIBCO Spotfire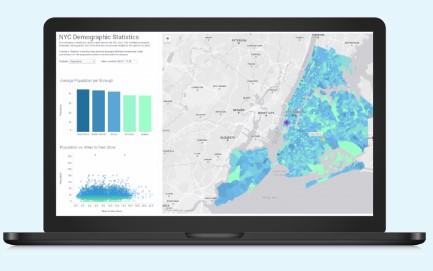 TIBCO Spotfire® is a data visualization and analytics software that enables everyone to explore and visualize new discoveries in data through immersive dashboards and advanced analytics. Users can benefit from visual analytics, data discovery, and point-and-click insights and can analyze both historic and real-time data, interactively. It's streaming analytics and embedded data science redefines business intelligence to keep pace with your world.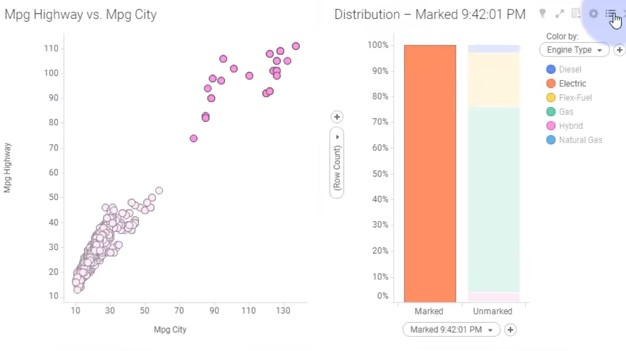 Image source
It also features real-time streaming, powerful GeoAnalytics and Intelligent Data Wrangling. This software's smart machine learning workflow simplifies data preparation and automates basic tasks like AI-powered smart joins. Users can drill down within and between multi-layered map charts for deeper insights and automatic context for location-based data.
Sisense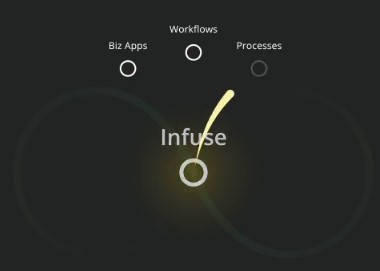 Image source
This software allows unlocking data from cloud and on-prem. Sisense Fusion is the leading AI-driven embedded analytics platform that infuses intelligence at the right place and the right time, every time. It allows businesses to impact their customers by infusing unique data experiences into their own products. Users can also drive better decision-making by infusing intelligence into business applications, workflows and processes. This software can handle any data, from any source, in any format, whether structured or unstructured.
Users can combine all use cases, business objectives, and technical requirements together in one strategy regardless of their tech stack. This platform feeds reports and dashboards with real-time data so that you can get the most updated insights
Apache Spark™
It is an open source data-processing engine for large data sets. This multi-language platform allows executing data engineering, data science, and machine learning on single-node machines or clusters. It is built on an advanced distributed SQL engine for large-scale data.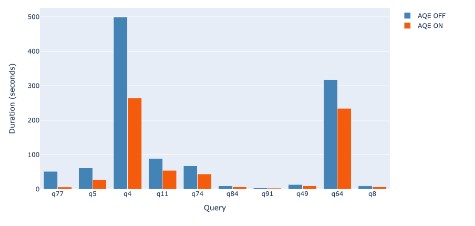 Image source
Users can use their preferred language – Python, SQL, Scala, Java or R to unify the processing of your data in batches and real-time streaming. This most widely-used engine for scalable computing integrates with any frameworks, helping to scale them to thousands of machines. Spark SQL works on structured tables and unstructured data such as JSON or images. This software's analytics engine processes data 10 to 100 times faster than alternatives.
Tableau
This is an end-to-end data analytics platform that allows prepping, analyzing, collaborating, and sharing big data insights. Tableau excels in self-service visual analysis, allowing people to ask new questions of governed big data and easily share those insights across the organization.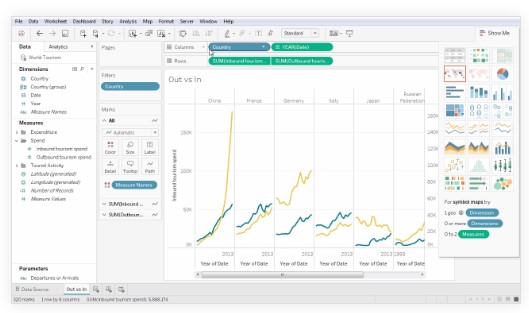 Image source
Tableau integrates sophisticated calculations, R and Python integration, rapid cohort analysis, and predictive capabilities, for data scientists to conduct complex, quantitative analyses and thus facilitates better understanding and collaboration with data.
Discover analytics products such as Tableau Prep, Tableau Desktop, Tableau Server, Tableau Online, and Tableau Mobile can take your data from information to insight. Tableau Mobile allows on-the-go data access and analysis on any device.
RapidMiner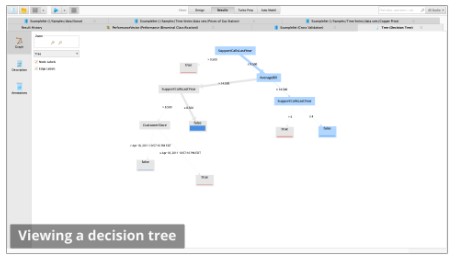 This data science platform with visual workflow design and full automation supports the Local Interpretable Model-Agnostic Explanations (LIME) framework. This software with a rich library of 1,500+ algorithms and functions ensures the best model for any use case. Its pre-built templates ideal for common use cases such as customer churn, predictive maintenance, fraud detection, and more.
RapidMiner Model Ops delivers an easy way for less advanced users to put models into production and properly manage them. Its process control operators can create workflows that repeat and loop over tasks, branch flows and access system resources.
Some other tools you can consider include Google Data Studio, SAS Business Intelligence, Oracle Analytics Cloud, and Thoughtspot among others.
Before choosing any such tools, first consider your company's data analysis requirements. Choose one that also offers support for visualizations relevant to business goals. Data processing services offered by experienced BPO companies can help manage big data much easier within short turnaround times.