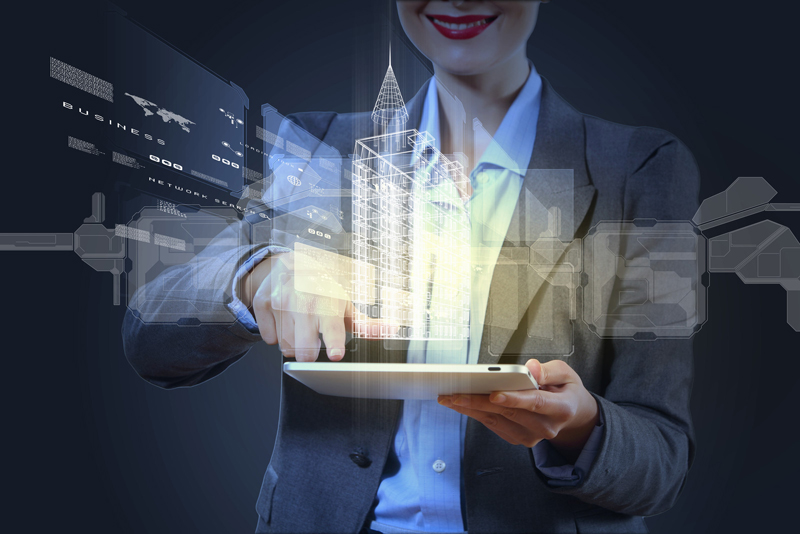 Technology is growing at an unprecedented pace than ever before and all businesses are looking for smart and innovative ways to handle and analyze data quickly and efficiently. Using data processing services to handle challenging data entry and analytics needs has become a common practice followed by most businesses. Automation and robotics is the current trend in different industries and the construction sector is no exception in this regard. From drones and wearable devices to BIM modeling, robotics for design and pre-fabricated building, it is pretty clear that the construction industry has come out of the picture as a slow adopter of new technology. The construction automation industry is redefining itself by way of rapid innovation as they are looking for advanced ways of automating repetitive, time-consuming, and dangerous tasks to enhance efficiency and improve the safety of workers. In fact, automation is an excellent solution for builders to increase operational efficiency and to cut down on costs. Smart building solutions are capable of doing more tasks and executing them faster and easier than earlier generations of devices, driving savings and efficiency.
Significance of Data Entry Services in the Construction Industry
The Architecture Engineering and Construction Industry relies on a complex network of consultants, designers, contractors, sub-contractors, project managers, workers and others. Working in an integrated manner is crucial in this area to meet the expectations of cost, time and quality. With a large number of documents, drawings, contracts and specifications required to be efficiently managed – data management is a massive responsibility in this sector.
For instance, consider the case of a reputable construction company undertaking the construction project of a new building. The company needs to submit engineering drawings and other documents for review. These documents will be used to verify whether the completed building meets all building codes and safety requirements. Handling these bulk volumes of drawings and other documents for review may prove to be challenging. A reputable data entry and document scanning company can provide the required support and help generate the necessary data in a cost-effective and efficient manner.
Now, with advanced cloud computing infiltrating into nearly every aspect of life, builders and contractors are realizing the immense potential of web-based software to streamline and simplify processes across their entire area of operations – right from the back office to the field and beyond. Today's leading construction-specific software platforms feature automated workflows that involve real-time data and collaborative sharing tools. The potential benefits that these cloud-based platforms offer are – expanding collaboration across the entire project team, automating processes to replace multiple steps or duplicate data entry, intuitive dashboards and alerts and powerful business intelligence tools that utilize automation to provide exact, real-time analysis of current projects and intelligent forecasting of future ones. These features are changing the scenario of the construction sector by streamlining back office and field tasks that traditionally had been a productivity killer. Further, the automation software's power to automate and streamline workflows helps building contractors significantly lessen project risks, cut overhead costs, and realize both profit margin gains and untapped revenue potential.
As the construction industry becomes more competitive and the market shifts, harnessing the current industry trends can prove to be valuable for any construction firm. Here are some of the top building automation trends you may notice in 2020 –
Autonomous machines on the construction site – Autonomous machines are self-driving machines that can be used to transport materials across the work site and to pull heavy items without posing a risk to workers. For instance, these machines can be fitted with robotic technology solutions and sensors that facilitate forklifts, diggers, trucks, and other similar equipment to operate without a driver in the cabin. By creating relevant paths, offering GPS capabilities, and programming movement of the machine itself, construction site workers can remotely operate machinery.
Smart contracts – With integrated, cloud computing based construction software platforms providing the vehicle for contractors to use the same sets of data across the back office, field and entire project teams, department silos are being torn down and projects are being run in real time, with real, actionable data. Smart contracts offer all organizations in a project a shared platform to do business, allowing them to buy, track and pay for services. Rather than getting contracts and tracking deliverables from all separate parties, firms can use smart contacts as an all-in-one tracking system where rules and deadlines are set and the block chain enforces them. This system will help in faster closeouts, increased security, better project tracking, and an automated supply chain.
Virtual and augmented reality – Augmented reality (AR) is expected to play a huge role with reports of growth expected to reach $90 billion by 2020. On the client front, AR means efficient project staging and making pre-construction projects tangible for buyers and tenants. For the builders and developers, AR facilitates the use of wearable technology as well as 360-degree video to enable –

Automated measuring of buildings
3D visualization of building projects and structures
Fast simulation of architectural and structural changes
Safety training and hazard simulations
Helping improve and innovate BIM visualization
Helping "see through walls" for maintenance workers and service engineers

3D printing – Another tech trend to watch out for in 2020 is the role of 3D printing in the construction industry. According to reports, the 3-D printing market is expected to reach $56.4m in 2021. The ability of this technology to either pre-fabricate offsite or directly on-site labor and material cost can offer benefits when compared to traditional building methods. It also reduces waste and being automated is not restricted by construction worker shift patterns.
Use of Drones – Drones are another useful example of construction automation, allowing for the automated monitoring of worksites without the need for active supervision. Reports suggest that the drone use in the construction industry continues to be one of the fastest growing trends, with usage rising by 239 percent year over year. Today, drones can be programmed to automatically scan the working area for any potential hazards, after which signals can be sent back to a centralized control system. Using drones allows construction companies to conduct pre-project inspections, collect data from the jobsite and provide key safety assessments. Personal safety and equipment loss continues to be the biggest areas of liability in construction. Drones can be used to reach heights and do jobs in place of human workers to prevent injury. Drones and the data they collect are also being integrated into other construction technologies, like ERPs to facilitate further analysis of construction data and influence business intelligence and forecasting models.
Building Information Modeling (BIM) – This intelligent, 3-D based modeling which is being widely adopted by architects, engineers and other construction professionals help manage and create information on a construction project from start to end. BIM allows users to generate computer representations of buildings and utilities. The ease of managing these models and sharing data can enable superior prefabrication of parts, leading to on-time and accurate completion of the project.
Robotics – Robotic technology is being used for everything, right from brick laying and foundation building to autonomous construction equipment on jobsites and 3D printing of materials used in both modular/onsite construction. Control systems and robotics are used in construction to mix concrete, lay the cement, polish floors, and remove surface water. This also allows companies to prepare precast and ready-mixed concrete products that take a much shorter time to install. Automation reduces material consumption and eliminates the human error that would otherwise go into these works. Programmable robotic machines are used to polish soft concrete in both commercial and residential structures. These machines can be programmed to pour and level concrete in the right portions while avoiding obstacles near the work zone.  In addition, demolition robots are also being used to bring down walls and to dismantle concrete slabs. By automating manual processes and reducing time and labor needed on construction projects, contractors are able to deliver projects faster, while reducing operational costs and providing a safe working environment for laborers.
Mobile construction technology – According to eSub, 80 percent of construction professionals consider mobile technology as a top priority. Thanks to the cloud and intuitive construction apps, workers in the construction field can access and collect data directly on their laptops, Smartphones, tablets or even wearable devices. Intuitive construction-specific apps also allow them to analyze data right from the jobsite, providing an up-to-the-minute look at the true details and feasibility of the construction projects.
Exoskeletons – Use of exoskeletons is another important trend to watch in 2020. These are metal frameworks fitted with motorized muscles that work to increase the wearer's strength. This skeleton or suit makes the lifted objects feel much lighter or even weightless, thereby reducing injuries and improving compliance.  Laborers can carry more load than their human bodies would normally be able to cope with and it would largely increase the safety of construction sites. For construction companies, this technology will improve their bottom line by reducing the number of laborers needed on-site as well as reducing lost man-hours from injury.
Modular and pre-fabricated construction – According to reports, modular construction will continue to grow by 6.9 percent per year and hit $157 billion by 2023. This construction technology promotes faster on-site assembly and higher quality; standardized builds. More and more builders are transforming into design-build firms, with modular construction or pre-fab facilities that allow them to begin building in a central location. As construction of modular buildings can occur simultaneously with site and foundation work at the job site, projects can be completed 30% to 50% sooner than traditional construction. Other benefits of this technology include – reductions in material waste (by allowing builders or contractors to avoid costly weather delays since most modular construction occurs inside a factory). It also provides greater flexibility for how buildings can be used, allowing them to be disassembled and relocated for new uses or repurposing of materials.
IoT Sensors – IoT sensors are key devices that make automation possible by collecting and processing data. These sensors can take real-time readings of location, temperature, pressure and other conditions. These devices allow construction companies to automate different machines and robots according to their preferences. They can also transmit signals to machines to trigger a specific action. For instance, automation is typically achieved in welding and fabrication machines through the use of sensors. These sensors collect important environmental data that can be used to activate a relevant action in the welding machine.
The above mentioned automation trends are changing the business and global landscape of the architecture engineering and construction industry. Rising prices, scarce skilled labor, and regulatory challenges may only become tougher over the coming years. By adopting new practices, leveraging new technologies, investing in new projects and engaging in new partnerships, builders and developers can reduce risk, win more contracts, and enjoy profitability. The architecture engineering and construction industry can benefit by associating with a reliable and established data entry company for their data conversion or data entry needs. Outsourcing allows builders and construction companies to focus on their primary business objectives, improve their bottom line and ensure customer satisfaction.