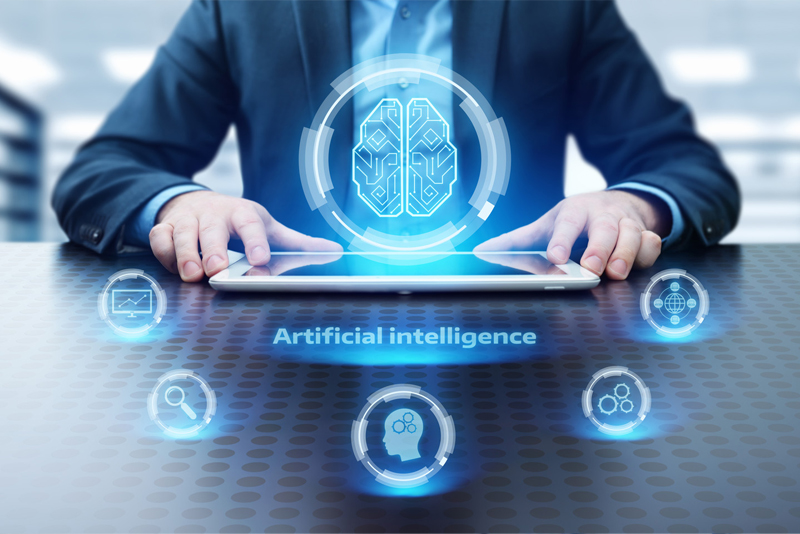 Artificial Intelligence (AI) has undoubtedly become the trending technology story for all industries currently. AI is the sophisticated computer technology that is becoming widely used to understand and improve business experiences. Reports suggest that in 2020, artificial intelligence will move from the hype state to practical usage and value, as corporations begin to harness its power. In fact, 77% of people in the world already use AI in some form or the other (and the remaining 23% will start using it soon). Top companies like Google, Facebook, Microsoft, Amazon etc. are working on all possible applications of AI in multiple fields. Adobe predicts that 80% of all emerging technologies will have some AI foundations by 2021. Data for Artificial Intelligence will be a major theme throughout 2020, from new techniques that train AI on less data to data privacy protections gaining traction. Businesses are looking out for smart ways to handle and analyze data efficiently. The need for rapid data transmission has led companies to rely on data processing services to handle challenging data entry and analytics needs. Streamlined data is also vital when implementing AI-assisted business workflow.
Given that this integration of Artificial Intelligence in all existing and emerging technologies is increasing year by year, let's take a look at some of the top AI trends that may continue to dominate in 2020 –
Implementation of IPA (Intelligent Process Automation) – According to Forrester, about 25 percent of Fortune 500 companies plan the implementation of hundreds of intelligent process automation (IPA) processes. IPA in other terms means the automation of specific tasks through the use of artificial intelligence. IPA allows businesses to use the information contained within their systems to create a visual model of their processes, analyze them in real-time to identify outliers and bottlenecks, and predict future outcomes to facilitate decision-making of technology investments. AI implementation involves specific automated robotic tasks. Companies use machine learning and text analysis to process documents. Due to the implementation of automatic responses and chatbots (robotic discussions), programs are designed to converse with customers in the guise of a human (also called conversational agents). Conversational agent programs help save time (especially for the technology and HR teams). Certain monitoring tools using machine learning may be required for Big Data processing. The previously created algorithms allow the computer to sort the data. The more the algorithms sort the data, the more AI will be able to recognize the data that is considered normal and be able to find the data testifying to abnormal behavior. The human operator is therefore, directly directed by the machine towards abnormal behavior and can focus more quickly on the corrective measures to be taken. IPA provides a comprehensive, accurate and real-time view of all processes – across departments, functions, personnel and even different locations. In the coming years, more businesses will realize the significance of process automation that allow organizations to better understand and more effectively manage their processes end-to-end, and these technologies will subsequently become a standard in the enterprise.
AI-enabled chips – Regarded as the latest trend in artificial intelligence, AI-Enabled chips are expected to reach a revenue of $91,185 million in 2025, compared to $6,638 million in 2018. AI-enabled chips will help make tasks requiring AI such as facial recognition, natural language processing, object detection, computer vision, etc. much faster. Top companies like NVIDIA, Qualcomm and AMD are creating AI-enabled chips that will boost the performance of AI applications. In fact, Qualcomm is launching its new AI-enabled Snapdragon processors in 2020 that can perform 15 trillion operations per second with efficiency. This will enhance all the AI-based services in the phone like real-time AI translation, photography, virtual assistants, etc., while utilizing considerably lower power.
AI- based monitoring for business processes – Hyper automation and intelligent, cognitive automation projects help integrate AI-enabled tools to reshape and redefine how business processes execute in real-time. Enabling cognitive automation will require new tools built for the task. AI-enabled process and content intelligence technologies will provide digital workers the skills to deal with natural language, reasoning, judgment, establishing context, and providing data-driven insights.
Automated machine learning – As more and more organizations are shifting towards automated machine learning, it is quite complicated to apply traditional machine learning models in the real world for all business problems. Therefore, using automated machine learning allows even non-experts to use Machine Learning algorithms and techniques. Tools like Google Cloud AutoML used to train custom-made and high-quality ML models while having the minimum required machine learning expertise will become quite popular in the future. These tools can create as much customization as required without having to know the complex workflow of Machine Learning in detail. These ML models will automatically choose those tests that allow the desired result to be achieved. Most companies, towards the end of 2020, will implement real-life experiments in all business processes (both in contact with customers and those in the back-end). As businesses turn to cloud providers for their AI tools, features like those launched recently by Amazon Web Services (AWS) will model iteration studios, and tracking devices. There will be multi-model experiences, and model-tracking dashboards. All of these features will become the norm in 24/7 AI-based models of the professional application environments.
AI for cyber security – As hacking, phishing and social engineering attacks become ever-more sophisticated, AI and advanced prediction algorithms will play a key role in cyber security. AI can improve the analysis, understanding, and prevention of cybercrime and also enhance the cyber security measures of companies so that they remain safe and secure. This technology can be used to spot digital activity or transactions that follow nefarious patterns and raise alarms before defenses can be breached and sensitive data compromised. As per a study conducted by Capgemini Research Institute, AI is necessary for cyber security as hackers are already using it for cyberattacks. About 75% of the surveyed executives also believe that AI allows for a faster response to security breaches. Therefore, companies can start with AI cyber security by first implementing AI in their existing security protocols. This can be done by using predictive analytics to detect threats and malicious activity, using natural language processing for security, and enhancing biometric-based login techniques.
Emergence of hybrid workforce – As technology advances to Artificial Intelligence (AI) and with cognitive capabilities becoming increasingly accessible, the way people work, their roles and responsibilities, are also changing. Organizations are swiftly implementing cognitive AI and RPA that can handle high-volume, repetitive tasks at scale. As more and more use cases emerge, the hybrid workforce grows. Business leaders need to be open with employees by giving them clarity on how the power of AI will be used and what its lasting impact will be on current human workers and their daily work lives. In a not so distant future, people will probably be working alongside AI-powered tools, digital workers, and bots within their day-to-day work. On the other hand, the normalcy of AI technology in the workspace will also be a specific reason why more human interaction with AI is witnessed. People will be expected to live and work alongside AI as they already do with Alexa, Siri, and other digital assistants. With the improvement in technology capability, regulation permits and increased social acceptance, more AI will be deployed in uncontrolled public spaces. In the future, the trend may be something like more people interacting with AI, may be even without knowing it.
More AI doing AI things – automated AI development – Another trend that is expected to dominate in 2020 – is significant new innovations in the area of what is called AI for AI – meaning using AI to automate the steps and processes involved in the lifecycle of creating, deploying, managing, and operating AI models to help scale AI more widely into the enterprise. In the year 2019, IBM launched "AutoAI" – a novel platform for automating data preparation, model development, feature engineering, and hyper-parameter optimization. The automated machine learning will make AI development available to a more diverse group of developers.
Overall, artificial intelligence (AI) has the unique ability to reshape and redefine the way we live and work. The growing trend that is expected to emerge is more and more AI-enabled solutions in the workplace. AI can offer excellent opportunities to speed up business processes and exclude time-consuming manual work. These technologies will also help create new user experiences, better outcomes, and ensure we are achieving our business goals in an efficient manner. Error-free data entry services along with AI technology can streamline accounting and other business functions, help in efficient data consolidation, reduce expenses, improve customer experience and reduce cyber frauds.
However, while thinking about the needs of the hybrid workforce, leaders need to decide whether simple task-based automation tools are perfect tools or if they will require a mix of AI and other transformative technologies to achieve really intelligent and cognitive automation. The choice made will either help your organization become a trendsetter in enabling successful and sustainable digitization powered by AI, or else remain stagnant due to the fear of change.