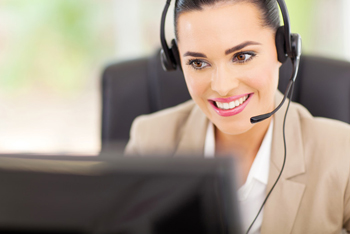 In the present digital world, businesses with the help of data conversion services and other digital solutions are increasingly going online. Paperless offices are on the increase, and the focus is on improving efficiency and providing optimal customer experience. Physical communication is virtually nil between customers and merchants. Now, the use of telecommunication for marketing has also reduced drastically. Although we live in an era where businesses are using social media platforms and content marketing to improve sales and productivity, telemarketing is still important to push products and services. Telemarketing is a method of direct marketing in which salespersons solicit prospective customers to buy products or services over a phone or via an ensuing face-to-face or web conferencing appointment that is scheduled during the call. It helps them to obtain valuable information like their interests, needs, requirements, buying pattern and background information which can help the company build stronger and more effective marketing campaigns in the future. This data can be used to provide customized prompts which are designed by call centre marketing professionals.
Calls are therefore still important in the present business world as it is one of the best ways to reach out to valuable leads. Here are some important reasons why calls are important for businesses.
Businesses can get many leads via online marketing but making a direct call to the customer not only lets you know what they want, it also allows you to comprehend a customer's mind, which is difficult to do from an online survey. So, to know about customer issues or the solutions they are looking for, it is important to engage with them in a conversation. This is also considered an affordable marketing campaign.
Today, if a customer calls you it is most likely a lead that could turn into profit. Usually, customers call a business nowadays only if there is some issue with a product you may have sold, or they may be calling to know more about the company they are entering into business with. A report by BIA/Kelsey says that inbound calls account for 61 percent of excellent leads which usually convert into profits.
Now that cheap international calls are available, many companies hire employees to talk to foreign customers. Such calls help businesses realize the keywords in such conversations and identify the sales strategies that are working. This helps to improve sales and also serves as training module for future sales representatives.
Having dedicated phones for your brand helps your customers to reach out to you easily. Other means like email marketing, sending SMS and so on are not much of a help in such situations. So phone calls help you monitor customer behaviour and also know what customers prefer. This helps to provide improved customer service.
Now that we have seen why telemarketing is still relevant for businesses, let us consider some projected trends for call centers for the year 2018.
Digital transformation: Customers now expect a rewarding experience that can ensure a long-lasting relationship with a business. Customer interaction is no longer a standalone activity, and customers are demanding a comprehensive and consistent experience. Digital transformation is the application of advanced technologies like unified omni-channel communication, machine-to-machine communication via IoT (Internet of Things) and so on, to restructure the modern business environment. A digital contact centre redefines the customer experience completely. Using the right channels to interact and integrating new technologies across the business ensures proactive service.
Integration of artificial intelligence in customer interactions: Businesses are now going deeper into predictive analytics. With the help of artificial intelligence (AI), businesses can streamline call centre experiences for customers and agents. Making use of AI applications for call routing helps business to become more widely applied. In 2018 we can expect more connections forged between various media channels and streamlined call centre responses.
Omni-channel communication: Omni channel communication is something that distinguishes proactive businesses. A holistic analysis of the customer experience, factoring in an omni-channel approach is considered ideal to provide customized service. When customer communication is unified across channels, it helps businesses resolve issues quickly and also enables sales agents to identify better opportunities for future sales.
Increased cloud communications: This has become a necessity for businesses that want to take advantage of seamless communication among team members and effective collaboration. With efficient cloud communication, traditional office-based contact centers can expand to new locations, and contract employees according to market requirements.
Even in this digital age prioritizing data entry services with many data entry outsourcing companies active in the field, telemarketing should not be forgotten. Telemarketing is still important for lead generation today as it was before social media and content marketing and other digital strategies entered on-stage.