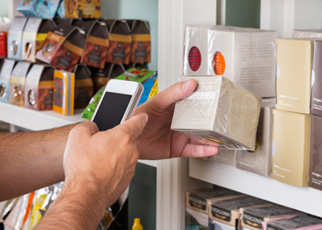 Document scanners that work using advanced technology such as those used by a document scanning company have played a vital role in business offices for many years. However, this is the mobile era and a desktop scanner may not be enough. If you want mobile scanning capability on the go, you need the right software for it. There are versatile mobile apps available now that can transform tablets and smartphones into document scanners. With these you can capture and convert receipts, whiteboard notes, etc. into PDFs or other file formats at the mere touch of a button.
Let us consider the features you must look for in a good mobile app.
Quick and easy scanning: The app should be able to scan receipts, paper documents, agreements, checks, dashboards, rentals etc. and digitize them. You should be able to save your scans as PDF or JPEG files and share them via email or social media. Ideally, you should be able to protect confidential scans with a password.
You must be able to export, print, fax or upload the scanned documents to online services such as Google Drive, Dropbox, iCloud Drive Box and so on.
The app should allow you to create great-looking documents with original pictures, signatures and color stamps while also correcting distortion and geometry.
Good mobile scanner apps have OCR or text recognition capability, providing support for many common languages.
The latest mobile scanning apps allow you to carry out multiple sharing actions quickly – such as send an email to one recipient, upload the document to cloud storage, and save the document to a specified folder.
Search capability is another feature to look for. The app should be able to search and find photos and documents in your photo/document library.
Scanner Pro is one such mobile app that has advanced capabilities.
It uses built-in iOS camera to take pictures of a paper documents and its unique technology automatically detects the edges, fixes geometry, removes shadows and other visual defects to perfect the scan.
It can convert any scan into text and recognizes languages like English, Spanish, Italian, Portuguese, Dutch, Turkish, Polish, Swedish, Japanese, Greek, Ukrainian, Croatian and so on.
This app has "Scan Radar" that automatically finds photos of documents and receipts in your Photo Library. It lets you scan anything quickly and find it later.
You can scan your documents on iPod or iPhone and upload it to iCloud Drive automatically. Syncing these data with all your devices lets you access any data from anywhere on any device.
Use password to ensure limited access to your data.
Any changes to your scan copy can be done and you can edit, change or reverse if needed.
The automatic scanning mode supports batch captures so that any number documents can be scanned in a row. Other examples of popular mobile scanning apps are CamScanner, iScanner, Genius Scan, PDF Scanner and Tiny Scanner.
While mobile scanning apps are useful for individual users on the go, bulk document scanning is best done by partnering with a reliable document scanning company.