In the present competitive world, it is important for law firms to be efficient and productive. Many corporate legal departments and law firms in the United States are experimenting with legal process outsourcing as a means of reducing costs and increasing efficiencies while maintaining acceptable quality of service. Legal process outsourcing refers to the practice of a law firm or corporation obtaining legal support services including data entry services from an outside law firm or legal support services company. Today there are many outsourcing companies that offer services like: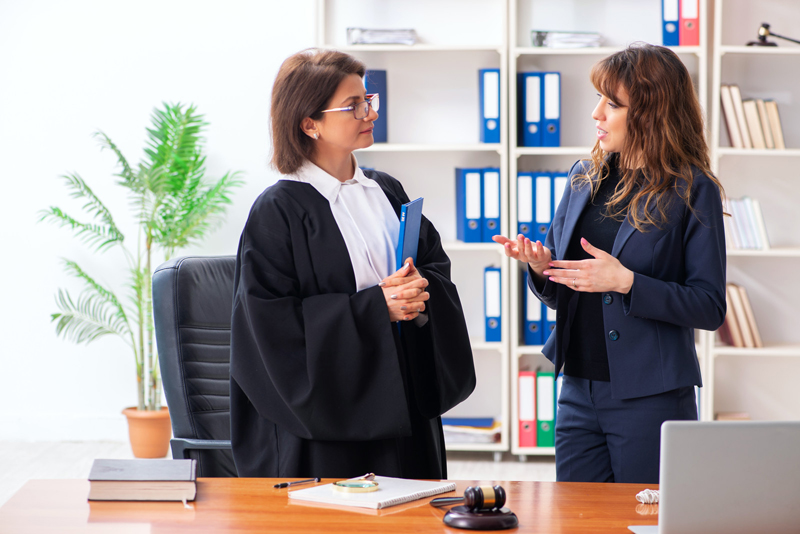 Document review, e-Discovery and litigation services: Document review involves the process of examination of reports, files, and other written articles, analyzing and deciding on the importance of the documents to a particular case during the discovery process of any legal proceeding or litigation. With e-discovery you can streamline the acquisition, processing and production of electronically stored information (ESI), documents and records.
Medico-Legal support service: It handles legalities involved in medical malpractice, personal injury, disability, and workers' compensation litigation. Medico-legal experts would apply their expertise in case laws where the cause of action has arisen in hospitals, nursing homes, doctors' clinics or in diagnostic centers.
Litigation document management: This is a process where legal documents of any nature are managed using document management software unlike the manual processing which was done earlier. Since these documents are editable, they can be reviewed by a number of users concurrently and the changes made can be tracked.
Legal research: Legal research is the process of finding an answer to a legal question or checking for a legal precedent that can be cited in a brief or at trial. The legal research is carried out using a variety of resources like newspapers, books, journals, periodicals and several other online sources. This service helps attorneys meet strict deadlines and fulfill unpredicted client requirements.
Paralegal support service: This involves administrative chores like viewing and arranging client files, drafting legal papers and so on, that is necessary to keep a law firm operating efficiently. It ensures that all documents are available in a timely manner and that client details are readily available.
Legal pleading outsourcing: It helps to draft pleading documents that can trigger a complaint against another person in civil court, or it may be the answer to a complaint that has been filed.
Patent drafting: It helps to draft patents carefully in order to make it optimally efficient and economical, blameless to infringement allegations, and fully safe from all types of possible harms in all future times to come.
Intellectual property research: It provides intellectual property valuations, patent analytics, litigation support, white space analysis and ensures compliance with laws and protects creations of the intellect. It can foil false possessions and incorrect ownership that the right entity might lose benefits from.
LPO and AI
The legal industry is also bearing the impact of technology with AI being increasingly used to improve efficiency and productivity. Disaggregation of legal tasks along with technology advances has acted as a catalyst for legal process outsourcing. Artificial Intelligence has made LPOs provide the best of everything with the latest technologies which makes it more manageable and affordable. AI can currently manage the problem area in legal industry. It can simplify analysis and research work within the UX while leveraging technology, and can collaborate data to develop case strategy after analyzing piles of case law data and discovery material.
In a few years AI is expected to take over paralegal and research work. It allows scrutinizing of various legal records and managing repetitive tasks like contract review, document review, legal research, and analyzing growing volumes of data in e-discovery. It can also give advice on negotiating the case. All these advancements save a lot of time and energy for attorneys and other associated professionals.
Lawyers tend to spend a lot of their time investigating documents for the purpose of diligence, research, and investigations. But with Artificial Intelligence, the same work can be done much faster and more accurately with the use of predictive coding in electronic disclosure. AI is capable of analyzing large amounts of data (legal documents) in no time.
The Legal Process Outsourcing market exceeded USD 3 billion in 2016 and it is expected to grow over 35% from 2017 to 2024. With the emergence of advanced technology like AI and NLP, the LPO market is growing. AI tools can help in uncovering the background information before entering into a contract or an agreement. Some of the advantages of litigation support services are faster access to documents for an in-house team, document preparation, efficient client support, preparing & filing chronologies, drafting summons & complaints, and maintaining schedules etc. The USA and UK are the two countries that are largely outsourcing their legal processes to increase the customer base and maintain the quality of work.
To make administration and documentation process easier, law firms and attorneys can consider dedicated legal process outsourcing services. This helps law firms save cost, focus on core competencies and ensure data safety.