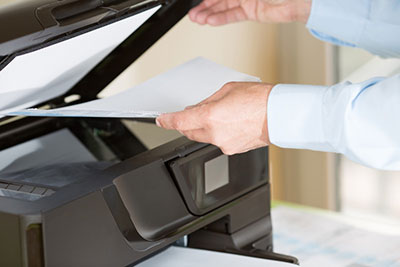 Small business offices are often overwhelmed with paper documents in the form of receipts, records, invoices and other documents. Limitation in storage space is a huge concern and managing these records becomes quite challenging. The first step towards streamlining documentation and freeing up valuable office space is digitization that starts with document scanning and conversion. Digitization of business documents enables small businesses to access important business data using advanced technological devices like computers, laptops, tablets, smartphones etc. It also prevents loss of important data. Small businesses can create a paperless office with digitization, and this process can be done economically by utilizing document scanning services. If performing the same in-house, you will have to purchase scanners and also have dedicated employees to take care of the scanning and conversion project that is surely going to increase costs. Outsourcing digitization to a reliable document conversion company enables to capture, manage, store, preserve and deliver important information and organize data in a systematic manner.
Now, let us consider how document scanning and going paperless is beneficial to an organization.
It ensures quick access and retrieval of documents. With digitization important documents associated with customers, employees, and transaction details can be retrieved easily and this expands competitive advantage.
Minimizes the risk of misplacing documents and loss of valuable information. Security of the files is reinforced and there need be no fear regarding stolen, lost or damaged papers.
Helps to track, access and manage information very efficiently and also helps with regulatory compliance related to the protection and privacy of information.
It facilitates remote access to corporation information.
It helps leverage the internet to enable better business to business communication and better business to consumer communication.
It reduces costs associated with labour and paper-based transactions. It also increases the productivity of the business organization. When paper documents are minimized, you can also minimize the need for stamps, toner, printer maintenance and so on.
Eliminates the need for physical storage equipment and also reduces the need for additional office space.
The importance of organized business documents cannot be stressed enough. With all business related data at your fingertips, the entire functioning of your organization becomes efficient. You can make quick and appropriate decisions in a timely manner and work to expand your business.