This is an update to the blog, "How the Travel & Tourism Industry Can Benefit from the Service of Data Entry Companies"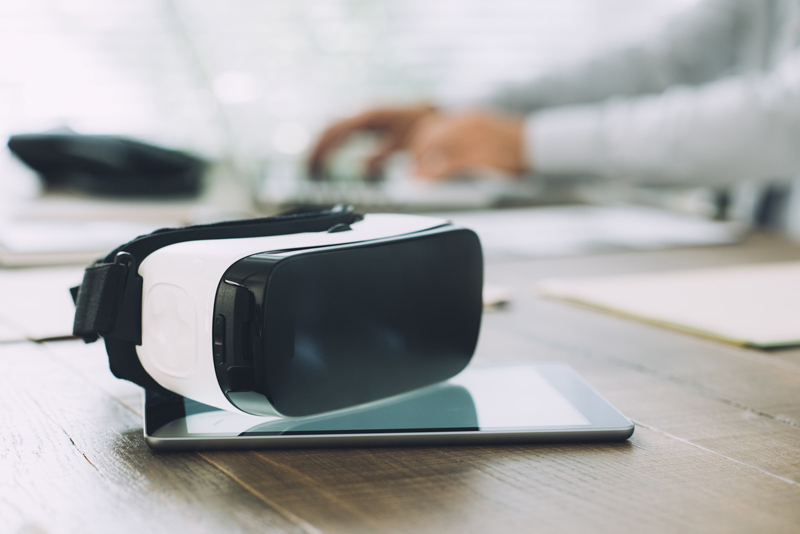 Just like in any other sector, COVID-19 outbreak no doubt has had a major impact on the travel and tourism industry. To stay connected with visitors, the tourism industry is turning its focus to Virtual Reality (VR). It is during this period that most businesses and individuals are exploring the benefits of advanced technologies around them to stay connected online or run business in a better way.
Revenue Impact on Travel and Tourism Industry
The World Economic Forum has published an article in collaboration with Reuters, highlighting that the World Travel and Tourism Council (WTTC) has warned the COVID-19 pandemic could cut 50 million jobs worldwide in the travel and tourism industry. Based on the report, Asia is expected to be the worst affected and once the outbreak is over, it could take up to 10 months for the industry to recover.
According to the Mobility Market Outlook on COVID-19, the global revenue for the travel and tourism industry will be an estimated 568.6 billion U.S. dollars in 2020 – a decrease of around 17 percent from the previous year. Additionally, this is significantly lower than the original 2020 forecast of around 712 billion dollars.
Starting with Oculus and Google's interactive 360-degree Street View, virtual reality has been here since the last decade. Certain apps are already available to help satisfy those with a desire to 'travel.'
One such app that is easy to use is Google Earth VR. This VR app enables users to teleport virtually anywhere in the world. The free desktop application works with an HTC Vive or Oculus Rift headset.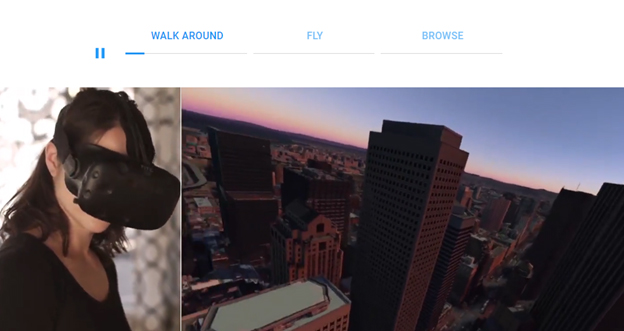 https://arvr.google.com/earth/
Users are allowed to enjoy some of the incredible sights of the world's cities, landmarks, and natural wonders. They can go anywhere in virtual reality.
How Virtual Reality Works
According to Forbes, VR travel experiences can be categorized into two basic types: those which simulate tourist experiences that anyone with enough money could experience for real, and those which simulate experiences that aren't possible.
Here are two instances which prove that VR works in the tourism sector.
An example of "impossible VR tourism" is that in November 2019, the Four Seasons Resort Oahu at Ko Olina introduced the world's first multi-sensory virtual reality wellness experience.
https://press.fourseasons.com/oahu/hotel-news/2019/the-vessel-immersive-sensory-experience/

This luxury virtual experience named as The Vessel, combines mixed reality innovation with advanced therapeutic technology to create a revolutionary, immersive sensory experience. Here, travelers can enjoy a relaxing voyage through deep space, deep oceans and deep caves.

A recent instance to share is that on January 2020, South Carolina State Parks opened a VR experience where people can hike to the top of Table Rock Mountain. Often, people with mobility or health restrictions were not able to take the trek to the top of Table Rock Mountain.
https://www.postandcourier.com/business/sc-state-parks-using-virtual-reality-so-more-people-can/article_ea56cdca-2d76-11ea-b230-732d972e98f8.html
With virtual reality option, tourists can view four key spots on the trail that are featured in the experience: the waterfall at Carrick Creek, a shelter that marks the halfway point, the view from Governor's Rock and the vista from the top of the mountain.
One of the measures suggested by the WTTC to protect the tourism industry is to increase budgets for promoting travel destinations. The use of virtual reality (VR) is expected to rise once the travel restrictions following COVID outbreak are eased and consumers have the confidence to travel again. To boost VR in tourism, travel agencies, hotels, and airlines are also coming up with diverse apps for travelers to get their virtual reality experience.
One of the key apps recently introduced to effectively market travel experiences is – TravelWorld VR.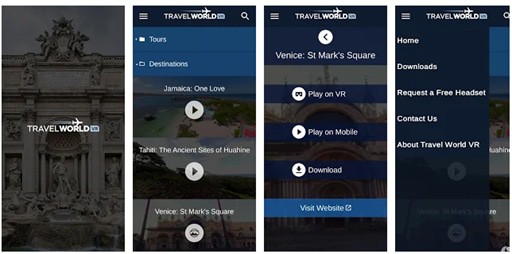 https://play.google.com/store/apps/details?id=com.travelworldvr.twvr
This app was launched by the New Jersey-based travel agency for travel agents. This app can be made available on any smartphone free of charge and it features 360°/VR videos of major destinations, cruise lines, hotels, resorts, and tour operators. Agents and companies can use this app to encourage customers to travel through 360-degree videos and cinematic VR productions.
Alongside the flourishing of virtual reality tourism, companies can rely on professional online data entry services to manage the huge volume data they are dealing with.