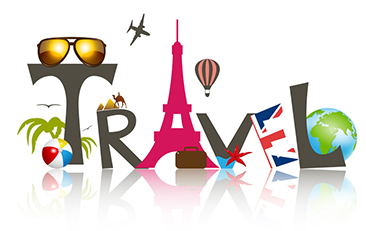 Data mining is an important service provided by data entry companies that help businesses to analyze business data and thereby take sensible decisions and improve customer service and satisfaction. Like any other sector, the tourism industry also deals with vast amounts of data. Everyday millions of people travel around the world for business, vacations, sightseeing etc and the information available would include details of the customers, travel agencies, hotels, tourist spots, airlines and so on. This data has to be put to good use for delivering a better travel experience for customers. Information flow in this regard includes:
Data from the providers to the tourists (consumers): Information such as hotel rooms, tickets, entertainment and dining options and so on.
Information about the tourists to the providers.
The second type of information is very important for the tourism industry because it tells about the behaviour of the tourists that is to be analyzed correctly to extract valuable information. This information would help in making the right decisions that would in turn improve revenue and profits. Data mining, or collection and interpretation of valuable data is an indispensable process that should be handled professionally, and this is where an experienced business process outsourcing company can prove invaluable.
Let us see what data mining involves.
Data collection: Data is collected and consolidated from a number of appropriate sources.
Data cleansing: This is the process of validating that the data collected is reliable and correctly recorded. In this stage, data errors are identified and corrected. Missing data is replaced.
Data analysis: This is the most important step, with the analysis usually done using statistical methods or approaches based on machine learning.
Interpretation of data: This is a highly challenging stage wherein the results obtained during data analysis are interpreted. The meaningful interpretation of the results should help in taking action and putting the knowledge obtained to practical use.
Once the tourism data is organized and updated systematically, it helps policy makers, travel agencies, retail business executives, government organizations and other related entities to understand the preferences of tourists. Service providers can plan for the required tourism infrastructure such as transportation, accommodation sites and so on. Accurate analysis of the data procured will also help providers to make prudent decisions regarding tour brochure preparation, investments, and scheduling and staffing among other things. Data mining helps immensely in:
Analyzing the profiles of the tourists
Predicting the expenditures of tourists
Understanding the travel pattern of people belonging to different age groups
Forecasting the number of tourist arrivals
Organizations in the tourism sector can streamline the data available and find a practical digital solution with the support of data entry companies active in the field. By converting all important paper-based information into electronic format, internal processes can be speeded up. At the same time, by making data relevant to customers easily accessible, customer service and satisfaction can be considerably improved.
Read our blog on "How Virtual Reality Benefits Travel & Tourism Industry during COVID-19 Pandemic"