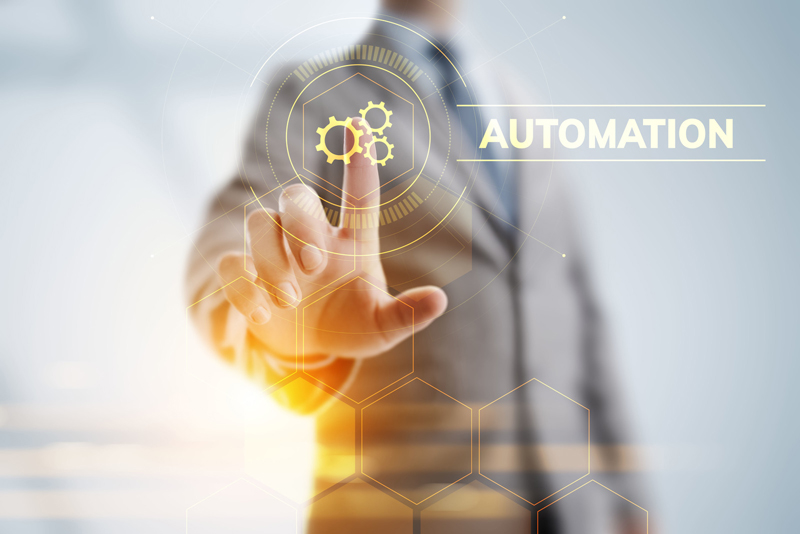 With nearly all industries riding the wave of emerging cognitive technologies, the insurance industry is no exception to these unique changes and has been at the cross roads of digital disruption. The global insurance market is undergoing a technological shift. With significant increase in digitization and use of machine learning, insurance activities are becoming more automatable. With such headwinds in the industry, automation has become a game-changing strategy that can help insurance companies increase their profit margins and revolutionize customer experience. Research suggests that more than 65 percent of insurance carriers will adopt at least limited automation by 2024. Overflow of routine back operations, heavy reliance on manual work processes and outdated methods and legacy systems make customers wait while employees try to make sense of complex documents. Adoption of intelligent process automation in the insurance industry can prove to be a perfect solution to these challenges. Intelligent automation (IA) offers insurance businesses a unique platform to revolutionize their operations to meet the increasing demands from the customers. Through a combination of robotic process automation (RPA) and machine learning (ML), IA solves complex business issues via the end-to-end automation of a business process for future, unanticipated interruptions. The rapid growth of technology and automation implementation in insurance and other sectors has made all businesses to look out for innovative ways to handle data efficiently and quickly. In fact, utilizing data processing services to handle complex data entry tasks has become a common practice.
Significance of Intelligent Process Automation (IPA)
Over these years, intelligent process automation (IPA) has evolved significantly. Presently, the insurance industry is adopting an approach wherein they are holistically implementing intelligent process automation in a more efficient manner to improve their performance. The whole approach involves analyzing end-to-end operations and finding new, effective ways to utilize automation technologies to optimize business operations. The technology not only frees the employees from the hassle of doing repetitive, paper-based tasks but focusing more on people-oriented tasks. The technology helps in delivering personalized, top-quality customer service backed by complicated and real-time data profiles.
IPA technology can be effectively utilized by insurance companies to scan photographs and analyze and clear damage or settlements in a more effective and quicker manner. Nowadays, the use of high-end voice technologies can help bring down the insurance settlement error rates to about 6 percent (which equals to an average human). Combining voice analysis and image recognition technology can help an insurer reduce the challenges or complexities associated with claims settlement and assessment.
How Intelligent Automation Will Transform Insurance
According to reports, the RPA market is growing at a rapid speed and is expected to reach US $5 billion in 2020. Insurance companies have now started to launch pilot automation programs with both RPA and Intelligent automation. The impact or benefits of these technologies on the insurance domain include –
Unstructured data processing – Insurers deal with massive volumes of data in various paper and electronic formats. Processing an insurance claim involves an agent gathering data from multiple sources and entering into a database, which is manual and time-consuming. Repeating the same routine procedures over and over again may result in errors and create serious inconsistency in company records. The need for massive data processing has led insurance companies to hire data processing services which help process all critical documents into digital formats. Combining AI with robotic process automation can help process different types of documents in a precise and efficient manner. In addition, it can also automate end-to-end insurance processes like – classifying and assembling data from various external sources, analyzing and sorting emails and gathering similar type of data from different sources like email attachments, transcripts etc.
Improves back-office operations – With automation, work processes can be performed with or without limited human assistance and insurers therefore can shift their focus to value-producing work.
A more personalized customer experience – Customer on-boarding will change as bots can perform time-consuming activities like anti-money laundering, leading to a more personalized customer experience.
Reliance on legacy apps – Insurance companies depend on legacy applications for effectively managing day-to-day business operations. Implementation of new software applications or programs like BPM or ERP often involves huge investments. This is probably one of the prime reasons why insurance companies still depend on their old processing systems. Automating operations in legacy applications means there is no need to change current systems. Using intelligent insurance automation solutions that combine RPA with powerful AI capabilities will create links between legacy and new systems without coding and allow automation of the processes like conduct claims processing, underwriting, customer service, on-boarding, and other operations all at the same time.
Impact on employment in insurance – The process of automation will eliminate many jobs, while also creating new ones. Insurance employees may be freed from monotonous copy-paste and book data-entry tasks and will be able to deliver more personalized and higher-quality customer service.
Effective Usage of Intelligent Automation in Insurance
The insurance industry is now aggressively evaluating use cases for intelligent automation to boost efficiency in the current processes and reduce operational costs. IPA in insurance has the potential to help companies transform their business and make it more profitable to adjust to the market changes. However, the success of automation in the insurance industry lies in the selection of the most valuable automation cases. There are several common insurance use cases where the implementation of IA can offer quick, tangible results. Here discussed are some of the most valuable and common automation cases –
Claims Processing – Fast and efficient claims processing is vital for the success of any insurance company. However, insurance claims data entry is often a time-consuming and highly manual process that is frustrating for both insurers and customers. This is due to the fact that insurance agents have to gather and check data from multiple sources like – medical certificates and reports (in case of life insurance or health insurance claims), photos of damaged baggage and flight boarding passes (in case of a travel loss claim), police reports, driver's licenses and vehicle damage photographs (in case of an auto claim) and more. Further, mismatching financial data or customer details may also cause more delay resulting in the loss of customers and other financial and reputational damage to the company. Implementing an automated claims processing workflow (such as claims intake, assessment and finally, claims settlement, eliminates friction and cost) by combining RPA, machine learning, and human expertise would help streamline and speed up claims-related operations.
In fact, automated claims processing reduces the total amount of manual work by 80 percent, reduces the total cost for the claim process by 50 percent and improves accuracy significantly. This may allow companies to process twice as many claims with the same personnel. This would lead to improved customer experience as the back-office functions are performed fast and with fewer errors and delays.
For instance, when processing a "First Notice of Loss" request – an RPA bot would extract the information from the request form and enter it into the claims systems. If the claim is complete, a cognitive bot would authenticate its information and mark it approved for payment. However, if there is any missing data, the task is routed to an agent to complete. Finally, when the claim is brought back for payment, a bot would automatically dispatch the request for payment.
Policy Management Operations – Another common insurance use case for Intelligent Automation is the complete cycle of policy management operations comprising policy issuance and updates. The stage of policy issuance involves doing pre-underwriting checks and taking the underwriting decision. The policy need to be issued and the details need to be updated in the internal systems and communicated to the customers – all these processes involve a lot of manual work. Pre-built RPA and AI use cases can be used to automate insurance policy issuance thereby reducing the amount of time and manual work required for it. Existing policy holders generally submit various update requests such as address change or update of bank mandate etc. Intelligent automation solutions for policy updates use machine learning to extract changes from voice transcripts, emails, faxes, or other sources and create all required changes in the documents and other internal systems. Other broader applications of automation in insurance policy management include the processing of loss run reports, analysis of the statement of value reports, communicating explanations of evidence of insurability to customers, and other processes.
Regulatory Compliance – Complying with important regulations is crucial for insurance companies. Serious amendments to these regulations or policies often force insurers to reorganize their business processes to adapt to the new changes. On the other hand, compliance breaches may cause serious financial and operational damages to companies. Intelligent process automation in insurance can assist companies in improving compliance issues as this removes the need for human personnel to go through a multitude of routine manual operations that are highly prone to error. AI-based insurance automation enhances the accuracy of data and this data allows insurance companies to monitor regulatory compliance in real time through internal reviews and be prepared in case of external audits. A few ways AI-driven RPA can automate manual processes include – checking, client research and validation of customer data, customer data security operations, name screening and generation of regulatory reports and notifications.
Underwriting – Underwriting involves gathering and analyzing information from multiple sources to determine and mitigate the risks associated with the chosen insurance policy. For example –
Creditworthiness – Analyzing the total credit rating of the applicant
Duplicate policies – Checking whether the applicant already has a policy in his/her name
Health risks – Mortality charges and premiums will go up in cases where an applicant is a smoker (especially when weighed against their current age)
Financial limits – For instance, if the total net worth of the applicant today is $X, their insurance coverage (death benefit) cannot exceed, say, $10X.
The whole process of underwriting can take time. Therefore, implementing intelligent solutions to automate insurance underwriting can significantly speed up such functions like – assessment of loss runs, data collection from external and internal sites, assessing customer claims and suggesting recommendations in case of any previous losses.
Looking Ahead
Now that you have a clear understanding about the use cases of automation in the insurance industry, it is important to remember certain points before initiating the automation processes. As an initial step, identify the areas to be automated. Never try to automate all complex processes if they do not provide any substantial savings. If you are new to automation, then try to begin with small steps and then eventually expand. This will help to clearly define objectives, the scope of work and the desired outcomes. Try to understand the extent of automation and avoid going overboard. Rather than using intelligent automation in all complex insurance areas, insurers should focus on hybrid processes to achieve the desired goals.
With novel digital technologies and applications being launched and implemented in the insurance industry, it is time for the industry to change its reactive approach and shift to a more predictive and preventive mode. Intelligent automation in the insurance sector can help businesses automate key operational processes and maximize returns amid stiff competition. In fact, AI enabled assistance can lower the documentation time by as much as 80 percent, thereby making insurance companies more profitable. The prime focus will be towards more value-based roles and key functions. All these can be achieved if businesses try to strike a smart balance between automation and human intervention. Providers of data conversion services understand that intelligent learning helps businesses stay abreast with competitors.