The world of logistics is very volatile, uncertain, unorganized and competitive than ever before and with the ever rising demand for economic growth, the logistics sector is in the process of digital transformation. It helps to make the logistics industry more efficient, optimized and also ensures speedy and timely services. Digitization with the help of data conversion services offers better productivity along with various opportunities for the organization to grow and expand.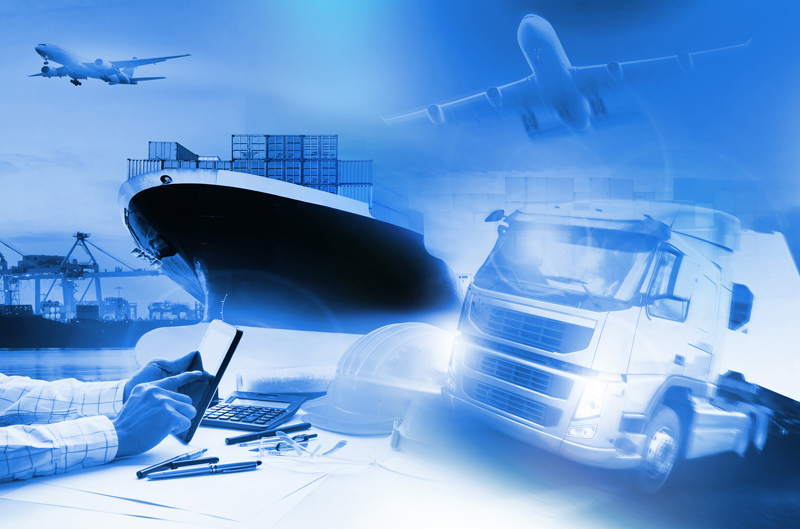 Companies use advanced technologies to process their shipment and other transportation details that helps ensure timely pickup and delivery of the shipment. Data is very important in this regard. But carrying out logistics data entry is time consuming and requires a high degree of technical competency. Traditional logistics is also known as paper logistics, where paper runs through all the processes from product documentation and bookings to confirmation of logistic operations. Stakeholders use phone or computers to manually enter the same data into different IT systems. Traditional logistics companies are weighed down by under utilization of assets, old and inefficient manual processes, and outdated customer interfaces that lead to declining response times. However, digital logistics uses digitized data and it is driven by a new generation of cloud-based logistics system that ensures optimization, visibility and collaboration between stakeholders in the end-to-end supply chain. It also allows seamless exchange of data between various management systems and applications. The essence of logistics is to get the right product to the right customers with the right quality and at the right cost. And with digitization, this process becomes easier. Digitization provides technologies such as IoT, sensors, data analytics and robotics that improve the efficiency of the business and also reduce operational cost. Digitization also provides granular real time data that streamlines the logistics system.
The main objective of the logistics industry is to deliver the products at the right place and time and with digitization players in this industry can stay connected and minimize the waiting time. The longer the waiting period, the more time, money and resources will be wasted.
The following are the main components that will transform the logistics and transportation industry.
IoT: IoT or Internet of Things enables multiple physical objects to connect to the internet and exchange data. Many logistics experts are already using these resources to enhance the system, minimize cost and look for various opportunities. The practical application of IoT in logistics are:
Assured safety in supply chain management by minimizing human interaction and avoiding any chances of accidents.
Better visibility of supply chain with connected devices
Optimized warehousing with minimum human intervention, and enables more machine to machine interaction.
Effective fleet management through digitally connected devices that can assist in tracking maintenance schedules, vehicle usage, and service routes, and cut fleet downtime.
Artificial Intelligence: AI in the logistics industry is used to manage both domestic and international movement of goods. Some of the Ai applications are:
The intelligent and efficient use of big data to drive cost-effective supply chain management.
Reduction in human intervention and workforce and increased efficiency in delivery and warehousing.
Intelligent predictive analysis of vast amounts of data  that are collected over a period of time
Blockchain: Blockchain is a distributed database that maintains an ever-growing list of records known as blocks that helps to transfer information with a time stamp which cannot be altered. Today, modern logistics networks cater to expanding global markets, resulting in supply chain that spans over hundreds of stages over months and various locations, including many number of shipping and custom paperwork and multilevel payments that involve many stakeholders. Blockchain can help in the following ways:
Better supply chain security with less fraud as all data are maintained on public ledger.
Reduces bottlenecks and ensures seamless process.
Accurate recording of data and real-time tracking of updates.
Hardcopy documents of supply chain security are replaced with digital copies.
Data Analytics and Machine Learning: Access to authentic and reliable data is the biggest boon of digitization. In the logistics sector, the intelligent analysis of data has helped bring about a huge transformation and improve efficiency, cut costs and drive growth. The following are some ways in which data analytics in transforming the logistics industry:
Efficient management and tracking of inventory due to real-time data updates created through a data bank on routes and progression reports.
Better operational efficiency due to data-enabled intelligence that helps in effective decision making.
Good customer experience with optimized, timely, and effective execution and forecasting of logistics needs of clients.
The logistics services sector is estimated to reach a value of $16,445 billion by 2026 growing at a CAGR of 7.4% due the increasing volume of global trades. This makes the logistics industry more resource efficient, faster, and responsive to customer needs.
Digitized Logitsics Market Analysis by Trends, Segment, Revenue Forecast
A market report study named Global Digitized Logistics Market 2019 Industry Research Report provides the details of every aspect of the Global Digitized Logistics industry and presents it in an easy format to read and understand.  It consists of historical data from 20 13 to 2017 with prediction up to the year 2025. The report also has data about key geographical regions, sub regions, types and applications. It covers almost everything that a stakeholder needs to know about the industry, the sales, value, volume, market size and growth opportunities.  The market report considers the year 2019 as the estimate year with forecasts for the next seven years ending 2025.  The major players in this market are IBM, Advantech, SAP, Huawei Technologies etc and the applications covered in the report include warehouse management, labor management, transportation and others. The geographical regions included in this study are North America (US, Canada), Europe (UK, France, Italy, Spain, Germany and Rest of Europe), Middle East and Africa, Central and South America.
Logistics organizations deal with various operations and the decisions you make should be fast, accurate, taking into account safety, all business KPIs and rules and constraints. Although companies have best planning methods to keep up with the rapid pace of digitization, they still find it a challenging process. The logistics industry is being significantly transformed by digitization. This is because of many inefficiencies resulting from a large number of key players along the value chain and the intermittent exchange of information. Start-ups, digitalized logistics companies and automotive manufacturers are trying to address these inefficiencies and make life easier for established logistics companies through digital solutions and business models.
A reputable data entry services provider offers customized services to the logistics and transportation industry according to their requirements and helps with the process of digital transformation. Once the task of data processing is outsourced, the company can focus more on their core activities which will improve overall efficiency and profit.