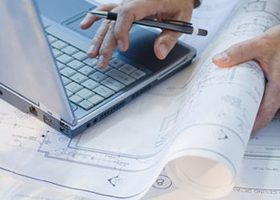 Most engineering and architectural offices now do their designing on computers, though they could still have a lot of paper design drawings. Unlike computer aided design or CAD, voluminous paper drawings take up a lot of storage space and are difficult to manage, retrieve and share. You can go paperless by converting these paper drawings to digital format. This can be done by scanning the paper drawings and then converting the scanned raster images into CAD files.
If you have a really large number of drawings, the best option is to outsource the task. Success with your CAD conversion project is assured if you find a document conversion company that has the resources, technology and experience to provide you with high quality, accurate solutions. CAD conversion services are available for the following sectors:
Mechanical
Architectural
Fabrication
Electrical
Aircraft design
HVAC
Ship and yacht design
Furniture and woodwork design
Landscaping, and more
Why Outsource CAD Conversion?
A professional document conversion company would have an expert team with vast knowledge of various design and CAD software especially AutoCAD. These experts can redraft your paper drawings in CAD using specified layering standards and update them to your current CAD application and standards. Care is taken to ensure that your drawings are dimensionally accurate. In addition to paper to CAD, a professional company can also offer JPG to CAD, Gerber to CAD, PDF to CAD, DGN to CAD, and more. With CAD conversion, you drawings can be easily shared across networks, improving your workflow.
Partner with a company that can provide you with customized document conversion and management solutions at competitive prices that help you save on your operational.