Recently, we had a popular property management company call us up to inquire about our real estate data entry services. They were facing some challenges with handling data in-house and wanted a customized solution that would work for them. It's not surprising, considering the amount of data that gets added to existing databases on a day-to-day basis. The stakeholders are many and the transactional data is complex. Surely, a property management company like theirs needs a professional data entry practice that can accurately capture all the intricacies of their business data. Not only that, they would benefit from dedicated data entry along with data management and maintenance.
So, that brings us to data entry outsourcing as a practical model for property management companies, realtors, and MLS (Multiple Listing Service) among others.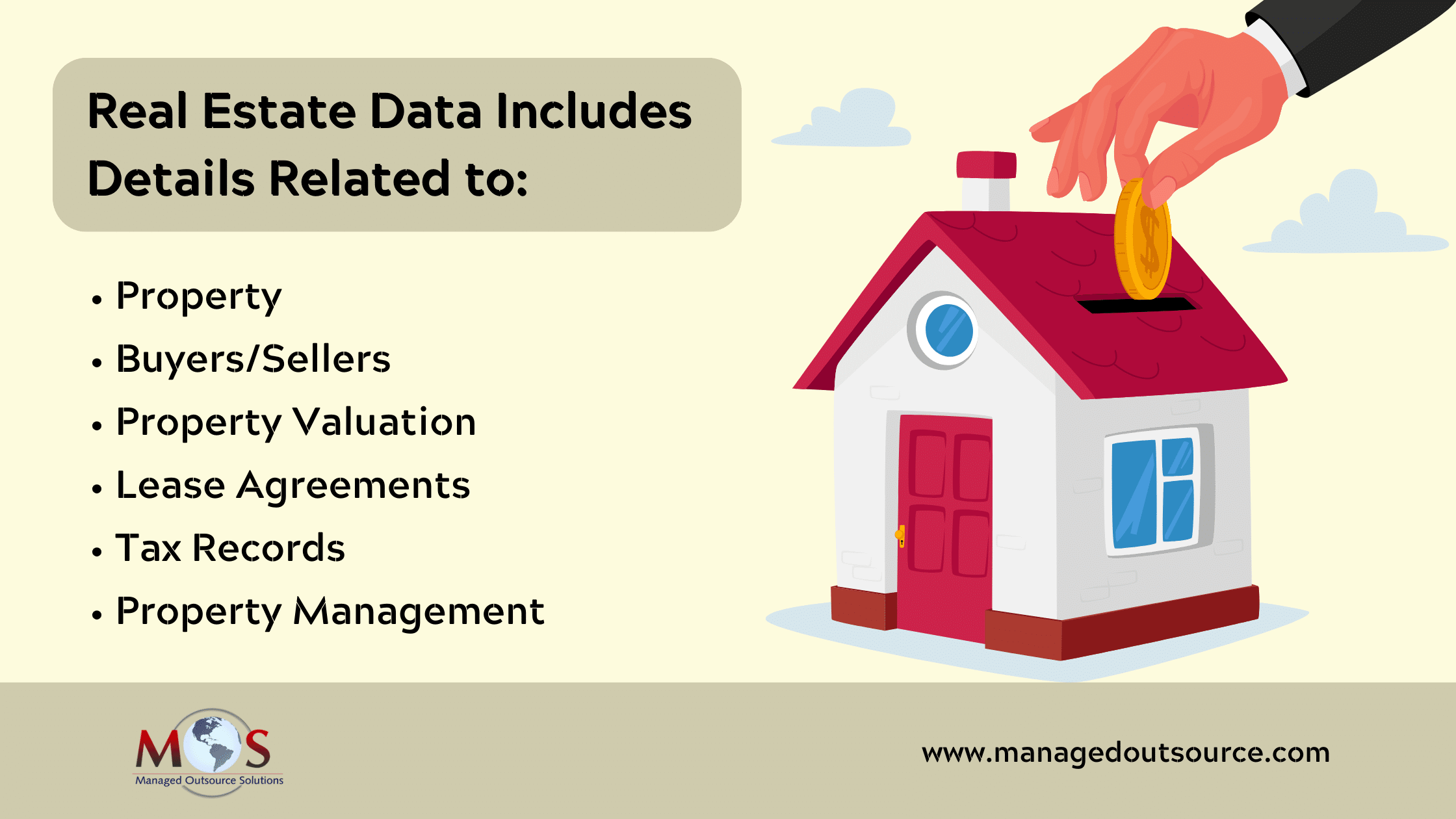 Real estate is a fast-paced and dynamic industry that requires extensive data management. Given the competition in the market, there is no room for error in real estate documentation. Jobs ranging from property paperwork to maintaining the client data and details can be quite burdensome. Collecting, reviewing, and maintaining data on property estimates, sales details, legal details, and legal regulations necessitates a highly specialized set of skills. That's why the use of outsourced data entry services could be a sensible option.
That said, in this blog, we look at the future of data entry outsourcing and how it may be impacted by various external factors.
Factors That May Have an Impact on Data Entry Outsourcing
The future of data entry outsourcing is likely to be shaped by various technological advancements, industry trends, and evolving market demands. Here are some key points to consider:
Automation and AI Integration
This is the age of AI-powered tools. These tech marvels can extract data from various sources like property listings, contracts, and legal documents with high accuracy. So, you may be able to say goodbye to manual data entry and benefit from improved data quality and speedy data entry.
Data Security and Compliance
Very important consideration! With a lot of sensitive information involved, data security and compliance need to be a top priority. Needless to say, outsourcing partners have to ensure data privacy and adhere to regulatory requirements, such as GDPR or HIPAA, depending on the location and nature of the data.
Blockchain Technology
Blockchain technology may be used to enhance the security and transparency of real estate data. Smart contracts and blockchain-based property registries will help reduce the risk of fraud and streamline property transactions.
Remote Work and Cloud-based Systems
Real estate data entry outsourcing is likely to embrace remote work models more extensively, as the industry continues to adapt to changing work dynamics. Cloud-based systems and collaboration tools will be critical for remote data entry teams to access and update information in real-time.
Big Data and Analytics
Just as in any other business, real estate companies will increasingly rely on big data and analytics to make informed decisions. Outsourcing partners may need to assist in data collection and analysis, helping real estate businesses identify market trends, pricing strategies, and investment opportunities.
Customized Solutions
Real estate entities will be looking up to outsourcing providers for customized solutions that cater to their specific needs. This could include services like property data cleansing, lead generation, CRM management, and more.
Quality Control and Data Validation
Ensuring data accuracy and quality will remain essential. Real estate data entry outsourcing providers with robust quality control processes and validation techniques to minimize errors and discrepancies, are bound to find more clients looking for their solutions.
Scalability
Outsourcing companies should be able to scale their services up or down based on seasonal- or project-based demands of the real estate industry.
It's evident therefore that the future of real estate data entry outsourcing will be characterized by a focus on technology, data security, customization, and adaptability to industry changes. To stay competitive, outsourcing providers will need to align their services with the evolving needs of the real estate sector and leverage emerging technologies to deliver efficient and high-quality data entry services.
Are you interested in knowing more about the real estate and other data entry services we provide? Or, maybe you want to read about some related aspect? Do leave us a comment.