The amount of information that companies must keep secure is increasing drastically with every year. As a result of technological advancements, business organizations are constantly gaining more data about their clients and customers and the ideal way to store data is by converting all important paper documents into digital files. This has increased the demand for data conversion services.
Using data wisely helps organizations draw valuable insight and make the right decisions. Therefore, proper management of data and its safety is vital for all organizations. Poor data management can lead to huge losses for the business and affect its   efficiency, security, productivity and profitability. An article in ITProPortal refers to a survey that showed that UK organizations lost around £1.2m a year due to data management failings, citing slow decision making (37 per cent), failing to hit efficiency targets (33 per cent) and missed revenue opportunities (37 per cent) as the main causes.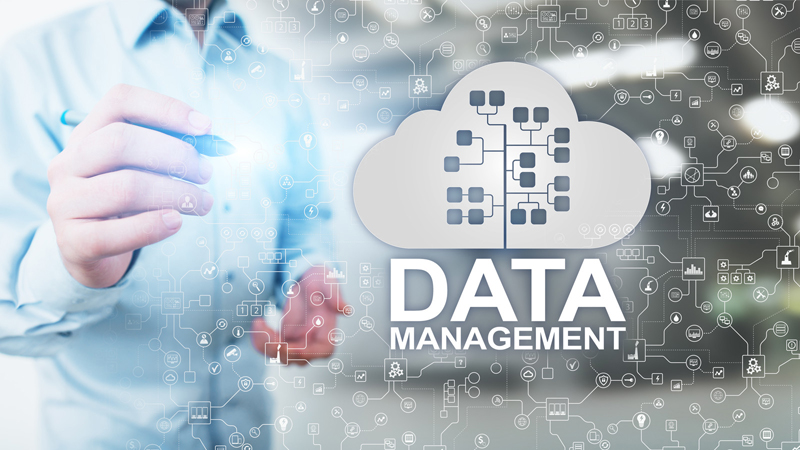 When an organisation is unable to channel its data to a cause or business objective, then it lacks crucial insight and cannot accurately predict outcomes or opportunities for disruption. It can't be agile and, therefore, will not be successful in today's fast-moving digital economy. It is estimated that less than one third of UK organizations know where their data are located. It is in disconnected silos and cannot be accessed or utilized.  They find it difficult to track and monitor various databases. To fix this issue, businesses should invest more in advanced technology and skills.
Overcoming the challenges
The challenges of data management may seem like a big hurdle, but once you achieve proper data management your organization will have many advantages – improved productivity, efficiency and better workflow.  A holistic view of how data needs to be managed is important for organizations as it ensures improved employee productivity, lower costs, more satisfied customers and increased compliance. When the correct approach is used, data management will no longer be a cost to the business. Moreover, they can derive real value from the data and identify better business opportunities with more reliable data.
Any good data management program must have as its foundation an effective data management strategy that will last throughout the program. Only then can you be assured of reliable project and integration approaches, state-of-the-art practices in design and implementation, advanced technologies and efficient data policies. So, what constitutes a good data management program framework?
A well-defined vision of the program
Excellent integration strategies
Effective architectures
Adoption strategy
Communication strategy
Delivery model
An efficient team of leaders
Data management maturity model and road map
What are the steps to take to formulate a successful data management strategy?
Determine which datasets need to be focused on and kept in storage: This is very important because by determining what information to retain, you can avoid accumulation of ineffective data. For this, you have to consider your business goals when embarking on each business initiative. Determine what data to store based on your specific business objectives and get rid of data that has no purpose for storing.
Ensure easy access to the data: Apart from storing the data securely, you must ensure that it is easily accessible to those who want to use the data. It should be possible to pull data into dashboards or other visualizations to steer future strategies because we are moving fast towards a thoroughly data-driven culture. In other words, data should not be kept in silos.
Have in place data governance practices: This is to make sure that the data you use is of high quality and remains so throughout its entire lifecycle. Effective data governance focuses on easy availability and usability of data, data integration and security. An enterprise-wide, usable data governance policy will help reduce operational costs, reduce risk and ensure valuable insight.
Ensure effective defense against cybersecurity threats: You should have in place a reliable incident response plan with clear decision points. You must know whether you are required by law, regulation or good faith to reveal a potential or realized data breach. Consider whether you should engage third-party incident response services to defend against data breach.
Evaluate your current program to identify successes and gaps: Based on your findings, you can design a new model that will help bridge the gaps.
Understand the latest trends in big data, the cloud, data integration and analytics, and business intelligent technologies: Consider implementing those that add value to your program after considering the costs involved. Focus on adding technologies that can complement your overall framework.
Your data management approach should be holistic: Your entire business team should be responsible to maintain the data management practices and principles. This will ensure that all team members throughout the organization share the data infrastructure so that your business would ultimately benefit from new and efficient data management processes.
Data, whether paper-based or digital, must be efficiently organized and managed. That makes digitization and proper data management indispensable in the current business scenario. Digitization of documents with the support of a data conversion company helps in saving, storing and protecting sensitive data. It ensures easy access to documents from different locations and quick retrieval of information. Having a dependable data management program in place will help significantly improve your data assets over time, reduce your delivery timelines, and provide valuable insights into business opportunities, all of which work to improve your ROI.