Providers of document conversion services understand the significance of eBooks in today's competitive world. Ebooks have revolutionized the way digital learning is practiced all around the world. The process of digitization and the advent of advanced electronic devices like tablets, Kindle, and other eBook readers made eBooks popular. Another major reason for the growing number of eBooks is the ease of portability.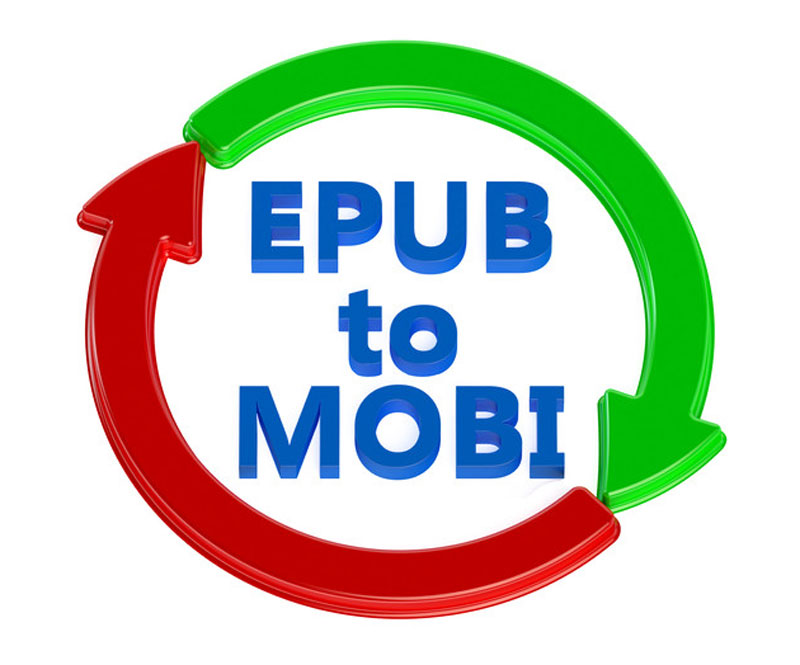 eBooks covering a wide range of topics are widely read by many internet users. Electronic books allow individuals to learn what they want to learn from anywhere at any time. They provide flexibility and serve as valuable tools for gaining knowledge as per your convenience. Physical books are available in the market and are usually priced high whereas eBooks can be easily downloaded from a website within minutes at very nominal rates; or sometimes for free.
ePub and MOBI: Popular eBook formats
eBooks are now available in various formats. Many eBook lovers prefer reading eBooks on their mobile phones and MOBI is a file format that is specially designed for mobile and it supports bookmarks, corrections, and JavaScript. It can take complex content including navigation controls that support indexing and a high degree of compression. It is a good format for smaller screens. Similarly, ePub is also a popular format and the most common format that is widely supported across all platforms. Most eReaders like Adobe Digital edition, Apple's iBook, and Kobo support epPub files. It is an open standard that is free and publicly available, and can support color images, SVG graphics, interactive elements and full videos.
The following are some eBook conversion tools to EPub and MOBI:
Draft2Digital (D2D): It is a free eBook conversion tool that is easy to use. It is web-based and enables quick and informal sharing with friends, other readers, and editors. It is also an ideal tool for final formatting and eBook distribution.
Pandoc: Pandoc can convert documents in Markdown, HTML, DocBook, OPML, reStructured Text, PDF, LaTex, Microsoft Word, and so on to HTML, word processor formats, eBooks, documentation formats, archival formats, and other custom formats.
Lean Pub: It is a tool for end-to-end writing, sharing, publishing and direct sales tool for authors You can create your book in their browser-based tool or upload a PDF, EPUB or MOBI or create it in a doc format in a connected Dropbox folder along with images and other assets. It exports EPUBs, MOBI and PDF for in-progress writing and for upload to the stores.
Calibre: This is a free open source eBook Management desktop application that helps to convert documents into book files in MOBI and EPUB format. Download Calibre application and add to your book, complete the book metadata and other fields and create a simple cover, or upload your professionally designed cover.
Publish Xpress: It is a super easy conversion tool created by Derek Murphy. It is very effective for simple books like novels if you have formatted your WordDoc correctly. Upload your doc into the Publish Xpress website to create EPUB and MOBI files.
Vellum: It is a popular go-to ap for Mac users. It helps to easily create beautiful eBooks without having to resort to using InDesign. It can be used for end-to-end writing and formatting to create digital and print book files for any purpose and upload to online retailers and distributors.
Pressbook: It is a WordPress based book publishing tool that can export EPUB, MOBI and PDF files to share with your early readers and publish to the online stores or distribution services. You can simply share your book on the web.
Reedsy Book Editor: It is a marketplace where authors find publishing pros. They also provide a simple, browser-based print and eBook formatting tool that is easy to use. Import your chapters and parts into their editor and format your content. Export to EPUB and PDF for print. Use another tool to create a MOBI from the EPUB file.
Ebooks conversion tools work well if you use Word (or Pages) styles to tag each paragraph of your book. Use a book design template to ensure that you format your book at the right size that each paragraph is assigned a style.
If you wish to convert your books into e-format, then you can use the above-mentioned tools, or you can hire a data conversion service.