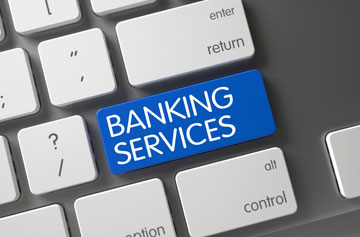 Today we live in a digital age with a growing need for data conversion services, and no institution can be immune from automation and the advent of digital means of operations. Digitization makes the concept of open banking feasible and this transition could revolutionize the way people engage with banks and utilize banking services. The assistance of a document scanning company to convert paper documents into digital format and IT enabled operation improves the efficiency and workflow of banks and financial institutions. Automation or outsourcing paper-intensive processes in banks offers consumers enormous convenience and reduces high degree of manual processing that can lead to inconsistent results and high error rate.
The Rollout of Open Banking
In October 2015, the European Parliament adopted the European Commission's proposal for a revised Payment Services Directive (PSD2). The new proposal aims at better consumer protection and promoting the development and use of innovative online and mobile payments. Open banking will be introduced in the UK in 2018.
With open banking, UK banks will have to shift from being one-stop-shops for financial services to open platforms where consumers can start to embrace a more flexible approach to banking. According to David Goodbrand, who heads the law firm Burness Paull's IP, technology and commercial team in Edinburgh, open banking is the future of retail banking. As the world is moving towards a paperless system, with internet and mobile banking it has become easier for companies to manage payments, investments and savings. It has revolutionized how you engage with banks and receive banking service. Open banks will enable customers to have more control over their data and would make it easier for banks, companies or other businesses to make use of bank data to deliver new services to customers in a variety of helpful and innovative ways. Customers can share data securely with third parties, compare various products and manage their accounts without having to interact directly with their bank. It is also believed that open banks will allow banks, fintechs and others to provide personalized financial advice to customers, ensuring security and confidentiality.
The new organization Open banking Ltd. set up by Payments UK to implement and deliver open banking, is at present working with nine banks mandated by the CMA (Competition and Markets Authority) including Barclays, HSBC, Lloyds Banking Group and RBS Group as well as consumer groups and fintechs.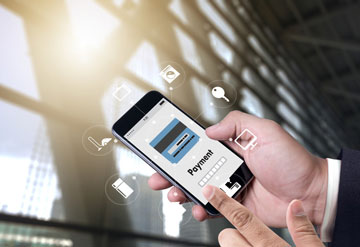 The rollout of open banking is set in three different stages. The first stage was rolled in March this year, the second stage by January 2017 and the third stage is set to be rolled out in the autumn of next year.
Stage 1 relates to sharing of generic information about banks and their accounts, making general information readily available to customers – such as the location of ATMs and branches and the specification for different personal current accounts and business current accounts.
Stage two is aligned to the upcoming PSD2 which enables customers to use third party providers to manage their finances.
The third stage relates to the service quality metrics and development of APIs as commercial products.
Due to the complexities of the third stage, banks may require to further collaborate with technology and fintech companies. Open banking system will bring technology to the forefront of financial services. It uses APIs (Application Programming Interface) to share information securely without revealing the password. Banks that invest in open banking and partner with fintechs and others to improve their customer experience and customer service are going to gain a competitive edge in the market and also improve customer relationship. Open banking can work efficiently if all participants buy in to the initiative and a level of trust is established.
Banking is becoming more modular and physical banking may soon become obsolete. Now, the progress is towards a connected bank of digital services. Banks will provide their own services and also link to other services. All this can be possible only with effective digital transformation. Document scanning companies assist banks and other financial organizations in their transition from paper to digital. A successful digital transition is the best way to improve efficiency, provide customer satisfaction while also ensuring growth and profit.