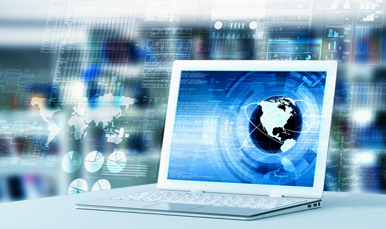 Data is a key element that is required for the survival and success of any organization and all required information should be captured and organized systematically to improve the efficiency of the organization. Data can be transformed into electronic format for better management. Today, multinational companies as well as government agencies among other entities are hiring data entry services. Many of the local, state and federal government agencies seek the help of data processing vendors for streamlined data processing and management.
The government produces a lot of information and they have the sole responsibility of handling such information like census data, tax payers' data, administrative and operational information and so on. Efficient management of such data helps the government personnel to use the required information and make the right decisions quickly. For streamlined management of their information, government agencies can seek reliable data entry and document conversion solutions that can ensure reduced operational cost and improve their operational efficiency.
Data Processing in a Number of Forms
Service providers process data in a number of forms such as:
Merchandise catalogs
Business cards
Ballot papers
Library catalogs
Enrolment forms
Medical records
Clinical trial data
Insurance claim forms
Invoices
Sales slips
Rebate forms
Mailing lists
Product order forms
Polling forms and questionnaires
Data processing vendors offer services designed specifically to match the needs of the clients.  They have a team of experienced professionals to offer quality output according to the client's requirement. Outsourcing to such reliable vendors increases productivity and also improves the profitability of the firm. Following are some of the services provided by these vendors:
Online and Offline data processing
Excel data processing
Image data processing
Survey data processing
Alphanumerical data processing
E- book data processing
Remote data processing
Medical data processing
Advantages of Outsourcing Data entry
Manual data processing is time consuming and prone to errors. By outsourcing data processing, government agencies can earn the following benefits.
Experienced data processing vendors ensure error-free and accurate data.
Once the data processing is outsourced, employees can focus more on the activities of the organization.
The burden of repetitive data entry work is reduced which improves the efficiency of the employees and the organization.
Providers of data entry services can handle huge volumes of data and ensure fast turnaround time.