This an update to the blog, "Data Entry Outsourcing Market To Grow At +5% CAGR During 2019-25"
Technology has dramatically transformed business and office environments. Converting documents from paper to electronic format involves some form of data entry, which is a time consuming task, which is why data entry outsourcing has grown in importance. Outsourcing the task can reduce staff's workload and save costs on hiring an in-office team and setting up the necessary infrastructure. It also eliminates the need for installing data processing technology and devices, and saves operating costs. Data entry specialists can ensure accuracy and get the task completed in short turnaround time. According a recent Technavio market research, the global data entry outsourcing services market is poised to grow by USD 351.84 million during 2019-2023. The market is predicted to progress at a CAGR of almost 5% during the forecast period.
Key factors driving the growth of the global data entry market include
The high adoption of data entry services
Increasing need for cost-effective solutions to improve efficiency
Need for enterprises to focus on core competencies and
Increasing demand for data-entry outsourcing service providers
The report divides the market on the basis of end-users and geographic landscape.
The end-users of the market include BFSI, IT and telecom, Manufacturing, Healthcare and Others. The BFSI segment is expected to account for the largest data-entry outsourcing market share during the forecast period.
By geographic landscape, the market is divided in to APAC, North America, South America, Europe and the Middle East and Africa. The APAC region is expected to lead the data-entry outsourcing services market share during the projected period and 46% of the growth is expected to come from this specific region. In terms of growth rate, South America will account for the highest market growth throughout the forecast period.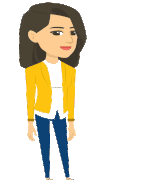 Need customized online data entry services? MOS has well-trained and experienced teams that can handle even the most challenging data entry tasks.

To contact us, call 1-800-670-2809.
One critical data-entry outsourcing market trend is the increasing outsourcing of data analytics. While high volumes of data have promoted industries to adopt data analytics, achieving the expertise is often difficult for small companies. Outsourcing data analytics to experienced service providers helps them to gain access to advanced analytics capabilities for competitive advantage. Key challenges that small businesses may face in outsourcing data entry tasks include finding the right data entry company to partner with, assessing the cost of outsourcing, communication gaps with the partnered company that is too difficult to bridge and threats in maintaining the confidentiality of sensitive information.
Businesses seeking data entry services should do their research well and choose a provider that can provide customized solutions in short turnaround time at affordable rates. Accuracy, flexibility and data security are other important criteria when choosing a data entry service provider.