Customer relationship management or CRM solutions are used by businesses of all sizes these days. CRM software facilitates the management of orders, issues, and customer data. Additionally, it can offer behavior insight that companies can use to grow. Entering data into a CRM manually still takes a lot of time, even with automation. For this reason, it's critical to outsource CRM data entry.
What Is CRM Data Entry and Why Should You Outsource it?
Data input into a company's CRM platform is referred to as CRM data entry, or CRM data immigration. The major objective of this is to keep correct records of every client a business services, and it can be done manually or automatically. Entering CRM data is an essential requirement for any company, especially for sales teams. Accurate data entry is essential to a CRM's effectiveness if you want to handle your sales and other company needs more easily.
By assigning CRM data entry and management tasks to professionals you can make better use of your valuable time by exploring new business prospects and strengthening existing client relationships. This would streamline your current customer, social, and company data, allowing you to find opportunities. It would also help you maintain clean, accurate, and structured CRM data.
Which CRM Data Entry Tasks Can Be Outsourced?
Customized solutions are available when you contract with a top data entry company for CRM data entry. The firm can supply you with services based on your company's requirements. The following list includes procedures that can be outsourced.
CRM Data Input: This involves retrieving necessary data or information from several suggested sources and accurately inserting it into a CRM database with a 99.95% accuracy rate. Experts in CRM data entry can expedite the procedure without compromising data accuracy.
Segmentation of Leads: Compiling a collection of client profiles according to their purchasing habits, characteristics, and other factors. This aids in building a solid marketing plan and crafting communications that are specifically tailored to the interests of the intended audience.
Data Cleansing: Experts in CRM data entry assist with removing and correcting anomalies, duplicate entries, missing values, inconsistent records, erroneous data, etc. Your database becomes consistent and accurate as a result.
Forecasting Sales: Salesforce data entry specialists create an organized CRM database to assist you in gaining important consumer insights. Anticipating your customers' unique needs allows you to provide a personalized solution that meets their needs.
Finding Anomalies: This involves verifying and looking into transactional errors. This procedure identifies questionable payments, which aids in the prevention of financial fraud.
Indexing and Categorization of Data: CRM data entry professionals may assist you in streamlining the data on the CRM software according to the process, segment, content type, etc. using advanced algorithms. They assist you in automatically indexing and categorizing pertinent material with the use of proper metadata and tags.
Buyer Persona Creation: The CRM data entry outsourcing team carefully examines the behavior, demographics, preferences, desires, and expectations of your clients in order to develop relevant and accurate buyer personas. With it, you may design tailored campaigns for target audiences and achieve the desired outcomes.
Selecting the Right Outsourcing Partner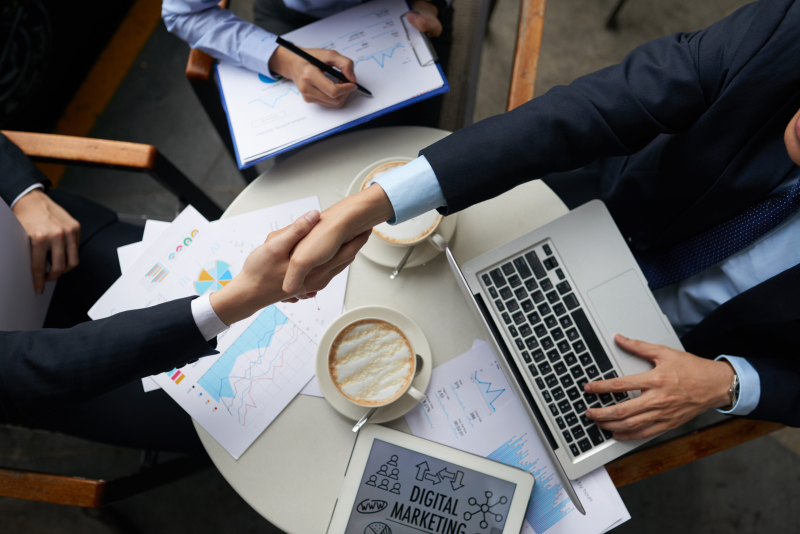 The decision to outsource the CRM data entry for your business should be simple, affordable, and stress-free. Nonetheless, picking the appropriate outsourcing partner is crucial. In order to assess the feasibility of outsourcing data entry, let's first review the key competencies you should search for in a qualified data entry partner.
IT expertise: Although it's a necessary ability for practically any profession, employees of computer data entry services also need to be able to demonstrate a thorough understanding of a wide range of specialized software. Any data input service must be proficient in all of the several programs that can be utilized for various data chores in order to guarantee that the best tool is being used for the best job and that it is completed as quickly as possible.
Diligent team: Accuracy is perhaps the most crucial trait to look for, along with quickness. A conscientious, detail-oriented team will guarantee that the data you receive is always usable. Having an intense drive to produce flawless work is highly beneficial, as the labor itself can be somewhat repetitive and dull at times. True experts possess an authentic passion for precision, while others may become quickly sidetracked or disinterested.
Dependability: Although data input is not a process that immediately affects the bottom line, it is necessary to enable other operations that do. Therefore, you need to know that you can rely on the team offering your data entry providers to meet or surpass the deadlines you set in order to make sure you don't lose out on the vital data you need for your next big project. It is critical to have a highly qualified and competent workforce supported by modern technology. It facilitates the simultaneous management of several projects without sacrificing quality.
Adaptability: Sometimes projects can just pop up out of nowhere and need to be completed right away. You must be certain that the data entry business you are working with has the resources required to meet short turnaround times. Furthermore, it is critical that they provide a broad range of talents because, even though most of your work may fit into a single software package or industry, sometimes a project calls for a completely different strategy. You can maximize the advantages of outsourcing data entry by making sure the team you select has a wide skill set and will enable work to be picked up fast.
Other services: Beyond simply entering data online, there are several other services that a qualified team of experts may be able to provide that you may find helpful. For example, using experts to collect data to supplement your own, or using the outsourced team for data verification in customer service data entry support. You may cut down on the amount of time you may need to outsource in the future if you locate a provider who can provide you with a wide range of services right away.
Security: Your data is extremely sensitive. You need to have faith that the experts you entrust it with will protect your rights to privacy and other matters. The last thing you want is to employ a service that seems incredibly cheap at first, only to find out later that their disregard for data security is partially to blame for the low price. Look for businesses with an outstanding track record and clear rules and procedures for safeguarding the data of their clients. Confidence-inspiring testimonials from satisfied customers are hard to come by when a company lacks them.
The success and expansion of a business depend heavily on effective data management, cost savings, increased productivity, regulatory compliance, and better decision-making all of which are greatly aided by selecting the correct data entry services.