Businesses are looking for new methods to produce and market their products. They collect and analyze various types of data to understand what works for them to achieve their objectives. Customers always have new demands, and businesses change their practices and methodologies of collecting data to keep up with the rising competition in the market. Surveys are one of the best ways to collect information and businesses can make use of data entry services to manage the data and gain valuable insights that are vital for the growth of the company. The information collected from customers or subscribers can be used to create a winning product or to know the taste and preference of customers and get feedback about the brand.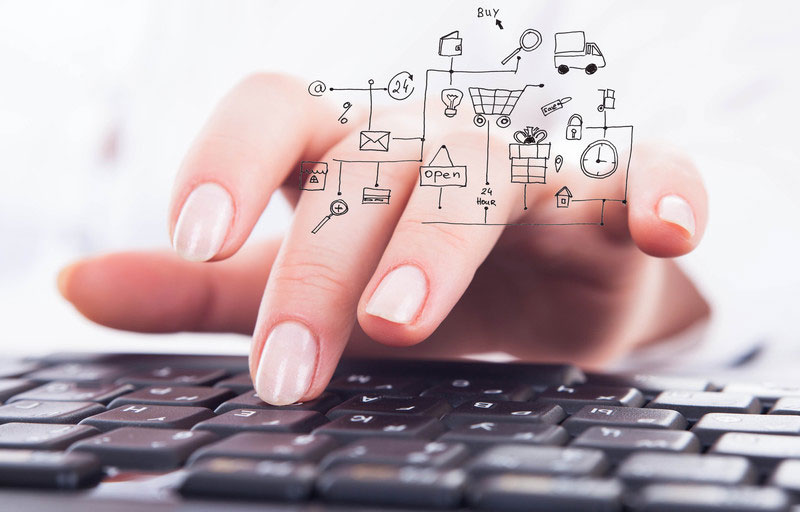 Surveys are significant because they help figure out the target markets quickly and put together a good marketing strategy. Surveys can be used at any stage of the marketing campaign such as in between a campaign to see how the public feels about it, or post launch to gather feedback. They help to collect a lot of information but should be comprehensive, fun and appealing to the customers. Here are some of the latest approaches to use for effective survey data processing.
Use digital media: Today everyone owns a smartphone or smart device for browsing the internet and for carrying out various transactions. Therefore, using digital media to interact with customers is the easiest and most convenient way of collecting information for your survey. Digital surveys can be done using a mobile or any other smart device and it takes up only minimal time. Digital surveys are in a way useful as these can be stored in a database and all information can be extracted and consolidated for analysis whenever required.
Use of minimal inputs: Digital survey forms enable you to keep minimal user inputs. A professional data entry company can design the survey in such a way that it addresses the business' data requirements as well as does not keep the customers long into the survey. Most people don't like wasting time filling out long survey forms. So, the best approach is to provide minimal inputs and more of selections that will help the user understand what information you are trying to extract and provide the same more quickly.
Convey the message properly: Use simple language to convey the message properly. Be it online survey or offline survey, simple language is much more understandable to laymen. A survey is successful only when it provides outstanding information. When reliable data can be extracted from the survey, then it is considered professional and authentic.
Make use of social media channels: Social media channels provide great source of information about each individual and businesses should aim to conduct surveys on these channels. With social media channels, online surveys can be conducted more effectively. Running a survey campaign on Facebook helps to interact with a large number of people and can get you more authentic data.
Be ready with the default answers: For a digital survey, it is best that the survey form has the default answers available. When these answers are provided, users can complete the survey faster. Also, it makes the survey more appealing and less intimidating.
Businesses regularly conduct market surveys and customer surveys to know the current trends in the market and customer requirements. For any survey to be efficient, proper survey design and execution is important. Survey design and survey data entry needs can be outsourced to reliable data entry service or data processing services. They first design the survey on the basis of all information provided and then collect data, both online and offline. Later, it is passed on for data entry and storage. The collected data is cleansed and stored in secured database server. When businesses outsource survey data processing, they can leverage the right technologies and resources for designing surveys and collecting survey data.