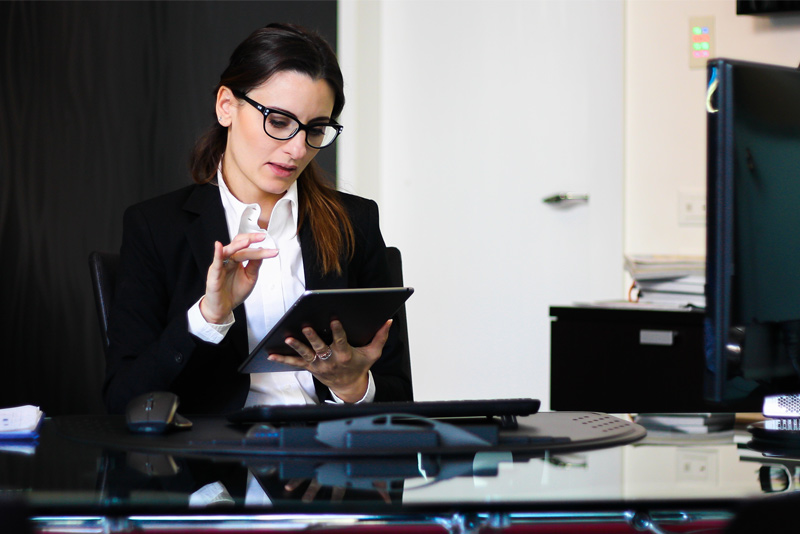 Unlike printing books, digital publishing tools have only a short list of processes in creating eBooks in any file formats. eBook conversion service can transform your eBooks into recognizable file formats for any device, making them easily accessible to readers. Digital publishing process usually begins with eBook conversion. At times, it happens that you may not be able to view certain eBooks on certain devices and the reason is that the eBook format is not compatible with the device used. There are several eBook formats such as PDF, PDB, RTF, HTML, MOBI, FB2, EPUB, TXT, Plain text, Doc, Plucker, LIT, and more. Some devices may not accept certain formats. For instance, Kindle does not accept EPUB format and to read that eBook in Kindle device, you need to convert it from EPUB to any other formats such as MOBI, AZW, or AZW3. While Barnes and Noble's Nook supports ePUB and PDF, Kobo device supports ePUB, PDF, TXT, HTML, RTF, MOBI, CBR and CBZ.
As digital books come in various file formats, many eBook conversion tools are now available that make the conversion process easier for digital publishers and also improves the reader experience.
Take a look at these 5 eBook conversion tools
Kitaboo:

This is an award-winning eBook publishing platform that creates interactive, multimedia-rich & mobile-friendly digital content. The cloud-based technology securely publishes and distributes eBooks on all mobile platforms and devices with powerful analytics and user insights. It also allows publishers to distribute eBooks to their users from the cloud. This paid software features automated ePub conversion and can convert PDF documents into ePUB3 and Mobi/KF8 eBooks. Once converted, the eBooks can be made available on Android, iOS and Windows operating systems and viewed on all major book platforms such as Amazon Kindle, Apple iBook, Google Playbook, Kobo, Adobe Digital Edition and more. You can distribute your books directly to distributors, re-sellers, universities or students.

Online Convert:

Thus free online eBook converter supports a variety of input formats like PDF, ePub, HTML, LIT, LRF, Mobi and more. Users can choose the target format they need for their eBook reader and start converting. You can also benefit from audio, video and image converter, document converter and more with this online eBook converter. With free eBook conversion, up to 20 files can be converted per conversion and by signing up for an account, you can convert 200 files per conversion. This is a user-friendly tool. For instance, to convert eBooks to the Kindle AZW 3 format, you need to just select the file or submit a URL and click on "Convert file". After a short while you will be able to download your eBook optimized for your Kindle.

Zamzar:

This easy-to-use software provides high quality file conversion for as many file formats as possible. With this tool's free service, you can convert up to 2 files, and also compress up to 2 files, in any 24-hour period (for files up to 50MB in size). At the same time, with a paid account, you can have unlimited daily conversions and compressions and upload up to 25, 50, or 100 files. It supports diverse eBook file formats such as azw3 – Amazon KF8 eBook File, ePub – Open eBook File, fb2 – FictionBook 2.0 File, oeb – Open eBook File, lit – Microsoft eBook File, lrf – Sony Portable Reader File, Mobi – Mobipocket eBook, mp3 – Compressed audio file, pdf – Portable Document Format, pdb – Palm Media eBook File, pml – eBook File, prc – Mobipocket eBook File, rb – RocketEdition eBook File, tcr – Psion eBook File, txt – Text Document and more.

PDF Mate:

This professional PDF to Word converter and eBook converter helps users manage documents and eBooks more conveniently. PDF Mate operates on Windows and Mac systems and can convert eBooks from Kindle, Adobe, Kobo, and Nook. It converts eBooks to EPUB, Mobi, PDF, TXT, AZW3, and KFX formats and supports 24 input formats, such as PRC, HTMLZ, DOCX and more. It allows batch conversion for entire eBook collection, and automatically scans and detects the connected device. The converted eBooks are compatible with more than 200 devices include all e-Readers, tablets, and mobile phones that support eBooks.

Hamster Soft:

This is an ideal tool to convert and move books between reading devices. This software supports devices such as: Sony, iRiver, Amazon, Kobo, and many others and formats such as TXT, PDF, FB2, LIT, HTMLZ, PDB, and LRF. To start the conversion process, the user should download this software. The tool is easy to use with simple functions. You just need to upload the files and select the device you want your eBook to be accessed on, and then hit convert.
eBooks of any type, let that be magazines, travel books, educational books or any other can be converted into formats such as ePub, ePub3, KF8, and Mobi. For bulk conversion of eBooks, consider partnering with reliable data conversion companies.