Discover New Actionable Insights with Social Media Data Mining Services
Want to tap into the hidden potential of social media? Social media platforms provide a treasure trove of information about customer preferences, behaviors, and opinions. Not monitoring social media data can limit businesses' ability to understand their customers, manage their reputation, stay competitive, handle crises effectively, and engage with their audience. Our data mining services can help you make sense of this vast world of social media data and:
Enhance customer experiences
Improve marketing strategies
Outsourcing social media data mining to professionals ensures accurate and insightful data analysis for informed decision-making, enhanced customer insights, and improved business outcomes. Our team of experts is knowledgeable about advanced data mining techniques, tools, and methodologies specific to social media platforms. By leveraging these tools, we can provide accurate and comprehensive social data analysis.
Drive your business forward with valuable social media data insights!
Fill out the form call 1-800-670-2809 to get started!
Benefits of Social Media Data Mining
Data mining social media platforms offer numerous benefits for businesses:
Customer insights
Mining social data helps understand customer needs and expectations, enabling businesses to tailor their products, services, and marketing strategies to meet those demands effectively.

Market research
Businesses can get real-time access to market trends, customer sentiment, competitor activities, and industry news. This can support informed business decision-making.
Targeted marketing
Social data mining empowers businesses to implement targeted marketing strategies. This can improve customer engagement, resulting in higher conversion rates and improved ROI.
Reputation management
Social data can provide valuable insights about customer sentiments, effectively identify potential issues, and enable timely responses to maintain a positive brand image.
Influencer marketing
Mining and analyzing social data canidentify suitable influencers for partnerships or collaborations, and leverage their reach to generate positive brand associations.
Crisis management
Monitoring real-time social media conversations can detect emerging issues, and take swift and informed action to mitigate the impact on your brand.
Competitive advantage
Mining social data can identify market gaps, capitalize on competitor weaknesses, differentiate your business, and gain a competitive edge.
Flexible and Affordable Pricing Plans
Our services cater to the needs of businesses of all sizes, providing flexible and competitive pricing plans that can be tailored to your specific requirements, guaranteeing cost-effective solutions within your budget. We prioritize quality and consistently deliver excellence, irrespective of the pricing plan you choose.
Partner with MOS — Turn Social Media Data into Actionable Intelligence
With more than 20 years of industry experience, MOS has established itself as a premier provider of outsourcing services, setting a benchmark for excellence and unmatched customer satisfaction worldwide. Our team comprises highly skilled professionals who work with cutting-edge technologies to deliver top-notch services across a wide range of industries. Our customized outsourcing services can help unlock your business potential with seamless efficiency.
Our Social Media Data Mining Services
Our team utilizes various data mining techniques, tools, and methodologies to analyze large volumes of social media data and derive meaningful patterns, trends, and insights.
Sentiment analysis
This involves analyzing social media data to determine the sentiment and opinions expressed by users regarding a brand, product, or topic. This helps businesses understand customer sentiment and perception, and make informed decisions.
Trend analysis
This involves monitoring social media conversations to identify emerging trends, topics, or hashtags relevant to a particular industry or market. By staying updated on the latest trends and adapting strategies, businesses can adjust their strategies accordingly.
Competitive analysis
Evaluatingcompetitor activity on social media platforms can provide businesses with insights into competitor strategies, campaigns, and customer engagement techniques, and better their own approach.
Influencer identification
This involves identifying influential individuals who have a significant impact on their followers' opinions and purchasing decisions. This helps businesses create effective influencer marketing campaigns.
Customer segmentation
By segmenting their target audience based on social media data, businesses can analyze user demographics, interests, behaviors, and preferences, create highly targeted marketing campaigns, improve customer engagement, and achieve greater success.
Social media listening
By monitoring and analyzing social media conversations, mentions, and discussions, businesses gain valuable insights into customer preferences, collect feedback, and uncover opportunities for enhancing their products or services.
Brand reputation management
Social media data mining for managing brand reputation involves customer feedback to identify any negative sentiment or potential reputation risks. This enables businesses to address issues promptly and maintain a positive brand image.
Campaign tracking and analytics
By analyzing engagement metrics, reach, conversions, and other relevant information, data mining allows businesses to track social media campaign performance, make data-driven optimizations, and accurately measure return on investment for better decision-making.
Extensive expertise
MOS has extensive expertise in social media data mining and can ensure accurate and valuable insights for your business.
Customized solutions
We recognize that every business has unique needs. Our experts work closely with you and deliver services that align with your objectives.
Timely delivery
We understand the critical importance of timely insights in the fast-paced business environment. Our dedicated team is committed to delivering exceptional results to meet your deadlines.
Skilled professionals
MOS has extensive expertise in social media data mining and can ensure accurate and valuable insights for your business.
Quality assurance
We have a stringent quality assurance processes. Our quality control team thoroughly reviews outcomes to uphold the highest standards of quality.
Cost-effective solutions
Our cost-effective services deliver exceptional value for your investment by maximizing the return on your data mining initiatives and minimizing operational costs.
Advanced technologies
We leverage cutting-edge technologies and a wide array of advanced tools to efficiently to extract meaningful insights from social media data.
Industry compliance
MOS follows industry-leading best practices and prioritizes data privacy and security, ensuring strict adherence to regulations and compliance standards.
Global reach
With a global presence, MOS caters to clients from various industries and geographic locations. We have the capability to handle data mining projects of any scale.
Leverage the power of social media data. Boost your business with data mining.
Our Social Media Data Mining Process
Using advanced data mining techniques, we delve deep into social media platforms to uncover patterns, trends, and consumer sentiments. We analyze user interactions, engagement levels, and content preferences to provide you with a comprehensive understanding of your target audience.
Is social media data mining important for my business?
This service provides businesses with valuable insights into customer preferences, behaviors, and opinions. It helps businesses make informed decisions, improve marketing strategies, identify market trends, monitor brand reputation, and gain a competitive edge in their industry.
What types of information can be obtained through this service?
Our service can provide a wide range of information, including demographic data, user interests, sentiment analysis, customer feedback, competitor activities, emerging trends, influencer identification, and customer segmentation. It enables businesses to understand their target audience better and tailor their marketing efforts accordingly.
How does data mining help in understanding customer sentiment?
Businesses can use mined data to analyze customer sentiment by monitoring and analyzing social media conversations, mentions, and comments. By identifying positive, negative, or neutral sentiment, businesses can gauge customer satisfaction, identify potential issues, and take proactive measures to address them.
Can this data help in identifying market trends?
Yes, this data is an effective tool for identifying market trends. By monitoring conversations, hashtags, and discussions on social media platforms, businesses can detect emerging trends, understand customer preferences, and adjust their strategies accordingly to stay ahead in the market.
How can your service support competitor analysis?
This service provides valuable insights into competitor activities, marketing campaigns, customer engagement strategies, and brand perception. By analyzing this data, businesses can identify their competitors' strengths and weaknesses, uncover market opportunities, and fine-tune their own strategies to gain a competitive advantage.
Is your service compliant with data privacy regulations?
Yes, our service comply with data privacy regulations and industry standards. Our Ethical data mining practices involve obtaining data with user consent, anonymizing personal information, and adhering to relevant privacy laws to protect user privacy and ensure data security.
What are the benefits of outsourcing data mining services?
Outsourcing the task to us offers several benefits. You can leverage expertise and advanced tools, save time and resources, gain access to comprehensive data analysis, ensure accuracy and quality, and focus on core business functions while leaving the data mining process to specialized teams.
Have any further questions about our
social media data mining
services? Contact us at
800-670-2809
!
Jackie
Scheduling Coordinator, The Boston Center, 170 Commonwealth Avenue, Boston, MA 02116
Hi Jan,
The customer service and promptness with your company is outstanding. I always get a reply almost immediately and everyone I communicate with is very friendly and accommodating.
Thanks,
Dolan Dougherty
Efficient, flexible, cost-effective solution!
Sincerely,
A. Jill C. Mccrory, Esq.
LL.M. Taxation, McCrory Law Firm, 309 Tamiami Tr., Punta Gorda, FL 33950
Jan and Meghann are the BEST!!! They are responsive, professional and fast! Thank you so much for making my job easier!!!
Warm Regards,
Other Data Mining/Extraction Services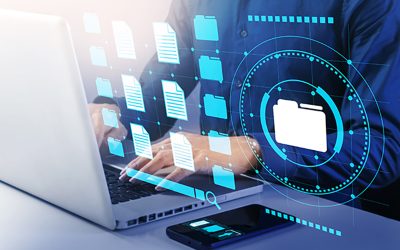 High-quality, accurate, and relevant data is essential for businesses to make informed decisions. In today's data-driven...