Leverage the Untapped Potential of LinkedIn with Data Mining Solutions
Looking for game-changing insights to maximize lead generation? With LinkedIn data mining services, businesses can identify emerging trends, find potential partners and customers, connect with influential professionals, expand their business network, and stay updated on market developments. It helps with comprehensive market research, competitor analysis and understanding customer preferences.
LinkedIn data mining services will make your decision-making processes easier and more efficient, and unlock the full potential of LinkedIn data in order to gain a competitive advantage in your industry. We specialize in extracting valuable insights from LinkedIn's extensive database, providing you with a competitive edge in today's dynamic business landscape. Our experts use advanced data mining techniques to access the information you need.
Use the power of LinkedIn's extensive network to drive your business forward!
Fill out the form or contact us at 1-800-670-2809 to speak to an expert today.
Benefits of LinkedIn Data Mining
Mining LinkedIn data helps to identify and target specific professionals and companies that align with your target audience. This enables more accurate and effective lead generation, resulting in higher-quality prospects and improved conversion rates.
Market research and competitive analysis
You gain valuable insights into industry trends, and competitor activities. By mining and analyzing the extracted data, you can gain a competitive edge by understanding market demands, identifying gaps, and staying updated on industry developments.
Talent acquisition and recruitment
Data mining on LinkedIn gives you access to a vast pool of potential candidates so that you can review their qualifications and connections. This helps streamline the recruitment process and find the right talent to drive organizational success.
Networking
and partnerships
You can expand your professional network by connecting with industry influencers, thought leaders, and potential collaborators. By leveraging this data, you can establish valuable partnerships, access new markets, and foster strategic alliances.
Personalized marketing
and sales strategies
LinkedIn data provides insights into professionals' backgrounds, interests, and preferences. You can tailor your marketing messages and sales approaches, delivering personalized content and building stronger relationships with target audience.
Brand monitoring and reputation management
Mined data enables you to monitor your brand presence, track mentions, and engage with your audience effectively. This helps manage your online reputation, address customer concerns promptly, and maintain a positive brand image.
Tailored Solutions to Fit Every Budget
We understand that every business has unique requirements and budget constraints. Our flexible pricing plans can be customized to fit your specific data mining needs, ensuring cost-effective solutions without compromising on quality. Whether you're a small startup or a large enterprise, we prioritize excellence and consistently deliver exceptional results, regardless of the pricing plan you choose. With us, you can achieve your business goals within your budget.
Our LinkedIn Data Mining Services
LinkedIn contact list data mining
Our experts mine thousands of LinkedIn profiles to collect and validate relevant contact information. Through meticulous data mining, we generate an accurate and constructive contact list by removing redundant or invalid data.
LinkedIn contact list indexing
We go beyond data collection and scraping by categorizing and normalizing the collected data for easy accessibility. With our indexing service, you can cross-reference data sets based on unique parameters such as keywords, qualifications, skills, and company.
LinkedIn profile data archiving
We provide archiving capabilities to manage excessive or unused data. This ensures that data can be accessed, located, and retrieved quickly and effortlessly when needed. Our techniques facilitate easy retrieval of archived information.
LinkedIn contact database creation
Our data experts scrutinize diverse contact profiles on LinkedIn and compile the relevant contacts into a database or web portal of your choice. We prepare and format the data so that it is ready for quick access and can be utilized as per your specific business requirements.
Expertise in data mining
Our team of specialists have a deep understanding of the LinkedIn platform, its features, and its data structure. Westay compliant with LinkedIn's terms of service and guidelines for data extraction.
Advanced tools and technologies
We use advanced data mining tools and technologies to streamline the data extraction and analysis process. We can handle large volumes of LinkedIn data and deliver precise outcomes.
Customized solutions
Our team offers customized Our team offers customized data mining solutions solutions tailored to meet specific business needs and objectives. This flexibility allows us to provide targeted services that align with your client goals.
Timely delivery
We are committed to delivering projects on time. We have efficient processes and dedicated teams to ensure timely completion of LinkedIn data mining projects.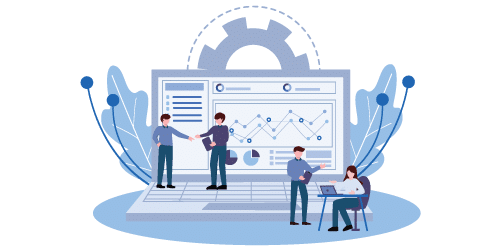 Data quality and accuracy
We employ stringent quality control measures to ensure that the extracted data is reliable, clean, and validated. Our attention to detail ensures that you receive accurate insights.
Confidentiality and security
We have robust data protection measures in place to safeguard sensitive information and ensure compliance with privacy regulations. Your data is handled securely throughout the data mining process.
Cost-effectiveness
With us, you can avoid the need for additional in-house resources, infrastructure, and training. We offer competitive pricing models that cater to various budget requirements.
LinkedIn Data Mining Process
Our LinkedIn data mining process is designed to meticulously analyze vast amounts of LinkedIn data, providing you with a deep understanding of your target audience, industry trends, and potential business connections. We follow a comprehensive approach to ensure no valuable information goes unnoticed.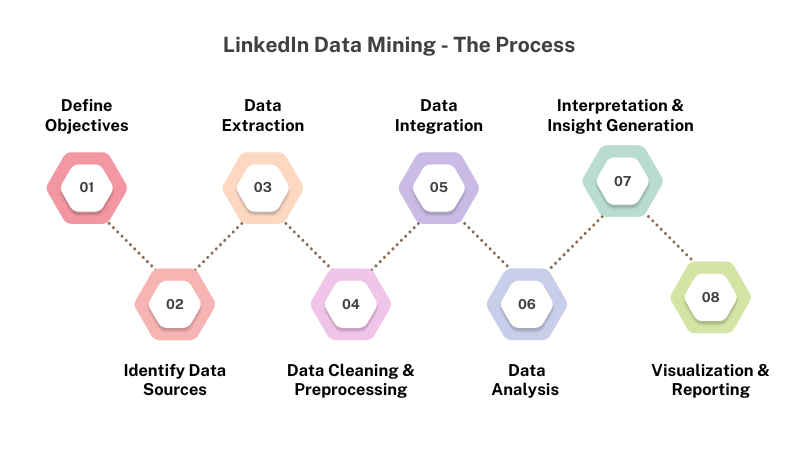 Ready to Drive Success with LinkedIn Data?
Request a Quote for Data Mining Services
LinkedIn Data Mining FAQs
How can LinkedIn data mining benefit my business?
The data mined from LinkedIn provides valuable insights into your target audience, competitors, industry trends, and market dynamics. It helps you identify potential customers, partners, and influencers, refine your marketing strategies, make data-driven decisions, and stay ahead of the competition.
Is this data mining legal and ethical?
Yes, mining LinkedIn data is legal and ethical as long as it is done in compliance with LinkedIn's terms of service and privacy policies. It is essential to respect user privacy, handle data ethically, and comply with applicable data protection regulations.
How is data extracted from LinkedIn?
Data extraction from LinkedIn can be performed manually or using automated tools and techniques. LinkedIn's API (Application Programming Interface) provides a structured way to access and extract data from LinkedIn profiles, connections, groups, and other relevant sources.
How accurate is the data obtained through LinkedIn data mining?
The accuracy of the data obtained through this data mining depends on various factors such as the quality of the profiles, data cleaning processes, and the expertise of the service provider. We employ rigorous quality control measures to ensure data accuracy and reliability.
How is data privacy maintained?
With a strong commitment to data privacy, we handle data securely, adhere to privacy regulations, and use anonymization techniques when necessary.
Can data mining be customized to my business needs?
Yes, data mining services can be customized to meet your specific business needs and objectives. We provide tailored solutions based on your target audience, industry, and the desired outcomes. Our team can assist with lead generation, competitor analysis, talent acquisition, or any other specific requirements you may have.
Have any further questions about our
LinkedIn data mining
services?
Contact us at 800-670-2809!
Jackie
Scheduling Coordinator, The Boston Center, 170 Commonwealth Avenue, Boston, MA 02116
Hi Jan,
The customer service and promptness with your company is outstanding. I always get a reply almost immediately and everyone I communicate with is very friendly and accommodating.
Thanks,
Dolan Dougherty
Efficient, flexible, cost-effective solution!
Sincerely,
A. Jill C. Mccrory, Esq.
LL.M. Taxation, McCrory Law Firm, 309 Tamiami Tr., Punta Gorda, FL 33950
Jan and Meghann are the BEST!!! They are responsive, professional and fast! Thank you so much for making my job easier!!!
Warm Regards,
Other Data Mining/Extraction Services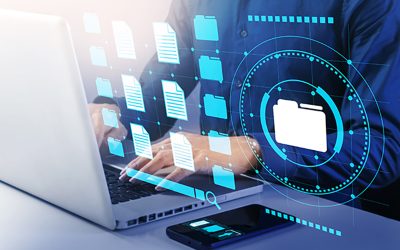 High-quality, accurate, and relevant data is essential for businesses to make informed decisions. In today's data-driven...