Book Conversion Services
MOS provides book conversion services that meet the highest standards.
Converting books and other printed materials into electronic format has become the norm for the many advantages it offers. Managed Outsource Solutions (MOS) provides book conversion services that meet the highest standards. Our professional data conversion company has extensive experience in converting content to all proprietary eBook formats.
We can convert any type of input including magazines, journals, research papers, articles, invoices, brochures and other marketing material into easily accessible digital format. Our clients include authors, publishers, libraries, book publishing firms, businesses, and non-profit organizations.
We can handle large-volume book conversion projects in quick turnaround time.
Call 1-800-670-2809 to discuss your requirements and get a Free Trial.. Volume pricing is available!
Book Conversion -publish Well-designed, Well-formatted, Readable Ebooks
Our conversion specialists can meet the requirements of all major eBook retailers. The advantages of our book conversion services include:
We accept source material in various formats – Word, PDF, InDesign, HTML5, CSS3, Quark Express, scanned files, microfiche, or any other digital format
Creation of books compatible with popular eReaders such as Amazon Kindle (all versions and tablets), Apple Ipad/iphone, Kobo reader, Sony reader, Barnes & Noble, Bookeen Cybook, and Pocketbook
Reflowable text and page layout that can adjust itself to a device's screen-size
Use of optical mark reading, scanning, intelligent character recognition and optical character recognition techniques for effective data capture
Precise reproduction of content – text, graphs, tables, drawings, photographs and more
Retaining of indentation, alignment, paragraphs, references, foot notes, and special characters to match with the source file
Audio to video synchronization with the text
Stringent proofreading and quality checks to ensure your eBook is perfectly viewable on every eReader
Customized flowable/fluid and fixed layout eBook conversion
Cost-effective conversion priced 30-40% below current market rates
Our e-pub conversion capabilities and resources enable us to transform your material into high quality eBooks viewable on various devices and platforms. We also provide services to create an e-library or e-publishing store.
Our data conversion company ensures that your material is safe with secure data delivery modes such as encrypted email and password-protected FTP upload.
To learn more about our affordably priced book conversion services, call our toll free number 1-800-670-2809. We provide customers round-the-clock support.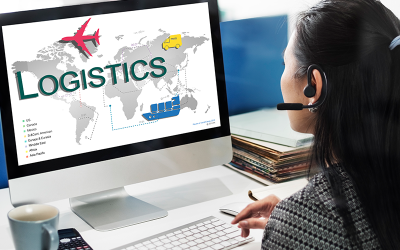 As an increasing number of companies grapple with the rising influx of transportation documentation, they are increasingly...