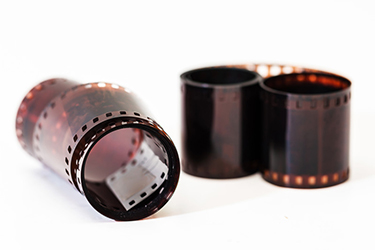 A microfilm is a very compact analogue storage media that can store all the pages of an average book. The data stored in the microfilm is in minute form and requires special readers to read them. Microfilms are a great option for storing historical documents such as genealogy records, newspaper clippings, old company files, magazine articles etc. However, microfilms may deteriorate and the history stored in them may be lost. This has led to the increased need for microfilm bulk scanning and as a result the role of a microfilm scanning service has also become highly significant.
Microfilm digitization projects are under way in various sectors – libraries, government agencies, historical societies, educational institutions, newspapers, and diverse businesses. Preservation and ease of access are the prime objectives behind digitization and most entities that go ahead with digitization initiatives take into account conveniences such as instant searchability and the possibility of making the information available online. Here are some interesting digitization projects that serve as examples of microfilm digitization in different areas.
The Maine State Library is moving ahead with digitizing its microfilm collection, as well as its collection of historic state newspapers with an infusion of hundreds of thousands of grand dollars from the National Endowment for the Humanities. Master microfilm reels will be digitized through a contractor such as a document conversion company whereas books and other media will continue to be digitized in-house by library staff and volunteers. Their focus is on digitizing master microfilm reels of historic Maine newspapers, especially those created before 1923 which are older and may be at a higher risk.
Another important digitization move is ongoing at the Iowa Secretary of State's office where they are making electronic copies of business records that date back to the 1850s in an effort to halt the deterioration. This project would preserve information about business ownership in Iowa between the 1850s and 1990s. There are more than 2 million images currently stored on microfilm, microfiche and physical cards in filing cabinets, some of which have already degraded through normal use and exposure to sunlight. These records are valuable for businesses that are looking for information in the light of mergers and acquisitions, as well as for those conducting other research. Projects similar to this are proceeding in other areas of state government in Iowa.
Another example is the Delaware Newspaper Project that provides free online access to the historic newspapers that document the growth and change of the social, political, religious an economic factors that have shaped the history of Delaware, the first state. The project will facilitate research. The University of Delaware librarians have already added the first batch of Delaware newspapers amounting to around 10,000 pages to Chronicling America, a searchable national website. The team is duplicating, scanning and digitizing more than 120 microfilm reels from 66 publishing titles that served Delaware between 1836 and 1922. By next August, the team expects to make available to researchers about 60,000 pages from 66 historic Delaware newspapers published between 1836 and 1922. 43 states are at present digitizing content from stored microfilm and sending to the website.
Coming to businesses, what are the advantages of digitizing microfilm?
Better relation with the clients: Storing old business data of clients is very useful for present customers for investigating any past event or information and this will improve customer satisfaction. Client data stored in microfilm can be converted into digital format so that clients can use the information to learn more about the business and know more about the business's past history too.
Prevent loss of data: Microfilm is a very sensitive storage device that degrades gradually with time and so the data such as articles, newspaper clips etc stored in it may get lost. Therefore digitization of microfilm is important to preserve the old documents and save them for future reference. Digitization also prevents loss of data due to any natural disaster.
Quick access: Another major benefit of digitizing microfilm is that it ensures quick access to any old documents. Once all the old documents are digitized, past information can be accessed at the click of a button. This improves the efficiency of the workers and productivity.
For high quality microfilm scanning, you need specialist scanners and reliable digitizing microfilm can ensure superior quality scanning with the latest advanced technology.