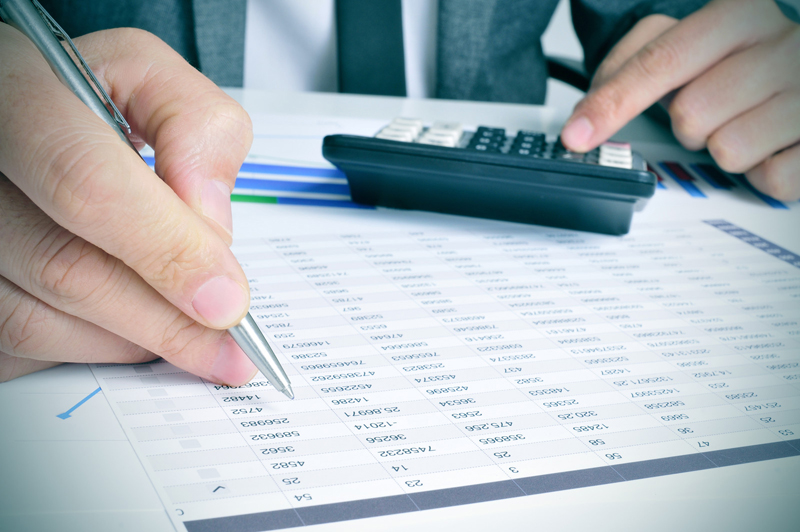 As the business world gets more competitive with every passing year, it is vital for businesses to incorporate technology into their organizations and go digital. Many areas of business and development have been impacted by digital transformation, including HR, asset management, finance etc and it is high time for accounts payable to join the digital revolution. Digitization of Accounts Payable (AP) and Accounts Receivable (AR) makes the transaction process more efficient and helps to succeed in the emerging digital trade. Every year hundreds of billions of dollars are spent collectively by companies that are still using outmoded fax machines and paper invoices. According to research by PYMNTS' April 2020 Optimizing AP and AR Playbook, a collaboration with OnPay Solutions shows that digital AP and AR automation can save firms billions of dollars. So, to save costs as well as improve efficiency, it is best to kick start AP and AR digitization with the support of a good document scanning company.
Accounts Payable and Accounts Receivable
Accounts payable is considered a liability to a company. It is the amount of money a company owes because on credit it purchased good and services from a vendor. Accounts Receivable is considered an asset to a company. It is the amount of money a company can collect because it sold goods or services on credit to a customer.
By digitizing AP and AR, companies can save costs as well as reduce their fraud-risk. Digital technologies like virtual cards and e-Invoicing helps businesses avoid payment delays and inefficiencies. Large-scale adoption of e-invoicing could save U.S. businesses more than $100 billion. Studies have shown that digitizing and upgrading legacy accounting system prevents exposure to cybercrimes and incidents that can damage a business' relationship with their clients.
When the accounts payable process is automated, the invoice is submitted to an invoicing platform and a buyer captures the platform data. The invoice is processed and approved within the platform and the payment is sent to the supplier. Buyers and suppliers benefit from this process because automation reduces costs by 81% and improves efficiency by 73%, according to Kofax, the leading automation software provider. Artificial intelligence (AI)-assisted systems can review and process reports and invoices on the back end. These can identify and flag any suspicious patters that could indicate fraud, policy violations, or misuse of funds. If such tools are implemented, organizations can relieve their staff from conducting routine reviews and other jobs and enable them to focus on those areas that require human judgment, as for example fraud analysis.
Let us look at the advantages of AP/AR automation.
Speed up business pace by capturing data and routing the validated data directly to your business systems. No manual data entry or keying is required – the documents are tagged and the verified data is extracted directly into the ERP system. Benefits also include – reduce the time your in-house staff would otherwise spend on menial tasks; streamline processes; increase data accuracy and improve efficiency.
AP automation enables businesses to capture early payment discount incentives. The invoices are all processed quickly and the data is stored directly in the ERP system, where it is easily accessible to your professionals at the same time. Since they have the information required to pay promptly, they can capture early payment discounts that may be available.
Automation also helps improve customer-supplier relationships. Since there is uninterrupted information flow between agents and departments, the inquiries made by customers and vendors can be answered faster and more precisely.
You can gain improved insights through automated processes. Since the data is accurate, you can more correctly foresee financial outcomes and make confident business decisions.
Systematic workflows can be used to improve your customers' payment experience. You can automatically notify payers when payments are processed, send completed transaction details, billing reminders and so on.
A comprehensive automated platform helps you avoid investing in multiple systems. You can control the entire AP/AR lifecycle from a single platform. You gain access to important revenue insights and can closely watch customer lifetime value, active recurring revenue and average revenue per customer.
Automation also enables you to reduce regulatory risks with the built-in security features of the system.
Sudden shut down of offices following COVID-19 and remote working mandates have forced accounts payable (AP) and accounts receivable (AR) departments to switch to digitization. In April, The Optimizing AP and AR Playbook, a collaboration between PYMNTS and OnPay Solutions found that approximately nine billion paper invoices are processed every year in U.S. AP departments, that are prone to leaked spend, errors, fraud and a lack of cash flow visibility for both buyers and suppliers. Neal Anderson, president and CEO of OnPay Solutions, said organizations are quickly realizing that this situation is longer acceptable and they are realizing the significance of digitizing AP and AR.
Automated Clearing House payment, an efficient method to settle invoices and virtual cards will become a critical and strategic B2B payment method for both buyers and suppliers. Virtual cards are also important in digitization of accounting that offer corporate treasurers finer spend controls and better risk mitigation than traditional corporate card products. This shows that for businesses this is the opportunity to open up new lines of revenue from virtual card payments, reducing the cost of paper invoice generation or strengthening buyer-supplier relationships through enhanced data connectivity. Digital technologies like virtualcards, e- Invoicing and digital workflow allows firm to leverage advanced computational system to better execute and track the routine invoicing process. Businesses trying to cut costs and enhance efficiency would find the solutions offered by an experienced document scanning company most useful.