The eBook has revolutionized the way digital learning is practiced globally. Today, eBooks are available on a wide range of topics from education to politics and self-help to social media. They can be easily accessed at any time convenient to the reader using a laptop, tablet, smartphone or eBook reader. Providers of document conversion services can help you convert any books into eBooks that can be more easily carried around and accessed when compared to physical books.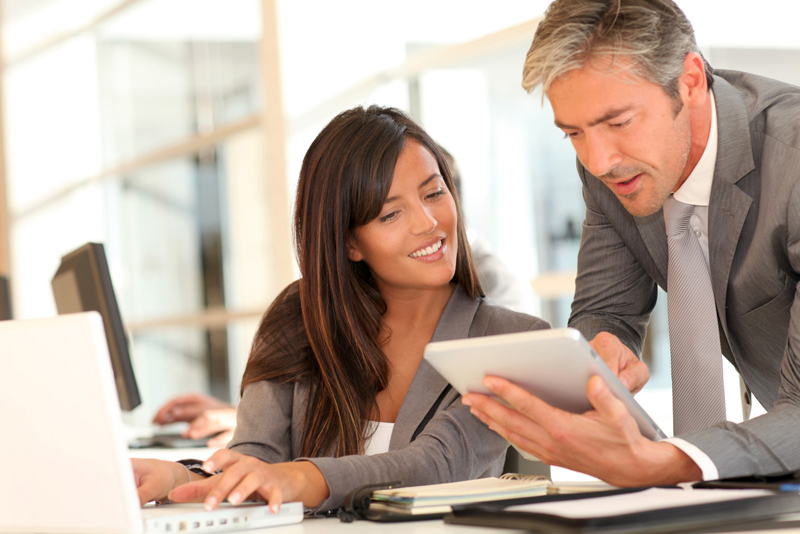 Given the increasing popularity and demand for eBooks, you need to be aware of the e-platforms on which you can read them. The following are some of the most reliable platforms you can use.
Favorite book reader: It is commonly known as FBreader and is one of the most widely used e-Readers. It is a flexible cross platform software that can run on Windows, macOS, iOS, Android, and Linux. It can be used on desktop as well as mobile devices and enable you to read your favorite books from anywhere at any time. It supports all known eBook formats, notably ePUB, RTF, Mobi, TXT, HTML, FB2 and more and also hosts a unique synchronization feature, which allows you to sync your eBook collections across multiple platforms/devices. It supports other features such as cloud storage, online management, bookmarking, custumizable interface, multilingual support etc.
Kindle: Amazon's Kindle is a versatile app that provides easy access to eBooks and also has various other interactive functions to facilitate usage. It supports almost all popular OS platforms including Windows, Mac, Android, and iOS as well as popular eBook formats including PDF, ePub, Mobi and AWZ3 among others. This app also offers access to Kindle products such as newspapers and magazines.
Freda: It is a versatile eBook reader, which is the absolute alternative to Amazon's Kindle. It provides cross-platform support for Windows and Android. It supports almost all notable eBook file formats like ePub, HTML, TXT, FB2, MOBI etc. The best feature of Freda is perhaps its seamless integration with Gutenberg. You can also integrate with other notable online book (eBook) hubs like Smashwords and Feedbooks. With this function, you are provided access to an unlimited number of eBooks from various publishers across the globe. Other features that this reader offers are page bookmarking, annotation, text-to-speech, automatic scrolling, text highlighting, Dropbox & OneDrive integration, device syncing, online support (manual and forum) and more.
Kitaboo: This is a popular eBook cross platform that provides support for Windows PC, MacBook, Android, and iOS smartphones and tablets. Kitaboo is an interactive and user-friendly platform that allows you to download eBooks, take notes, bookmark pages, and read them with ease. The most notable feature of this tool is that it offers online reading, video/audio/image input, eBook autoplay, text highlighting, automatic ePub conversion, secure B2B sharing, free updates, zero set up time, eBook stores, data analytics, video guide, online resources and more.
Bluefire reader: This is a cross platform reader that is compatible with iOS and Android mobile operating systems, as well as Windows desktop OS. It is designed to launch Adobe eBooks, with exclusive support for PDF and ePub file formats along with other features like txt highlighting, eBook sharing, book marking etc. It has customizable UXdesign and offers exclusive support for PDF and ePub file formats. It has other features like Page syncing, online analytics and reporting, email support, simple user interface, dictionary support and so on.
Lucidor: This runs mainly onGNU/Linux and Windows platforms. It supports eBooks in the ePub file format and catalogs in the OPDS format and allows you to read and manage your eBooks with ease. It also helps you browse the OPDS catalogs on the internet and download books online. With this tool you can convert the web feeds and web pages into ePUB eBooks; and you can customize this app as per your liking. It allows you to highlight and adjust your texts, search words within the content and open multiple eBooks at once with tabbed interface.
Bookari: This works well on Android and iOS devices. It is a cloud-based app that lets you sync your device to the app to retrieve your books and annotations from other devices. It also allows you to bookmark, highlight and change the font along with background colours. It is compatible with PDF, ePUB2 and ePUB3 formats and the Adobe DRM technology. The number of devices that can be synced depends on your subscription plan.
Cool reader: This is an open source eBookreader that runs on Windows, Linux, Mac OS X, and Android devices. It supports a range of eBook file formats such as ePUB, CHM, PDB, MOBI, HTML, FB2, TXT, RTF, DOC, TCR. It has a customizable palette which allows you to change the look and feel of the eBook as you like.It has an auto-scroll feature which will automatically turn the page for you. Other features include bookmark system, text adjustments, text to speech and night mode option.
Scribd: This application is supported on iOS and Android systems. It requires iOS 10 or newer version to play on your Apple devices. If you are using an Android app, then you need a device with Android 4.4 (KitKat).It lets you access a number of eBooks, audio books, magazines, sheet music and more on Scribd and supports a variety of file formats such as PDF, txt, ps, rtf, ePUB, key, odt, odp, docx, etc. You can annotate, highlight, bookmark, and save books in the app for offline reading.
Ebooks are really important as a source providing knowledge to a large audience. Ebooks can be easily downloaded from their respective websites within minutes and accessed instantaneously. This proves its importance as an instant informative resource which saves a lot of time for readers. There are many publishers that provide eBooks and you can also convert old print books into eBooks with the help of eBook conversion services for more flexibility and accessibility.