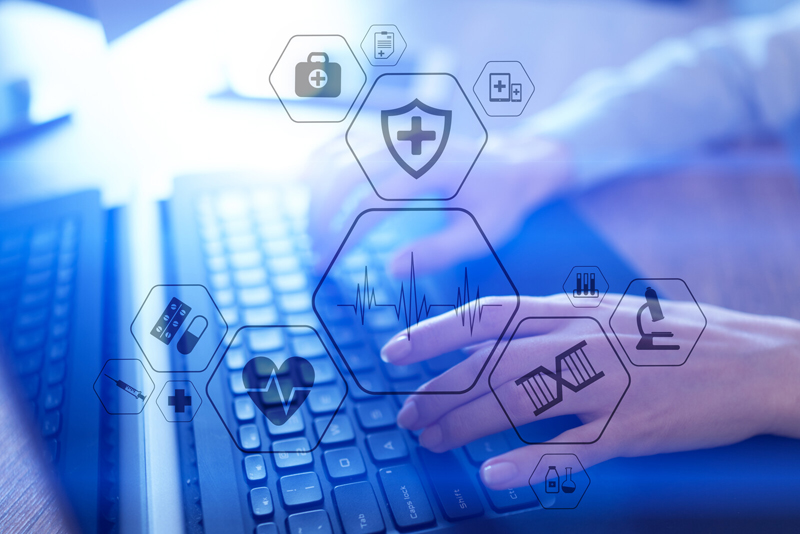 While document scanning solutions are important in organizing and filing medical records, electronic health record (EHR) solutions are getting more relevant to help with better clinical reporting, creating digital repositories of patient information, and tracking medical conditions and treatment progress more effectively. Usage of EHR software helps physicians save their valuable time by automating manual processes like charting and prescribing medications.
With telemedicine and virtual care becoming important tools in caring for patients during this COVID-19 crisis, advanced EHR tools are also crucial for medical records management in hospitals. In response to this COVID-19 pandemic, many hospitals and health systems across the U.S. including UChicago Medicine and UC San Diego Health have developed EHR features that range from streamlining screenings to facilitating quicker communication between specialists.
Key EHR Tools for Medical Records Management
Some of the best EHR Tools include
Kareo Clinical HER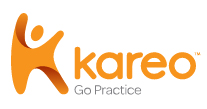 https://www.kareo.com/ehr#features
Built with the provider in mind, this cloud-based EHR comes with a clean user interface to write notes and prescriptions, code encounters, and manage patients. Its key features include a comprehensive dashboard, simple charting to create patient encounter notes, easy electronic prescribing facility, integrated patient portal, secure messaging option, flexible calendar to manage important patient communications and more.
AdvancedMD


https://www.advancedmd.com/emr-ehr-software/
AdvancedMD offers an advanced EHR solution with excellent medical billing and task management features, helping healthcare providers to be more productive and increase revenue. It features prioritized task donuts, patient cards, customizable templates, ePrescribing option, immunization reporting, patient messaging and physician dashboard to unify all roles of your practice to improve clinical care while creating a more personal experience with patients.
athenahealth


https://www.athenahealth.com/healthcare-technology/electronic-health-records-software
This cloud-based EHR from athenahealth intuitively organizes the patient visit, helps providers document faster and more accurately, and sets your organization up for future success. Ideal for small practices as well as large healthcare systems, this software helps with faster documentation and improves clinical efficiency. Fully integrated with athenaClinicals, the athenaOne mobile app helps to access medical information and take action from your mobile device.
DrChrono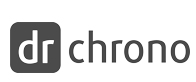 https://www.drchrono.com/mobile-ipad-ehr-app/
This all-in-one EHR app for iPad, iPhone or web seamlessly integrates patient scheduling, clinical workflow, and medical billing for healthcare providers of all sizes. By using this app, physicians can also submit full documentation to a billing team or to an insurance company right from an iPhone. Physicians can also manage patient from their wrist with DrChrono EHR for Apple Watch. It helps to easily access a snapshot of appointment schedule, view patient refill requests and lab results, respond to inter-office chats from your colleagues, and receive and respond to messages from your patients.
Top EHR vendors work to deal with COVID-19 pandemic
Many top EHR vendors like Allscripts, athenahealth, Cerner, Epic, Meditech and eClinicalWorks are also adding new capabilities and tools to help healthcare providers deal with the pandemic.
While Allscripts is pushing its virtual health solutions to enable providers to identify and treat patients without requiring them come to a physical facility, athenahealth has noted that it is continuously updating EHR software to align existing product structures while adhering to CDC recommendations. At the same time, Cerner is helping health systems to effectively screen and monitor patient populations for potential cases of viruses and eClinicalWorks is highlighting its efforts to integrate virtual care into practices' efforts to treat patients.
Mayo Clinic develops EHR tool
Becker Hospital Review recently reported that Mayo Clinic has developed an EHR tool that alerts staff members who may have been exposed to another employee or patient who has tested positive for COVID-19. With this tool, staff members who have come into contact with the coronavirus or tested positive for the virus can be identified. First, list of clinicians who have been exposed to COVID-19 patients at the Mayo hospitals were submitted. Next, researchers developed a risk assessment questionnaire for at-risk employees to document their interaction with the patient and if they experience COVID-19 symptoms. Assessment questions include whether that was less than six feet, whether if it was more than five minutes, what personal protective equipment they were wearing and more. With this tool, COVID-19 can be diagnosed within hours. According to researchers, this tool could also be optimized to track future viruses or diseases.
Along with EHR vendors, document conversion companies are also assisting healthcare providers to digitize large- volume medical records.