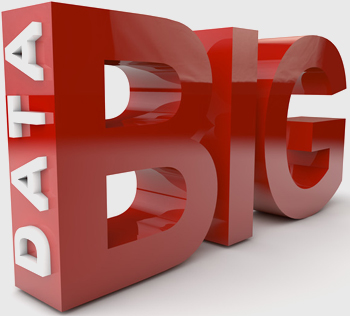 Organizations can gain new business insights and decide on the best customer strategies by analyzing huge volumes of data available in plenty now. In the year 2014, businesses have advanced and transformed a lot with big data analytics, which helped them convert their plans to working projects and actions. With 2015 having arrived, it is the right time to think about big data technologies and the trends for the year ahead. It is expected that businesses will know much more about big data, and what it can do and what it can't in the coming year.
Here are the top five trends in big data projected for 2015.
Big Data Analytics for Improved Security
Security threats to data rise when organizations open and extend their data networks to others, allowing suppliers, customers, and partners to access it in new ways to enhance collaboration. Big data analytics will be greatly used to mitigate the threats of malware and cyber attacks that are the prime reason for major data breaches such as those that occurred at Target and Home Depot in 2014. It can be used to identify suspicious behaviors and patterns that indicate an attack.
Less Buyer Confusion on Big Data Solutions
Next year will see less buyer confusion about what characterizes next-generation analytics. Users will gain a clearer picture regarding what is possible with a modern stack and what to look for when choosing a solution.
Big Data Analytics in the Cloud
An increasing number of technologies including Hadoop, are available for processing data in the cloud. The elasticity of the cloud is something that makes it ideal for the purpose, where large volumes of unstructured data are crunched to identify patterns and improve business strategies.
Companies Reorganize around Big Data Analytics
Big data is capable of helping organizations gain speedy and novel insight into their customers and therefore can help drive innovation. But the challenges are many. As per a recent report from Gartner, 85% of Fortune 500 organizations will be unable to exploit big data for competitive advantage. However, it is expected that companies of all sizes will increasingly adopt big data analytics and rethink the way their employees collaborate and use data to identify and quickly adapt to opportunities and challenges.
Reliance on Vendors Offering End-to-end Solutions
There is a strong possibility that startup businesses that have been on the wrong track and cannot meet the requirements of their customers may fail. Or they be acquired by larger vendors looking to combine end to end solutions. Enterprises will by and large choose to rely on vendors that offer comprehensive and uninterrupted solutions built to handle massive amounts of disparate data.
Big data is gaining lot of attention for its potential to reveal important insights regarding customers, market trends, marketing programs, equipment performance and other business elements. This trend may increase in 2015, as many businesses are relying on the concept for increased business returns.