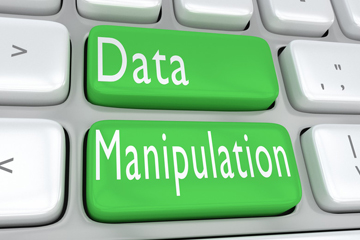 Every business generates data. These data can be numbers, images, words, figures, facts or ideas collected from a variety of sources including surveys, interviews and focus groups or other methods for reference or analysis. Partnering with a reliable data entry company will help in capturing, processing and digitizing the data to help you manage the information in a more efficient way. Data is very important for businesses as it helps business leaders to make better decisions, understand the performance of employees or the marketing, identify and improve business processes, have a clear understanding of consumers and the market, find new customers, increase customer retention, improve customer service, better manage marketing efforts, track social media interaction and predict sales trends. In addition, tracking and reviewing data from business processes helps the organization to pinpoint performance breakdowns, This helps organizations to better understand each and every business process and know which steps need to be optimized and which are performing well.
Data mining is the process used to extract usable data from a larger set of any raw data. In Microsoft Word, Excel, PDF and so on, data is stored in tables and form fields. Data must be extracted or mined from these resources, manipulated and analyzed using various data analytics tools. The data extracted should be accurate to help businesses in effective decision making. With advanced computer software such as optical character recognition (OCR) and intelligent character recognition (ICR), data miners at data entry companies extract hordes of data from a website or any other source in a faster and accurate way.
Data analytics (DA) involves examining data sets to draw conclusions about the information they contain, increasingly with the help of specialized systems and software. It is also known as data analysis. Many industries including finance, accounting and other sectors that require constant researching and data analysis rely on efficient data manipulation. In addition to that, data manipulation is required for obtaining quality data. Data manipulation involves re-sorting, re-arranging and otherwise moving the research data without fundamentally changing it. Sorting and adding a filter allows you to analyze the data easily and quickly.
Microsoft Excel (MS Excel) is a powerful tool for collecting and manipulating data. It allows you to perform almost any level of data manipulation and analysis. The following tips help improve the data manipulation in Excel.
Pivot Tables – PivotTables can summarize, analyze, explore, and present the data. It is easy to create them with just a few clicks. They are highly flexible and can be quickly adjusted depending on how the user needs to display the results. To create a Pivot Table, it is essential to make sure that the data has column headings or table headers and there are no blank rows.
Conditional Formatting – Conditional formatting helps change the formatting of a cell depending on the content of the cell, or a range of cells, or another cell or cells in the workbook. This powerful feature can apply basic font and cell formatting such as number format, font color and other font attributes, cell borders and cell fill color. There is also a range of graphical conditional formats that helps with visualizing data by using icon sets, color scales or data bars.
Sorting and Filtering – This feature helps save time and makes the spreadsheet more effective.
Basic Math Functions – Basic math functions helps manipulate the numbers within the data. It is one of the features that make MS Excel so powerful. In Excel, simple calculations can be entered into the formula bar just as they would be written on paper.
Mixed Type Charts – Mixed type or combo charts help combine two styles of charts, such as Excel's column chart and line chart. This format is beneficial for displaying two different types of information or a range of values that varies greatly.
Splitting cells in Excel – You can improve data manipulation by splitting cells in MS Excel. If you have unnecessary data in the same cell, then you can split the data in two or more cells and remove the cells with unnecessary data or just keep them separated.MS Excel is the commonly used program for data collection, especially when it comes to numerical data. The analysis can be made quicker and easier, when you organize your data in tables and charts. Excel has a wide variety of advanced options that can help you with data manipulation.
Embedding Excel spreadsheet in PowerPoint – Microsoft PowerPoint is very useful, particularly for business meetings and presenting data. PowerPoint allows you to present data in a visually engaging way and also summarize the data. It also lets you add details in the presentation in the form of an Excel spreadsheet.This method of data organization will help cover both sides such as summarized and visualized data as well as detailed information in the form of tables. The significant feature is thatwhen you embed an Excel chart in PowerPoint, any updates you make to the original Excel chart will automatically update in your presentation.
Splitting and Merging Documents – Another method is combining data from different files. It is possible to merge and split files with the help of the right tools. Data can be organized by putting together all the data from one category or topic in one document. Data collection process is completed by merging two or more files. In order to get rid of unnecessary pages of a merged file, it is essential to split documents. This is efficient as you can have everything in one place and you can remove the parts that do not fall in the same data category. It allows you to keep the pages that are split, but in a different file, which may be useful for further use.
Businesses looking to leverage large volume data can consider data mining service provided by data entry outsourcing companies. Data processing services offered by an experienced company help businesses ease their data related workload and improve efficiency.