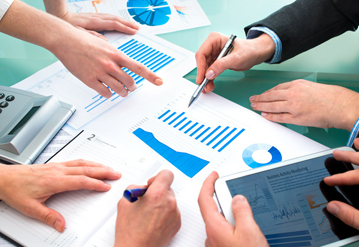 As your business starts growing, more and more documents and information flow in. With huge volumes of data in the office, accessing valuable information becomes difficult. You may also need to hire more workers to handle the increasing business processes in a timely manner. When there is a pressing need for additional hands, the best option is to consider back office outsourcing. With the help of professional data entry services all information can be streamlined and used effectively. Outsourcing time-consuming jobs such as data entry will help cut down costs and free up more time for onsite tasks.
Rapid growth is what we all want for our businesses. However, transitioning from small to big can prove very challenging. How to best handle these challenges? Here are six tips to consider if you are in this exciting but tough situation.
Analyze the reasons for the growth : When your business starts growing, make sure to find out what sets you apart from your competitors. Analyze your sales, assets, overheads, inventory and receivables. Have a clear understanding of your financial capacity and consider how the rapid business growth will impact those factors. This is needed to determine how you may need to refinance and help prevent any possibility of liquidation in the future.
Customers should be your priority : Always make sure to satisfy your customers at any stage of growth. Do not assign automated robots to talk to your customers. If you are short of in-house staff to interact with customers, consider hiring outsourcing services. Social media and feedback forms are a great source to see how your customers are reacting to your services. It is always important to value your customers who can help your business to grow.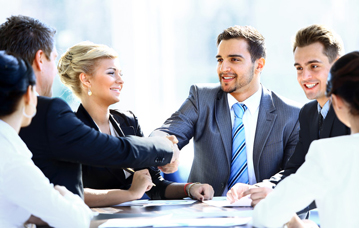 Choose an experienced team and measure your staffing needs : Make sure to choose the best team that can lead your business to new heights. No matter how good your products and services are, it is important to have a skilled professional team that can come up with innovative ideas and make the right decisions at the right time. Also, analyze your current staffs and identify whether their responsibilities can be optimized to meet the increasing tasks. To meet the increasing activities in your organization, you can hire temporary workers.
Accept changing trends : Adjust your business to changing trends and try different strategies to know what suits your business better. Adapt new technology and software for optimum output. Welcoming potential changes can help your employees to be efficient.
Rapid growth of a company creates a highly volatile environment. Therefore, it is important to keep yourself prepared to make the right decisions. As mentioned at the outset, businesses can utilize back office outsourcing to efficiently meet the increasing needs. Some observers in the field say that automation may pose a threat to outsourcing services because artificial intelligence (AI) companies hope to replace the jobs that are commonly outsourced at present. However, the outsourcing companies themselves think this may be an exaggerated outlook because there are jobs that need a human touch and cannot be handled by robots. This aspect is best represented in the words of a BPO employee in the Philippines, Sarah Prestoza who says that people talk to her when technology fails and they have struggled through endless phone menus just to find someone who can help. Then the customer says, "I'm glad I was talking to a live representative. I'm glad I was not talking to a robot."