Amazon Kindle is a popular e-reader free kindle app designed for online marketing of eBooks. It is one of the most popular platforms which facilitates online reading on a Smartphone, tablet and also on PC. With these devices users are able to browse, download, and read free kindle books, periodicals and other media with a wireless connection to Kindle.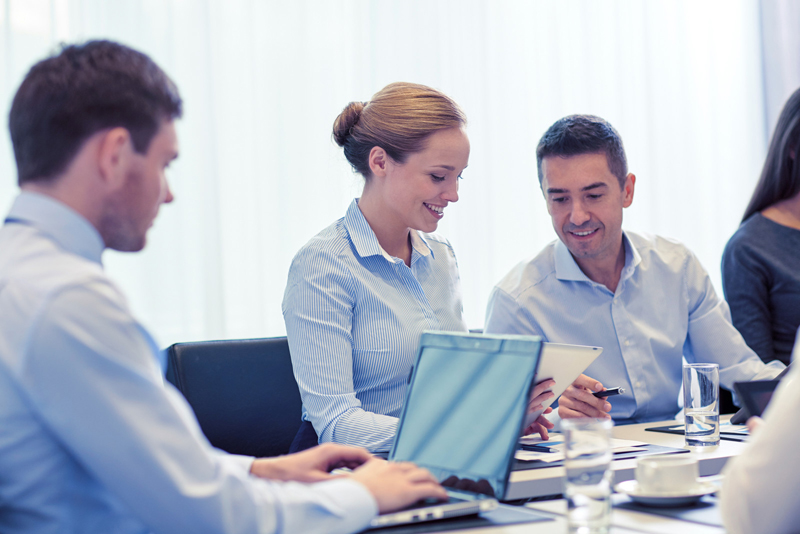 The entire reading atmosphere has changed a lot with the advent of e-readers. This new form of reading offers flexibility and effectiveness over traditional reading. This has in turn increased the demand for ePub conversion companies which provide customized e-pub versions of books to authors, readers, universities, libraries and businesses.
Many people have questioned and doubted the possibility of reading Kindle books on a PC without the app. In fact, Amazon released Kindle for PC software to allow e-books to be read on personal computer with no Kindle device required. There are mainly three ways to read Kindle books on PC. You can read these books on your Windows system using Kindle for PC software. Otherwise you can read books online with Kindle cloud reader wherein you don't have to download any software. You can also read Kindle books with any of your reader apps by removing the Kindle DRM from books.
Here Are The Three Methods To Read Kindle Books on PC
Read Kindle books on your Windows system using Kindle for PC software: Amazon provides Kindle for PC software that enables you to read Kindle books without a Kindle device. Download this software from the Amazon official page and register the software with your Amazon account. Then you can download the Kindle books you want on your PC. You benefit from features and functionalities such as bookmarks, notes, and flashcards.
Read Kindle books online with Kindle cloud reader: Kindle cloud reader is a web app developed by Amazon for reading with any web browser (Google Chrome, Internet Explorer, Safari and Firefox). It enables you to read Kindle books without downloading any app. Here are the steps to read Kindle books online in a web browser.

Log into Kindle cloud reader with your Amazon Kindle account information.
A window appears on your kindle device asking you to set up Kindle cloud reader for reading.
You will be asked to set up Kindle cloud reader for offline reading. You can click Enable Offline if you want offline reading; otherwise tap the option Not Now.
If you enable offline reading, a window will appear and ask to install a browser extension.
Click on Install button and once you finish the installation you can read books with the downloaded Kindle cloud reader when offline.


(Source: www. Amazon.com)

Read Kindle books on PC with third party reading app: Free kindle books can be read on your favorite eBook reader app installed on your computer. It is well known that almost all Kindle books purchased from Amazon are protected with Kindle DRM. Kindle DRM protection limits e-books to Kindle-associated devices only. However, you can read Kindle books on a third-party reader by removing Kindle DRM. There is software available that can help you convert Kindle to your reader-supported format. Calibre-eBook is one of the most powerful Kindle DRM removal options.
(Source: https://calibre-ebook.com/)
Most of the readers now prefer reading eBooks rather than printed books. The main reason is that eBooks are convenient, and can provide an excellent reading experience compared to printed books. Conversion of printed books into eBooks may be a challenge for authors, publishers etc. But there are a number of experienced companies providing reliable eBook conversion services. These services include conversion of printed and digital books into eBooks to be read on popular e-readers like Amazon Kindle. The above-mentioned three methods are useful to readers who want to read books on their PC.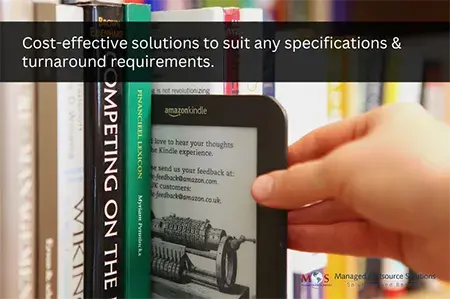 Managed Outsource Solutions (MOS) is a business process outsourcing company providing reliable eBook conversion services. Our eBook conversion company converts print and digital books into e-books that can be read on popular e-readers such as Amazon Kindle, Sony Reader, iPad/iPhone, Kobo Reader, and Nook Reader.
Don't let device compatibility issues keep you from enjoying your Kindle books!
Contact us today to discuss how our ebook conversion services can help convert your titles to any format, so you can read them on any device.